David Hollingsworth looks back on this week's Video Games Awards 2016…
The annual Video Game Awards were upon us again last night. Often dubbed as the biggest night in video games, the show always has way too many cheesy adverts for my taste but It certainly had an award fitting of the name.
New Zealand's Weta Workshop, who've worked on visual effects on The Hobbit and Mad Max, crafted the award (pictured above).
The awards also recognise the efforts of people in the esports world – that's the reason I stayed up til 5am to cover it.
Three esports awards were up for grabs: Best Esports Player, Best Esports Team and Best Esports Game.
The winners are as follows:

Best Esports Player – Marcelo "coldzera" David #ForçaChape
Best Esports Team – Cloud9
Best Esports Game – Overwatch
Notable mentions
Overwatch also won Best Multiplayer, Best Game Direction and Game of the Year
Tencent Fans Choice Awards – League of Legends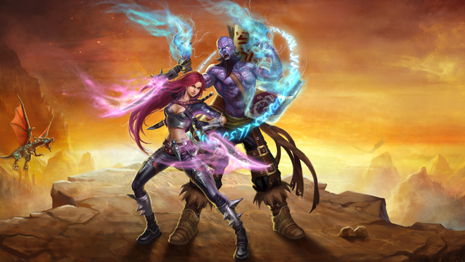 It's only fair to include League of Legends too, as it won the fan vote. Riot Games, maker of League of Legends (which is owned by Tencent), picked up the Tencent Fan Choice Award.
For a full list of the other winners, be sure to check out the Game Awards official site.