UPDATE: Caps and Fnatic have apologised.
Caps has posted the following apology: "I would like to apologise for my recent behaviour in solo queue, both to the community and to the people I flamed. I regret what I did and I let my ego get the better of me. I hurt other people and I understand that this is not acceptable.
"Something I didn't realise before joining Fnatic is that being a pro player is more than just performing in-game. I need to also be a good person and set an example to others too. I will be working with our management and teammates to improve my behaviour inside and outside of the game. It is my responsibility to ensure something like this doesn't happen again."
Fnatic has also apologised. The org said in a statement:
"We acknowledge that there have been contradicting actions in the past from our newcomer Caps. Such behaviour is does not meet the standards that we set for players within our organisation. Going forward, we will be monitoring Rasmus' behaviour very carefully.
"Rasmus is aware that any further instances of previous unprofessional behaviour will be met with severe consequences. He has a lot to learn when it comes to handling his emotions. However, we are confident that together we can get him to a place where he can be that role model that professional players need to be."

Original story:
He's only been a Fnatic player for a day, but League of Legends mid-laner Rasmus "Caps" Winther has already drawn controversy for previous comments made against a UK scene player.
In fact, several Fnatic and League of Legends fans are now openly criticising him on Twitter for his actions.
Back at the start of November, Caps (pictured left) made some spiteful in-game comments towards MnM Gaming support player and long-time veteran of the competitive UK League of Legends scene: Mantas "Hadow" Sukevicius (pictured right).
According to screenshots posted by Hadow on Twitter, Caps told the Lithuanian-born player: "You will never get anywhere in League – I will make sure. I will trash your team.
"You do not want to be on my hate list if you want to go anywhere in League.
"You have no idea how much impact I have on rosters. You can troll me all you want, but I will make sure you never get to join a CS nor LCS team."
I'm god damn doomed. pic.twitter.com/ra2CsrRW0F

— Mantas Sukevicius (@Hadowlol) November 6, 2016
Hadow is well-known in the UK scene and recently won the ESL UK League of Legends Premiership with MnM Gaming. His team are set to play in the EU Challenger Series qualifiers early next year – if they get through, will Caps keep his word and actually do anything?
And what was the reason for Caps' behaviour?
Hadow told Esports News UK: "I banned our jungler's champion (Zac – after the player hovered over Zac) and it seems Caps wasn't very happy about it. Caps wasn't friends or pre-made with him in any way – I checked."

"You do not want to be on my hate list if you want to go anywhere in League. You have no idea how much impact I have on rosters."
Caps

After Caps was announced as Fnatic's new mid-lane player yesterday, a Reddit thread was made about the tweet, which soon reached the top of the League of Legends subreddit.
Original poster Virtymlol said: "He goes off being incredibly toxic, saying that people should not get on his 'hate list' or he will make sure they don't go anywhere in League.
"Quite the ego on someone who hasn't played in LCS yet. Behavioral check really done? I kinda doubt an org as big as FNC would have revealed a player if they didn't get accepted by Riot… Are big orgs not held to the same standards?
"Also this is not to 'destroy this kid's career', I think people should be [held] accountable to their actions, many players took that path before, Dom and Jensen for example. However all those players were punished before reforming. All players should have to follow the same rules. He clearly broke Riot's rules about the player behavior."
Another thread was created showing Caps intentionally feeding the enemy team.

"I banned our jungler's champion and it seems Caps wasn't happy about it."
Hadow

Other Reddit users and players have since criticised Caps, while several have questioned the 'witch-hunt' mentality of Reddit over the matter.
OriginalHeroes said: "He's acting like the best player in the world because he got picked up by FNC, he's ruining FNC image and i hope the org gives him a fine or something to make sure he stops."
ItzSidewayz added: "I can understand why people dislike his attitude and actions, as I do myself, but at what point does this become a mob mentality/witchhunt."
@TabzzLoL yeah, nice attitude imo pic.twitter.com/Bs3I2z4v1t

— ekd (@ekdsb) November 29, 2016
it's ok @Caps1337Mid you can come to the UK scene after Fnatic kick you, you're toxic enough to qualify xx

— Crane (@iCraneLoL) December 2, 2016
the only reason why Hadow isn't on fnatic is because of Caps the contr0ller

— XDSMILEY (@XDSMILEYs6) December 1, 2016
Caps was going to control the fate of hadow but it looks like the tables has turned. Not even the most powerful contr0ller can contr0l fate.

— XDSMILEY (@XDSMILEYs6) December 2, 2016
A player who didnt play single game in LCS claiming to have an insane impact on rosters? Those EU mids:)

— VandeR (@VanderLCS) December 2, 2016
You earned your invite to the skype group @caps1337mid

— Luka (@G2Perkz) December 2, 2016
Fnatic has not yet commented on this news (though we have reached out to them for comment). Yesterday, they said of Caps' arrival: "We're happy to announce Rasmus "Caps" Winther, who is looking to walk into the footsteps of other successful Danish Mid Laners such as Bjergsen and Froggen.
"At only 17 years old, Caps has proven himself to be well on his way to achieving that goal, having just recently won the Summer Playoffs of the Turkish Championship League as a member of Dark Passage."
Here are some more comments from the League of Legends community on Caps' actions and the current situation:
Besides, he literally hasn't even played and nobody gave a fuck about his attitude until he was announced by Fnatic.

— Rulo Mercury (@RuloMercury) December 2, 2016
Caps #1 on Reddit, literal definition of "Faker of EU"

— Kelsey Moser (莫凯西) (@karonmoser) December 2, 2016

We've reached out to Fnatic, Caps and Riot Games for comment.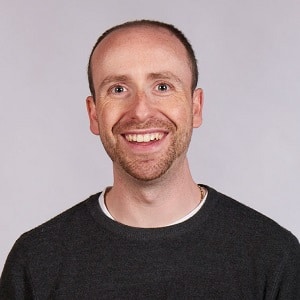 Dom is an award-winning writer who graduated from Bournemouth University with a 2:1 degree in Multi-Media Journalism in 2007.
As a long-time gamer having first picked up the NES controller in the late '80s, he has written for a range of publications including GamesTM, Nintendo Official Magazine, industry publication MCV as well as Riot Games and others. He worked as head of content for the British Esports Association up until February 2021, when he stepped back to work full-time on Esports News UK and as an esports consultant helping brands and businesses better understand the industry.