Last month, Molotovs & Marshmallows (aka MnM Gaming) won the ESL UK CSGO and League of Legends Premierships, and reached the Overwatch final.
Their League of Legends team also won the Multiplay Insomnia58 League of Legends tournament.
But what has the organisation's meteoric rise come down to, how have they been successful in a short space of time since starting up in 2014, and what's next for them?
We asked co-founders and brothers Kalvin Chung (aka KalKal, pictured left) and Daniel Chung (pictured right) for their story, and take a look at the success of their League of Legends team in in this long-form article.

ENUK: Please tell us about the background of MnM…
Daniel Chung: Originally Molotovs & Marshmallows (MnM) was started because KalKal was in a team of five for Counter-Strike: Source/GO and we wanted to rebrand from a name typical to the previous era.
Other names we came up with included 5 Guys 1 Cup, Armchair Athletes (which was sadly taken), Running with Knives and other names which were cheesy to say the least. Because our favourite team was Ninjas in Pyjamas at the time, we wanted a name reminiscent of that, which ultimately was the inspiration behind our name. MnM / NiP kind of rolls off the tongue. What helped even more that it is a unique name for an eSports team.
The organisation didn't begin to form until the original team had disbanded, where it was left with just Javelin and KalKal. Ultimately we saw ourselves unable to break into the UK scene as a team, so we decided to start an organization without the clichéd goal of becoming the best globally. Instead, we wanted an organisation with an ethos, one that provided an opportunity or platform for players to have a chance to live the dream that we couldn't.

Kalvin Chung: My existence is based off of opportunity: how my family were able to move to the UK and create a life here is an opportunity. There are few in the world and although I feel that I may have had less opportunity than fellow peers, I am grateful nonetheless.
In eSports there are very few opportunities, especially in the UK. The more honest organisations there are, the better for everyone as there is more opportunity and support for the players that need it. This could be financial, but I think it's important to provide mental support too. In a society where negative connotations are attached to gaming, it can be difficult to drive on and pursue something you may enjoy. Originally the goal was to just provide more opportunity for people in an already limited and new industry.
In 2016, I wanted MnM to also be a sign that you should never let anyone look down on you for something that you're passionate about. We've all done it before and judged people when we shouldn't have, whether it be eSports or not. You rarely find people passionate about things in life and when you do, you can instantly notice it and it's a joy to listen to them talk about what their passion is. Creating MnM wasn't easy, and pushing it forward with the consistent negativity around me and judgement from various friends, family and even establishments was difficult to deal with.
Rolling back to 2014 while I was on my year abroad in Beijing, there was quite a tragedy in my family and I admit that I should have addressed the issues and faced the tragedy with my family, but I found myself finding any excuse not to face it. This included MnM – and it was a big driving force in pushing MnM forward.

Your first League of Legends team took part at epic.12 (RickyG, KalKal, Javelin, Firdelore and NickyG), then at epic.14 it consisted of Artorias, Giga, Vedius, NoodleZ and Rayganz. Tell us about your initial goals in League of Legends and how you went from that roster to the ESL UK winning one…

Daniel: We wanted to get involved with League of Legends from the get go, we've had a roster every year that we operated. Our goal at first was to reach the top of the UK scene. We saw teams such as Infused, FM and Choke consistently at the top. We saw a throne and we aimed to take it.
Our first League of Legends roster was formed from a group of friends from our high school. Honestly at this early stage the main goal was to make an appearance at epic.LAN 12 and make our presence known. We made it out of groups but sadly only finished fifth to eighth.
The roster that we assembled ourselves would be the one that attended epic.LAN 14, including a prominent member in the scene, Andy "Vedius" Day. It seemed like a promising roster especially when the team beat the Choke roster in the first game of BO3. In the end we finished third behind Infused and Choke.
Our previous roster before the Manalight one was again formed between us and the team members including the infamous twins Artorias and Prosfair

"We wanted to get involved with League of Legends from the get go, we've had a roster every year that we operated. Our goal at first was to reach the top of the UK scene. We saw teams such as Infused, FM and Choke consistently at the top. We saw a throne and we aimed to take it."
Daniel Chung, MnM

Kalvin: It was a game with little opportunity but huge room to grow in my eyes. In comparison to other games, League of Legends has LCS and little outside of it. Games such as CSGO and Dota have a lot of different leagues, tournaments and LANs to attend to so the opportunities are vastly greater.
We started with League of Legends officially in 2015 with a third place at epic.LAN 14. Unfortunately we lost 2-1 to both Infused and Choke in the Upper Bracket Final and Lower Bracket Final. It was a promising team but unfortunately they moved onto a different organisation. Initial goals were to just to help get people to the top.

How did you come to acquire the former ManaLight roster? And how far did you think they could go?
The former Manalight roster and MnM began talks a few months after the Spring Season of the ESL UK 2016 Premiership looking for an organisation that would equip them to complete their initial goals of having a chance to qualify for Challenger Series. After a few failed projects to get the team the financial support they needed, they looked back towards the UK scene. In July 2016, MnM then officially picked up the roster.
After seeing how dominant the team was in the Spring Season you could see a lot potential in the team. We believed in the vision team manager RobJWA (Rob Allen) created and we still believe they could at least make it to Challenger Series.

Some people have apparently been critical of your success, saying MnM has done nothing – ManaLight done all the hard work. What would you say to those people?
Everyone plays a part in a team's success. I feel people get the impression that all we did was sit and reap the benefits of Manalight's work. In my opinion we just continued it on providing a support platform to a roster that we could see having plenty of potential. We heard that a few organisations making offers to the team were trying to make a few changes here and there, but we felt that the guys were truly on a mission they needed to finish what they started and we wanted to provide whatever help we could.
Just to make it clear, there were many organisations (including UK organisations) that approached the team even after we picked them up. We won't say who they are, but you'd be surprised who was willing to drop their own team to ride on success.
I think the accusations caused a few of the team members to step in and defend us, as the reality is that ManaLight no longer exists. We worked hard in a very short amount of time to make sure we could fulfil on every level, and even go beyond in making sure the players are happy. We've invested time, funds and even passion into this team and I hope that everyone sees that we didn't pick them up just to ride off their previous organisation's success.
We don't think about taking any team on unless we can satisfy a simple principle we go by: Are we capable of helping them?
Whenever a roster we believe has high potential approaches us, we always make sure we can provide what they're asking for, which usually involves us spending a week making quick proposals to sponsors, to help us support the teams.


How does it feel to have won the Premiership, why did you win and can you tell us what you think of the current roster and their qualities?
What made the current roster really stand out was how tight knit and close they were. To stay together for the course of the year as a team takes real determination and commitment, which highlights how mature the team really is.
If you watch through the Twitch broadcasts you can see qualities of the team that you wouldn't find if they straight outclassed the opposing teams. We know it was a full nine-game series and in each game the team would find themselves one game down. Overcoming the fear of losing out demonstrated something every team needs and one that is not commonly found: mental fortitude.
 
Are you confident you can qualify for the Challenger Series? Could you become the second team from the UK LoL ESL Prem to reach the LCS?
I think after the win at MCM it's important to stay level headed and prepare for the obstacles ahead. Complacency will be our enemy here, so we know that we have a lot of work ahead of us if we are to reach Challenger Series and the LCS afterwards. We very much hope that we could, it would be a sort of Cinderella story in the making.
As important as it is for players to remain level headed, we have a duty as an organisation to improve infrastructure and make sure we are a CS level organisation… let's hope we are.

"Overcoming the fear of losing out demonstrated something every team needs and one that is not commonly found: mental fortitude."
Kalvin Chung, MnM
Tell us about the other games you perform in and the success you've had in CSGO and Overwatch. Has this fast success surprised you?
Kalvin: In the most recent weeks we have had had success in both CSGO and Overwatch. This has surprised us for sure, not long ago we were having moderate success in CSGO with a UK Masters S1 qualification and fourth place at Insomnia 57, but we have never had the success we have had right now.
Overwatch is a new venture for us so it's great to start with a bang of second place at ESL Premiership Summer 2016.
I am always surprised and I still cannot believe the achievements and effort the players have earnt and put in. It's truly a spectacle to see people working hard at something they enjoy and it never ceases to amaze me, so I am always surprised at success achieved by players for MnM.


What's next for MnM, what does the future hold?
Daniel: Our ultimate goal is obviously to go as far as we can. Obviously we hope to stay in the scene as a self sustainable UK organization to help provide an environment for UK eSports to grow. It's not going to be easy and it'll definitely take some time which means it we're not looking to leave anytime soon.
We set goals every six months that would bring us closer to our ultimate goal. After which we set plans to achieve them. Speaking honestly we've exceeded the goal that we set a few months ago and we're not sure what lies ahead for us. All that we know is that we have a rare opportunity that many other organisations are also striving for.

Kalvin: I think the UK needs an example to follow, players need to know what is okay and not okay and so do managers. I hope that MnM can be that example organisation that makes it big, as it has been quite a few years since a new UK organisation has broken into the international PC scene.
We are in a situation right now where we don't have a clear direction to aim for within the UK and that's both exciting and frightening.

Is there anything else you'd like to add?
Kalvin: In terms of advice on running an org – be patient. If you cannot provide social media support and even be there at the events to support the players or create content, then you aren't ready for that team. Build relationships with players, sponsors and the community before expecting anything to translate into tangible results.
Echoing what Richard Lewis said in his CAZ eSports video, results don't translate into sponsors. Yes they help, but players and managers need to understand that it's who sees you win and perform as opposed to whether you win or perfom.
People can blame players and attitudes all they want, and over the recent months we have seen many people blame the UK scene for being unstable and not having enough money… then change it.
The people to blame in my opinion for such a badly funded scene are the organisations. Being too lazy or ignorant to translate the hard work of players into more opportunities and sponsors.
I am not claiming that I haven't failed to do so in the past, but people need to stop blaming players alone – and cannot expect the scene to just grow because prize pools grow. Organisations, tournaments and players all need to do their part.
"I think the UK needs an example to follow, players need to know what is okay and not okay and so do managers. I hope that MnM can be that example organisation that makes it big, as it has been quite a few years since a new UK organisation has broken into the international PC scene."
Kalvin Chung, MnM
Patience & Togetherness: The League of Legends team that refused to give up

Kalvin and Daniel have provided a thorough insight into managing MnM Gaming and their winning League of Legends team, but who are the players behind the team and what is their history?
The team was first formed back in January 2016, playing under the now-defunct organisation ManaLight (who were well-known for their moves in the Hearthstone scene).
The team were as follows:
Top: Ashley 'Rifty' Mayes
Jungle: Luke 'Phurion' Brammer (aka Dongs)
Mid: Emil 'Larssen' Larsen
ADC: Ludvig 'Smiley' Granquist
Support: Mantas 'Hadow' Sukevicius
Head coach: Will 'FrozenDawn' Burgess
Team manager: Rob 'RobJWA' Allen
eSports manager: Louis Corps
The team boasted a mix of experience and talent, having managed to acquire former Choke captain Hadow, and one core facet: stability. All the players were contracted and on salaries, with ManaLight urging other orgs to do the same for other top players.
It was an impressive and commendable move, but unfortunately, one that proved to be unsustainable.
ManaLight came close to lifting the i57 and ESL UK Spring Split Premiership trophies, but lost out on both occasions to the Renegades Banditos (now known as Misfits), who progressed from the UK Prem to the Challenger Series, and will now play at a top level of League of Legends in 2017: The EU LCS.
But in April, ManaLight owner David Bird announced ManaLight had folded, after failing to pick up a single sponsor. It was a sad time for UK eSports, but the players would still go on to be a success.
The former ManaLight roster was picked up by MnM Gaming, and jungler Phurion told eSports News UK the team was ready to 'finish what they had started'. Jordan Walsh also came on board as coach.
There were to be some twists and turns yet. Other orgs attempted to acquire them, and promising top-laner Rifty eventually left to join Last Remedy, with MnM bringing in Only Angel to replace him.
The team went on to win i58 and the ESL UK Premiership, and in doing so have progressed to the EU Challenger Series qualifiers.

Where will MnM's League of Legends team reach next?
Who knows, but if their patience, togetherness and story so far is anything to go by, giving up is clearly something these guys aren't familiar with.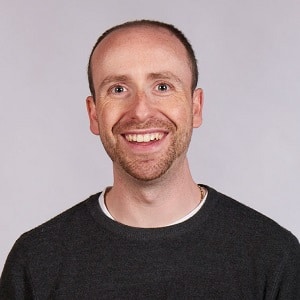 Dom is an award-winning writer who graduated from Bournemouth University with a 2:1 degree in Multi-Media Journalism in 2007.
As a long-time gamer having first picked up the NES controller in the late '80s, he has written for a range of publications including GamesTM, Nintendo Official Magazine, industry publication MCV as well as Riot Games and others. He worked as head of content for the British Esports Association up until February 2021, when he stepped back to work full-time on Esports News UK and as an esports consultant helping brands and businesses better understand the industry.