This week the final CSGO and Overwatch matches in the ESL UK Premiership summer split group stages concluded – and the last few finalists were revealed.
We recap the matches and explain how the remaining teams qualified for the LAN finals, which take place at MCM London Comic Con at the end of this month.
Overwatch – match recap by ESL UK

Cognate came out firing in their rematch with NerdRage. Kings Row was NerdRage's choice of map, quite rightly after they trounced Cognate on it last week.
However it would seem Cognate had studied and practiced hard, as they looked a completely different side. Whilst it definitely wasn't an easy victory, they scraped through to go 1-0 up in the series.
NerdRage responded with a scrappy victory of their own to tie it up and take us to the first third map of the group. It would be Cognate who stood victorious at the end, after a game that stretched to extra time went in their favour. They knew they were the underdogs but they pulled off a deserved upset.
But if toppling NerdRage was a metaphorical hill to climb, Cognate's next match versus Project would most certainly be a mountain.
Project had the chance to relax in the final of Group B and watch events unfold, knowing that they only needed to win three maps to qualify for the Comic Con finals. Cognate on the other hand would have to win two best of fives (six maps) to book their place in the grand finals.
Things started well for Cognate – they caught Project off guard and took the first map in impressive fashion. Project responded well though and won three maps back to back to take the series 3-1.
It was an impressive performance from Project to take Group B by storm but Cognate most certainly didn't go down without a fight.
TEAM PROJECT ARE GOING TO @MCMComicCon! pic.twitter.com/jjNKtF65ed

— ESL United Kingdom (@ESLUK) 11 October 2016
This means Project will face MnM at the UK Overwatch finals at Comic Con. The winner will receive £3,500 while the runner-up will take home £1,500.

ESL Overwatch final predictions: 
MnM probably head into the final as the slight underdogs, but after what they pulled off against Endpoint in Group A, nobody can underestimate them.
Project have to make sure they don't have the cold starts we've witnessed throughout Group B though, as giving MnM an inch could prove to be disastrous.

"I hope Cognate continue to team and practice, there is a lot of potential in that squad. Project look like the team to beat right now as their co-ordinated team fights look second to none. MnM will have been watching Project's every move though and I'm sure they'll be prepared to bring their A-game at Comic Con."
Dan Gaskin, ESL caster
CSGO – match recap by ESL UK

The first series this week was unfortunately unable to be played as FM-eSports could not field a full roster. This meant that the last game of the group stages was Vexstar vs Fish123 – a rematch from the promotions that Vexstar managed to win 2-1 the first time round.
On paper, most people would have chalked up Fish123 as the favourite moving into this game, with some serious names on their roster, they've been a dangerous mix in the UK, but that was simply not the case this week.
Vexstar came in swinging, and really showed not only their opponents but the viewers at home what they can achieve. A convincing 2-0 scoreline was the final result and it's clear that Vexstar are hungry for a rematch vs MnM on the big stage.
Vexstar are going to @MCMComicCon!!! #ESLPrem pic.twitter.com/lUwUWYaRtf

— ESL United Kingdom (@ESLUK) 10 October 2016
This means Vexstar will face MnM at the UK CSGO finals at Comic Con. First place will take home £5,000 while the runner-up will receive £1,000.
Vexstar have grown a lot as a team since they fought MnM last time, can they surprise everyone and best MnM in the final? It was a 3-0 last time they met, but their shot at redemption lives on.

"A shorter night than expected, but certainly the result Vexstar deserve. I fully believe if they can perform like this at Comic Con, MnM are really going to have their work cut out in the finals. Comic Con is playing out to be an absolutely fantastic event!"
Joe Fenny, ESL UK caster
What about League of Legends?
Check out the four UK League of Legends summer 2016 finalists who will do battle at Comic Con.
Hide our ads and become a premium reader to support ENUK today from just £1 per month!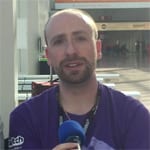 Dom is an award-winning writer who graduated from Bournemouth University with a 2:1 degree in Multi-Media Journalism in 2007.
A keen League player and WoW RPer, he has written for a range of publications including Games TM, Nintendo Official Magazine, games industry publication MCV as well as Riot Games. He currently works as full-time content director for the British Esports Association.