EGX 2016 played host to a number of eSports tournaments this weekend, including a huge $100,000 CSGO Invitational and a $15,000 SFV Capcom Pro Tour (won by GamerBee, pictured).
All the games had a brilliant setup with top casters, audience areas and plenty of action to keep EGX spectators on their toes this year.
We take a look back on the proceedings – and the winners.

SFV – GamerBee reigns supreme as UK veteran Ryan Hart misses out
The $15,000 Street Fighter V Capcom Pro Tour tournament at EGX was very much a battle of Europe versus Asia.
The American players were knocked out ahead of the final 16, with several top British and Asian players left to duke it out towards the end.
The likes of UM Hurricane, Perilous Packz, Problem X and Rize Infexious all represented the UK well, with the players finishing in joint seventh and joint ninth respectively.
UM Hurricane delivered some frightening plays with Cammy, while Infexious put in a strong performance as Zangief against respected Street Fighter veteran BST Daigo Umehara in round four of the losers bracket, losing 2-1 to the Japanese pro.
But it was Ryan Hart who fought hardest for Britain, knocking Daigo Umehara into the losers bracket with a 2-1 victory in the round of 16.
The home crowd are getting behind @RyanJosephHart who has just progressed to the grand final! #cpt2016 #egx2016 pic.twitter.com/3m9LY9gq1B

— eSports News UK (@eSports_News_UK) September 25, 2016
Ryan played impressively well throughout the tournament, with controlled aggression as Ken. Often, he would be hit by a combo or two and looked as if he was on the ropes, only to come back fighting out of nowhere with a superb quick-fire combo or anti-air shoryuken to turn the tide of battle in an instant.

"It was Ryan Hart who fought hardest for Britain, knocking Daigo Umehara into the losers bracket with a 2-1 victory in the round of 16."

His resilience – and experience – saw him cruise his way to the grand final against Zowie GamerBee (pictured), who let's be honest, was on another level entirely today.
His performances as Necalli were lethal, unforgiving and at times seemingly impossible for his opponents to play against. His ultimate move would come out of nowhere to snatch victory or dominate his rivals.
Taiwanese pro GamerBee beat Britain's Ryan Hart 3-1 in a final, despite a very vocal home crowd backing Ryan all the way to the bitter end.
For us, the other notable pro worth mentioning from EGX 2016 was CBZ Onuki. As one of the only pros at EGX that has seemingly mastered Chun-Li, Onuki swept most of his competition aside with some extraordinary quick combos and devastating plays that often won him games with his own health bar left almost intact.
It was only Ryan Hart who was able to best him 3-2 in the losers bracket final. Ryan made a clever move to switch out Ken for Guile, and it was the range and versatility that Guile offered – with his sonic booms and different style – that allowed him to best the quick up-close combos of Onuki's Chun-Li.
You can see the full SFV bracket on Challonge and the top 16 here.
Thanks to everyone who tweeted me, I didn't expect winning twice but I feel if you never give up, good thing will happen, Love you all 🙂

— Bruce Hsiang ゲマビ (@GamerBeeTW) 25 September 2016
I got 2nd place at the EGX CPT Premier! I will work on my Necalli game. I hope you enjoyed my matches, thanks for the support. #EGX2016

— Ryan [email protected] (@RyanJosephHart) 25 September 2016
CSGO – Team EnVy Us win the Gfinity Invitational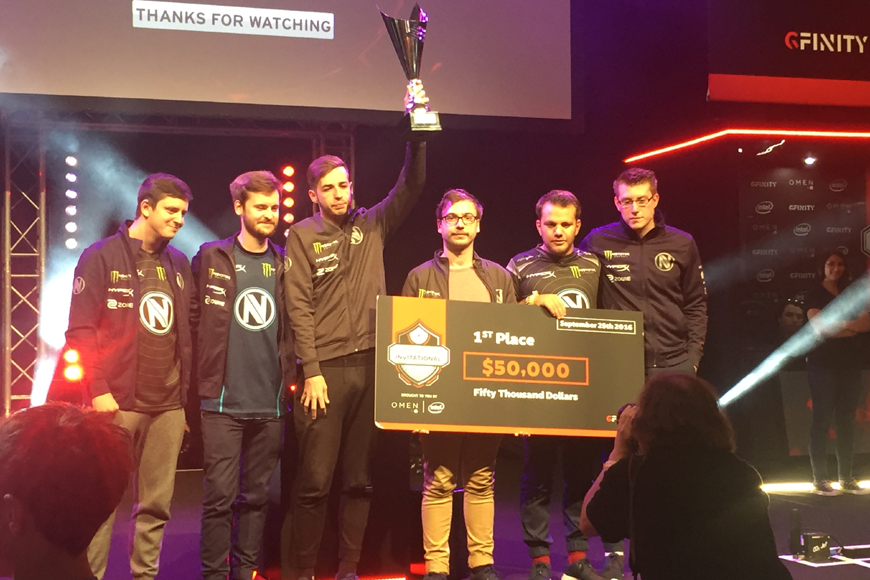 Team EnVy Us fought hard to beat Mousesports in three straight games in the grand final and take the $50,000 top prize.
But it was a close affair – and in game one Mousesports looked almost certain to go 1-0 up. Towards the end of game one on Cache, they were the dominant force when they reached the 14-point mark, but EnVy Us turned things around to win 19-14.
In game two, EnVy Us rolled on, winning a more convincing 16-12 victory on Cobblestone, then they went on to seal the deal in game three, which was a much closer affair, but ended up with EnVy Us winning 16-14 on Dust 2.
This means it's the second year in a row that EnVy Us has won at EGX.
We remain the @Gfinity champion ! ? pic.twitter.com/vm5sBkM5UW

— kennyS (@EnVy_kennyS) 25 September 2016
Mousesports left with $30,000 while third and fourth place (Godsent and Epsilon Esports) left with $10,000 each.
There was also top broadcast talent at the tournament, including the likes of Pansy and Thorin. We'll go into more detail on the quality of the set up and talent in another article on EGX 2016 soon.

Overwatch and Tekken a success
Outside of the big CSGO and Street Fighter shows, there was also daily Overwatch competitions (organised by EpicLAN), plus a Tekken 7 tournament.
While the latter two didn't have cash prizes, they gave away other goodies to winners, were well watched and generated plenty of excitement in their own right.
The Overwatch area at @EGX pic.twitter.com/s0zRqzZHDM

— eSports News UK (@eSports_News_UK) 25 September 2016
Sunday's Tekken 7 tournament was won by KingJae, who put in some dominant performances as Kazuya, while the Overwatch tournaments were won by several different teams across the four days.
Maddddd. Man won #TEKKEN7EGX pic.twitter.com/ZqMYFYWQJu

— #KingJae @ #EGX (@ItsJustinNelson) 25 September 2016
It was a very impressive eSports set up from EGX overall – expect a separate opinion from us on this soon.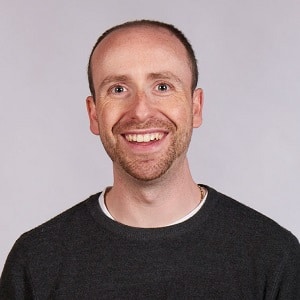 Dom is an award-winning writer who graduated from Bournemouth University with a 2:1 degree in Multi-Media Journalism in 2007.
As a long-time gamer having first picked up the NES controller in the late '80s, he has written for a range of publications including GamesTM, Nintendo Official Magazine, industry publication MCV as well as Riot Games and others. He worked as head of content for the British Esports Association up until February 2021, when he stepped back to work full-time on Esports News UK and as an esports consultant helping brands and businesses better understand the industry.