A fast-growing startup website developer and managed hosting provider is offering UK eSports organisations a discount on its services.
ElliotVS – which powers Esports News UK – is offering new customers a 10% discount off their first payment on any Managed WordPress Hosting subscription, and/or 50% off their first month if you they hire Elliot for Website Development Services.
To get your discount, use the code "esportsnewsuk" to get a 10% discount off your first payment on any Managed WordPress Hosting subscription, and/or 50% off your first month if you also hire Elliot for Website Development Services.

Who is ElliotVS and what is their background?
The business is headed up by Elliot Sowersby, a freelance web developer who studied computing for five years and recently graduated with a BSc Computer Science and Extended Diploma in ICT Level 3 from Hull University.
"I got into website development over 5 years ago," Elliot told Esports News UK. "My first main website development projects were Vanity Esports and Vanity Tournaments. The Vanity Tournaments website was quite a big project, developing a fully functional tournament website, all self-taught, with little experience at the time.
"During my final year at university, I started www.elliotvs.co.uk and got my first clients pretty soon after, which at the time were most esports-related.
"Over the past year, I have been developing and growing my business, expanding my skillset, services and range of clients. The primary focus around most of my services is WordPress.
"I now offer a variety of website services including Website Development, Managed WordPress Hosting, WordPress Maintenance, Managed Email Hosting, WordPress Plugin Development and more.
"I am already dedicated to this full time and aim to continue to do so moving forward. I am very excited about the future of ElliotVS. I plan to continue to develop my skills and knowledge to offer the best service possible to my clients. I am always thinking of new ways to improve my services. You should expect to see more great things to come in the future, including some new services and changes to my website coming soon!"

Managed hosting and other services

Aside from website development, one of the main services ElliotVS offers is managed hosting.
Managed WordPress hosting means all the difficult parts of hosting – like performance management, security, updates and any bugs or anything else that goes wrong – are handled for you.
"Managed hosting is like having your very own personal website developer within your team," Elliot explains. "All plans come with maintenance time, so clients can contact me any time to complete any range of tasks regarding their website. There are no fixed-term contracts and you can cancel (and download your website files and database) at any time."
ElliotVS' managed hosting is hosted on a dedicated platform, is optimised for WordPress, has built-in caching, malware monitoring, managed updates, boasts auto-backup and has free monthly maintenance time.
It also uses a Content Delivery Network (CDN) – a collection of servers all over the world that hold a copy of your site's files. When a user visits your site, the files on your site are downloaded from the server that's closest to them, which means your site loads faster.
Esports News UK has been working with ElliotVS for several months now and we only have good things to say about their work. Check out our testimonial and others here.
The major selling point for us was to have a site that doesn't go down due to large amounts of traffic, and to have it ticking over reliably with faster loading times.
View more details on ElliotVS' managed hosting services here.
Other services include managed email hosting, SSL certificates, stock photos, maintenance and more.
View ElliotVS' full range of services here.

Support and advice
One of the other reasons Esports News UK uses ElliotVS is for their support and knowledge.
We are not technical wizards at Esports News UK so it's useful to us to hear suggestions from ElliotVS about new things we can introduce with the site, or if we're having technical difficulties, for example.
Elliot comments: "As a freelancer, you might expect contact/support availability to be an issue. However, this is not the case. If I'm awake, I'm usually available. My clients can contact me any time of the day generally from 9 to 10am, all day up until late in the evening. I reply to any queries as soon as possible. If I'm not able to access a computer, I will still provide support via my mobile and email wherever I go.
"I take a friendly and generous approach to customer service. I believe the relationship with my customers is just important as the service I provide.
"If you have a question, a problem or are just trying to figure something out, get in touch!"

Who is your typical customer?

"Generally, I work with a variety of different customers including large and small companies, shops, bloggers, freelancers and of course esports organisations," Elliot explains.
"I can help anyone within UK and global esports."
Check out ElliotVS' portfolio of work and website examples here.
 
More Links
Don't miss out on these discounts
To get your discount, use the code "esportsnewsuk" to get a 10% discount off your first payment on any Managed WordPress Hosting subscription, and/or 50% off your first month if you also hire Elliot for Website Development Services.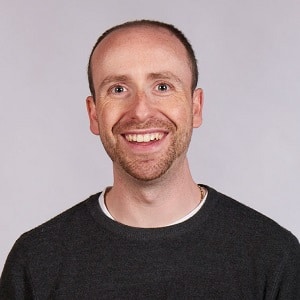 Dom is an award-winning writer who graduated from Bournemouth University with a 2:1 degree in Multi-Media Journalism in 2007.
As a long-time gamer having first picked up the NES controller in the late '80s, he has written for a range of publications including GamesTM, Nintendo Official Magazine, industry publication MCV as well as Riot Games and others. He worked as head of content for the British Esports Association up until February 2021, when he stepped back to work full-time on Esports News UK and as an esports consultant helping brands and businesses better understand the industry.