UPDATE: eSports News UK has learnt a major penalty point deducts 10% of the prize money received by the team in question.
We understand that ESL will also be phasing out major penalty points going forwards. We're still waiting to hear a formal statement from them.
Original article:
UK eSports organisation exceL eSports has been handed 11 minor penalty points by ESL UK for failing to submit a League of Legends roster on time.
Following the last minute UK LoL roster changes at the start of the month, which saw xL's support player Billy "Nutri" Wragg leave to join Last Remedy and top-laner Vladimir "Sámma" Dimov drop out due to school commitments, xL were left without a full team.
ESL UK then handed them five penalty points for failing to submit a full roster on time. However, another part of this punishment was seemingly not made clear to xL.
ESL said in a statement: "The decision has been made to extend exceL eSports roster deadline by an additional seven days in which they must fulfil a complete roster otherwise they will be disqualified from the ESL UK Premiership.
"ExceL eSports have been issued five penalty points for not meeting the agreed roster deadline.
"An additional penalty point will be applied to the team licence each day they do not have a complete roster."
It's the last part which caused some confusion. Upon reading that statement, xL, eSports News UK and others were initially under the impression that those additional points would only be added on AFTER the new roster deadline.
However, it turns out they were being added up during the extra week that ESL gave xL.
This means that xL now have 11 minor penalty points – five from the initial punishment and six for the six days they spent finalising their roster.
If xL receive one more minor penalty point, they will be kicked out of the ESL UK Premiership.
It's a harsh punishment, and one that some – including xL's ADC Joe "Joekerism" Kent – feel is unfair.
Really great decision from ESL to deduct our prize money for something we can't control ;D T I L T E D https://t.co/XyNjNYEeI0

— Joe Kent (@Joekerism) September 16, 2016
@Joekerism @CasterTridd @xL_Skudzy @Ped_lol @ESLUK You were supposed to magically find a roster… Common, how hard can that be?

— LADT Rayunmort (@LADTRayunmort) September 16, 2016
@CasterTridd @Joekerism @LADTRayunmort @xL_Skudzy Seriously, look over the whole rulebook there's nothing about this scenario.

— Peter (@Ped_lol) September 16, 2016
While there isn't a specific ruling in ESL UK's rulebook that states a team will receive a minor penalty point for each day they don't have a full roster, ESL can come up with new punishments as they deem fit.
According to section 1.7.1.3 of the rulebook, "minor and major penalty points are not mutually exclusive and may be given as seen fit by the tournament administration".
With those 11 points, it means that xL's potential winnings have been lowered by 11% overall.
"Every minor penalty point deducts 1% of the overall prize money received by the team, or player in the tournament they are given," states ESL's rulebook.
ESL UK league operator Matt Loftus forgot to apply the additional points each day, which meant xL were hit with a six-point punishment in one go.
The other strange decision ESL made around this situation was turning the 11 minor penalty points into one major and one minor, which as we understand, ESL says 'is the same thing'.
According to the rulebook (section 1.7.1.2), major penalty points "are given for major incidents including, but not limited to, deliberately deceiving admins, failing to show up for match and repeated rule breaking. Every major penalty point deducts 10% of the overall prize money for the tournament".
This is confusing. As we read it, we get the impression it means that the roster problems have deducted 10% of the overall prize money for the tournament (roughly £1,000). However, that's not the case. ESL has confirmed to eSports News UK that a major penalty point deducts 10% of the prize money received by the team in question.
See the full ESL UK summer 2016 prize pool breakdown here.
In its initial statement, ESL said: "We understand that exceL eSports could not have reasonably foreseen the departure of the two team members outlined within the above sections. As the ESL UK Premiership's primary goal is to help stimulate and develop the national esports scene, we felt it to be detrimental to this goal if we outright disqualified the remaining three participants.
"Unfortunately for the exceL eSports side our original ruleset still needs to be enforced to avoid setting a precedent that encourages the dismissal of the roster lock deadline. Hence the allocation of the penalty points."
We'll update this article with anything we hear back from ESL.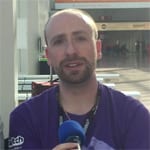 Dom is an award-winning writer who graduated from Bournemouth University with a 2:1 degree in Multi-Media Journalism in 2007.
A keen League of Legends and World of Warcraft player, he has written for a range of publications including GamesTM, Nintendo Official Magazine, industry publication MCV as well as Riot Games and others. He works as full-time content director for the British Esports Association and runs ENUK in his spare time.