ESL has revealed details of its 2016 Summer Season, including the UK Premierships for CSGO, League of Legends, Hearthstone and now Overwatch.
Each competition will take place from August to October and finish with a playoff series at MCM London Comic Con. Hearthstone is the exception – the finals will be held at ESL UK's Leicester studio in November.

The new Contender Series
Each of the four games will allow an unlimited number of teams to enter the Contender Series.
This is a new ESL UK qualification division that awards teams prize money for the first time.
ESL says it allows "those outside of the ESL UK Premiership ecosystem a chance to hone their craft, offering regular prized competition for ESL's UK communities". It's points-based, like a Go4 cup.
For a prize breakdown, see our 'prize pools' section below.
To register your team for the Contender Series in a particular game, check out the links at the bottom of ESL's announcement article.

Overwatch gets its first UK Premiership
After a month or so of weekly Ballistix UK cups, the game of the moment is now getting its own Premiership competition, complete with £5,000 up for grabs in the playoffs – and £117 for each group stage win.
The season will be split into three stages. The Contender Series will see eight teams qualify to the group stages, which will consist of two double elimination brackets.
Then the top two teams from the group stages will progress to the summer playoffs at MCM London Comic Con in October.
Teams must field a majority roster from the UK, so four of the six players in each Overwatch team must be a resident of the UK.

Prize pools
One of the most interesting pieces of information from the announcement is that this is ESL UK's biggest Premiership prize pool yet – totalling £34,000 across the four games.
This means there's an average of £8,500 split across the titles. Money will be awarded for placing during the new Contender Series (see below for a breakdown of how that works), wins during the group stages, and final standings in the playoffs).
While the four games have roughly the same prize pools in the playoffs (£6,000 for CSGO and £5,000 for each of the other three titles), the prize per group stage win varies greatly between games. For example, a Hearthstone win pays out £50 while a CSGO win awards £600.
Here's our full breakdown, with information taken with permission from the ESL UK Premiership rulebook.
Contender Series


Promotions (CSGO only)


Group Stages


Playoffs


ESL UK's Peter Mather explains why CSGO has £1,000 more than the other games in the playoffs, and why the winner receives £5,000, with third and fourth place taking home nothing.
"We wanted a more explosive, high stake season for Counter-Strike for the Summer Season, which will lead to a two-team playoff at London MCM Comic Con this October," he told eSports News UK.
ESL says that all Premiership prize money should be paid out 45 days after the conclusion of the season, but it 'may take as long as 90 days' for the payment to be completed.

Format 
For Overwatch and League of Legends, eight teams will advance from the Contender Series to the group stages. In LoL, the top four teams will progress to the playoffs, while the top two Overwatch teams will reach the playoffs.
But for Hearthstone and CSGO, each tournament will be split into four stages.
In Hearthstone, four players will advance from the Contender Series to a promotions tournament, as will another four (the bottom four from last season's group stages).
Four players will advance from this, along with the top four from last season (HelloLeeroy, Cipher, Mysterious and current champion BoarControl – pictured at the top of this article). Four players will then reach the playoffs.
In CSGO, eight teams from the Contender Series will reach a promotions tournament. This will be a double elimination bracket running across two weeks. The four top teams from the promotions will advance to a GSL-style group stage featuring a second double-elimination bracket.
The top two teams from that group stage will then advance to the playoffs.

How do penalty points and disqualifications work?
For every minor penalty point a player receives, they will be hit with a 1% overall prize money deduction.
For every major penalty point they accrue, the player will suffer a 10% overall prize money deduction.
The deduction is calculated out of the grand total of prize money awarded to the participant at the end of the offline event, excluding any expenses to be provided by ESL.
For example, players who cheat will receive 12 minor penalty points and a two-year ban, while their team will pick up six minor penalty points and disqualification.
"It should be noted that a team that received extremely high prize money deduction in total over several of the tournament stages, may be disqualified," ESL said in its rulebook.
If someone leaves the ESL UK Premiership halfway through, they will forfeit all prize money from the season. If the participant cancels their attendance after the group stages, then the team will receive one major penalty point during the next season they take part in.
"Higher penalties, bars, suspensions or similar sanctions may also come into effect, especially on very late cancellations, according to what the tournament administration sees fit," ESL explains.

What's next?
Let us know if you have finalised a team roster and will be taking part in the Contender Series. Just tweet eSports News UK.
We'll also aim to publish a video on the current state of the League of Legends UK scene soon.
You can also keep an eye on ESL UK for more updates.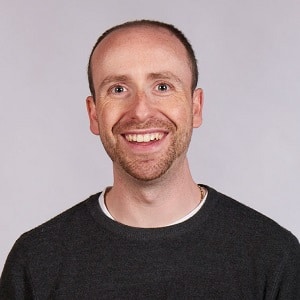 Dom is an award-winning writer who graduated from Bournemouth University with a 2:1 degree in Multi-Media Journalism in 2007.
As a long-time gamer having first picked up the NES controller in the late '80s, he has written for a range of publications including GamesTM, Nintendo Official Magazine, industry publication MCV as well as Riot Games and others. He worked as head of content for the British Esports Association up until February 2021, when he stepped back to work full-time on Esports News UK and as an esports consultant helping brands and businesses better understand the industry.