Mark "Valkia" Purdy is a fast-growing British streamer who is building a name for himself thanks to some entertaining Overwatch content, including some nice Pharah plays. He's also been invited to play for the UK in the Overwatch World Cup.
Dominic Sacco sits down with Valkia to discuss his background, how he's adapting to full-time streaming and if he'll ever consider joining a UK eSports team…

Please tell us a bit about yourself and how you got into streaming.
Streaming has always been an interest to me – being able to build an audience right from your home, playing games, having fun and also building a community at the same time.
I've been a PC gamer since I was young, probably around 9 to 10 years old, and consoles prior to that. I started playing Soldier of Fortune II as my first FPS which introduced me to servers, team work and aim practice.
I worked at Overclockers from 2010, a big gaming computer company in the UK in which I worked in marketing and running partnerships. I would sponsor streamers, and the urge I had after sponsoring and watching opened the possibility that I could become a streamer.
I had the right motivation, mindset and skills – including graphic design – which has been my main trade for years also. After I met Emily [Krumlinde], who also streams, I started up in February 2015 to give it a try.

You have an interesting background, having worked at Overclockers. What made you want to leave to pursue streaming full time?
As in the previous question, Overclockers is a great company which opened many doors for me, an incredible company with a great ethos, but I had an itch waiting to be scratched.
With the launch of Overwatch and the friends I made through the time producing content, I wanted to try my luck producing content and streaming full-time. I feel if I had left slightly earlier, I would have been more successful due to the early nature of Overwatch and not many people being able to have a hands-on.

You're making a name for yourself in the Overwatch scene. What is it about this game you particular enjoy and what kind of content do you produce?
Overwatch is a very well-rounded game, it's fun and you make new friends through teamwork. The game is very communication-based and if you've ever played old school FPS games, you can tell there are hints of influence here, so it doesn't just feel like a revamp game like Call of Duty with customisable weapons.
I produce guides on how to play the heroes in the game, gameplay videos showing key moments in my gameplay and also updates with news, for example when a new patch drops or new hero gets released.

"I believe Overwatch can be as big as CSGO and League of Legends over time, once it establishes a fluid competitive balance. It won't be going away anytime soon."
You've taken part in some of the weekly UK Overwatch ESL/Ballistix cups. How did you find that experience and is that something you will carry on doing?
For the first time in years, I've competed at a small tournament level which has been really fun. I've not played in a tournament since I competed in Call of Duty 4 back in about 2009. I feel Overwatch has a great future for small, medium and large tournaments and I feel I'll continue getting involved.

Would you ever join a competitive team/org in the future?
I'm toying with this one.. I would like to, but it depends on how much time it would take away from stream and YouTube since these are my number one income source.

What games did you start out playing and do you see yourself streaming in the future?
Originally I was a variety streamer, nearly completing a new game each week – it was fun but harder to grow a community. I feel Overwatch will have a strong future, but I also really enjoy eerie single player games with a great story, twist and mechanics. At this moment, I don't really have a title in mind.



What are your general thoughts on Overwatch as an eSport? Can it match bigger more established titles like CSGO and LoL in time?
For sure, I believe Overwatch can be as big as CS/LoL over time once it establishes a fluid competitive balance. It won't be going away anytime soon, and so long as Blizzard keep fair changes with the heroes and keep the community in the loop, its lifecycle should be very long. Good news – we're at the beginning of it.

Tell us something about yourself not many people know.
I suffer from an anxiety disorder which has been with me for years and years, overall I'm not anxious but my subconscious thinks I am. Part of me leaving my job was so I could spend time fixing it. When I was younger, I used to train in gymnastics and to this day still pull out cheeky backflips as a party trick. I also skateboarded for around 14 years.

What's your weirdest or funniest on-stream memory?
Funny moments happen all the time on stream, so it's pretty hard to pick one – in fact they kinda blend together. I guess this one time when I was doing a drinking challenge, I probably got a little too drunk on stream which you're not supposed to do – but everyone enjoyed it.

"One time when I was doing a drinking challenge, I probably got a little too drunk on stream which you're not supposed to do – but everyone enjoyed it."
How do you unwind after a long stream?
I'm used to bashing out 9 to 10 hours of gaming at at time, I don't really have much for unwinding. Usually I just end up in bed watching some TV series or carry on playing off-stream.

What are your ambitions/goals? Where do you see yourself in a few years' time?
In a few years, I would want to be an established and well-recognised streamer, I think in a few years I'll wonder if this will still be on Overwatch, but I hope I can keep a great audience and transition to other games.
At this time, I would like to become a great Overwatch player, streamer and continue my strong network of relationships with media, publishers and other content creators.

Is there anything else you'd like to add/any shout-outs?
I want to give a big shoutout to the other Overwatch YouTubers and streamers who have been very supportive of me leaving my job and helping with exposure, which I'll be sure to repay once the channels increase in size.
At this moment, across all my channels I'm at about 46,500 followers, which I feel for just around a year and a half is pretty good going!
Profile: Valkia
Age: 26
Name: Mark Purdy
Streaming since: February 2015
Headset: HyperX Cloud II
Keyboard: Corsair K70 Rapidfire RGB
Mouse: Zowie FK1
PC: (all from Overclockers UK)
• Intel Core i7 6850K
• MSI Gaming X GTX1080
• 32GB HyperX Predator 3333MHz DDR4 Memory
• 512GB M.2 (2000mb/s read || 1500mb/s write)
• 1TB SSD / 500GB SSD
• Corsair 400C Case
• Corsair h100i V2 AIO Cooler
• Corsair RM850i PSU
• MSI X99 Carbon Gaming Motherboard

Don't forget to check out Valkia's Twitch stream here and Valkia on YouTube here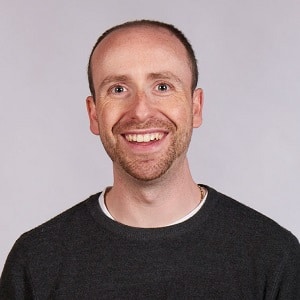 Dom is an award-winning writer who graduated from Bournemouth University with a 2:1 degree in Multi-Media Journalism in 2007.
As a long-time gamer having first picked up the NES controller in the late '80s, he has written for a range of publications including GamesTM, Nintendo Official Magazine, industry publication MCV as well as Riot Games and others. He worked as head of content for the British Esports Association up until February 2021, when he stepped back to work full-time on Esports News UK and as an esports consultant helping brands and businesses better understand the industry.