It goes without saying it's not easy to set up an eSports organisation from scratch. But it seems it may be even harder for newer UK orgs to make steady progress in the face of more established competition.
GLB eSports is one such organisation that have experienced this uphill battle first-hand.
In the space of half a year, GLB have gone from a promising and enthusiastic new UK org, with realistic ambitions, to one that's had their wind knocked from their sails – and has all but given up on competitive eSports.
GLB have dropped all their eSports teams  for the time being, after Choke Gaming acquired their entire Overwatch roster last week. The org had three teams – Overwatch, League of Legends and Rocket League.
Under GLB, the team won three ESL UK Overwatch Community Cups back-to-back. But Choke promised the players access to greater funding for LANs, as well as boot camps and systems to use at i58, which takes place in August. However, since then, long-standing UK eSports talent Billy "Nutri" Wragg has left the team due to health reasons and (lack of) motivation.
Elsewhere, in League of Legends, GLB narrowly missed out on qualifying for the most recent ESL UK Premiership, in the face of stiff competition from the likes of ManaLight and the Renegades Banditos.

"I feel like whatever top quality team I put together in any title, I will always get to the same point, where I cannot provide what the big organisations can provide."

You could say the same goes for business elsewhere – the big get bigger and it's a dog-eat-dog world. But it seems to be more painful on this occasion due to how close GLB have come to succeeding in the past.
They've managed to put together some impressive rosters for a grassroots UK organisation, but two major factors – time and money – mean they haven't been able to challenge the bigger, more established orgs out there.
Louis Jose, owner of GLB eSports, explained to eSports News UK: "We will not have any teams in any eSports titles. This is mostly due to everything being run by myself and I cannot commit most or all of my spare time outside of work to something that isn't enjoyable to me like it used to be.
"I also feel like whatever top quality team I put together in any title, I will always get to the same point, where I cannot provide what the big organisations can provide.
"So if I make a great team they'll end up being taken from me and I can't do anything about it. It's sad because I would still love to have a few teams in different titles, however due to the above reasons it's not worth it, at least at this moment in time."
It's clear GLB have had a positive impact on the development of their players, too.
Wanted to say a big thank you to @GLB_Esports who has supported me and @ChrisTFerOW since our LoL days. Thanks for everything!

— Dan Harrison (@Aux_OW) July 6, 2016

It's not easy to be running an eSports organisation while holding down a full-time job, so for now, Louis is going to keep GLB going as a local community.
Let's not forget, another promising UK org – ManaLight – folded a few months ago due to a lack of funding.
The latest news around GLB is a harsh reminder of the unforgiving and often fragile UK eSports scene.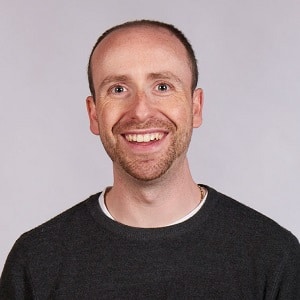 Dom is an award-winning writer who graduated from Bournemouth University with a 2:1 degree in Multi-Media Journalism in 2007.
As a long-time gamer having first picked up the NES controller in the late '80s, he has written for a range of publications including GamesTM, Nintendo Official Magazine, industry publication MCV as well as Riot Games and others. He worked as head of content for the British Esports Association up until February 2021, when he stepped back to work full-time on Esports News UK and as an esports consultant helping brands and businesses better understand the industry.