eSports News UK gets five minutes with Torpedo's George "BoarControl" Webb after he won the ESL UK Hearthstone Premiership last weekend.
20-year-old BoarControl came back from 3-1 down to beat Gareth "Cipher" Rouse in TWO best-of-seven grand finals at MCM London Comic Con last weekend, due to being the lower seed in the final.
He went on a six-game winning streak at one point – and considering Cipher had beaten BoarControl 4-1 earlier in the tournament, it was quite a comeback.
BoarControl – along with some of the other players – made a few missplays during the tournament. At one point he accidentally summoned a 3/2 Panther after playing Power of the Wild, but his steely determination and winning decks saw him through.
It rounded off an eventful day on Sunday May 29th, with the final breaking ESL's UK viewer records and a streaker running onto the UK Hearthstone stage.
Also, BoarControl's team (Torpedo) has become the top UK organisation for Hearthstone, considering it also has i57's Hearthstone Truesilver champion Ness – and caster Raven – on its roster.
Here's our chat with Boar Control in full:

Congratulations on winning the ESL UK Hearthstone Premiership. What's your reaction and how do you feel about winning, considering you were branded an underdog?
It's a bit surreal. When I first joined the league, I never really expected to make top four. I was just hoping to get a few wins and some experience in playing online events.
Then I made top four, and I thought: 'Huh, maybe I've got a decent chance.'
I lost to Cipher and it pegged me back down a bit, then I thought second place would be good – I'd be really happy with that. Then in the final, when I was 3-1 down, I was really down, but once I won a few games, then I thought maybe I could do this.
After reverse-sweeping, I was really confident and I managed to win it in the end.

You won six games in a row to come back in the final – what was running through your mind at that point? 
I felt on top of the world. I felt unbeatable. I thought: 'Yeah I'll just 4-0 him now – easy peasy! Everything is going my way – I'll just make it.'

Thrilled to have won @ESLUK Hearthstone league!!!!!! Could never have imagined winning the event when I 1st joined the league.

— George Webb (@TPG_BoarControl) May 29, 2016


Was there a point in the final when you thought you're going to win, or were you getting a bit nervous when Cipher pulled two games back to make it 3-2 to you?
I was 3-0 up against the rogue as the zoo lock, and I had Leeroy in hand. I got Power Overwhelming and thought: 'I've got this.' Then he plays the Leeroy and I'm like: 'Oh – maybe I will lose this!'
Then I lost the next one and thought he's going to do the same thing I did to him in the first game. But I managed to play the last game really well, so I'm really happy.

Were you distracted when the streaker invaded the UK Hearthstone stage while you were playing?
I didn't actually notice him until he was being dragged off the stage. I was focused very intensely on the game. Actually, maybe that's why I missplayed!
No, it was fine, it didn't matter. I think it was the end of the game anyway, it was in-between games.

Where are you going to put the huge ESL UK trophy?
I'm going to have to make some space at home! I'm sure my parents will find space. I don't want to put it in the student house, I think it will probably get attacked on some drunken night!

What are your thoughts on the ESL UK Premiership as a whole and how it went for you? The finals pulled in 26,000 viewers, and there seems to be a buzz about Hearthstone in the UK…
Originally, we were getting about 300 to 400 viewers in the league to start with, then gradually as there was more exposure and people got to know the players, we ended up getting 3,000 or so in the final week.
For the finals, Blizzard backed us on social media and that's where we got all the viewers from.
Hopefully, off the back of this, the prize pool will go up. They're really happy with the viewers and the league. UK Hearthstone is actually really, really strong, we've got quite a few world class players. Numerous people have won DreamHacks or come second in StarLadders, so yeah. It's a really good scene and hopefully we can build on it.



What are your thoughts on your rivalry with Raven, is it like Hamilton and Rosberg?
Oh no, Raven has moved more into casting now, so we're mainly just friends. He normally casts while I play, so we have a really good relationship. We played together at ManaLight beforehand. He's really nice.

Tell us about your background and how you got into Hearthstone.
Basically, three years ago, when I was back in sixth form, one of my friends used to play World of Warcraft all the time and he said there was a new card game out. He said it was really good and asked if I wanted to play against him.
So I played against him and I really liked it. I managed to get a beta key back in December 2013 and then I just played constantly from then on.
In 2014 I was one game away from qualifying for China vs EU, and then last year I managed to qualify for StarLadder and Insomnia. This is my first big event.
I'll be playing at DreamHack Summer and DreamHack Valencia next.

Is there anything else you'd like to add?
Just a shoutout to my team Torpedo and my teammates there for helping me out.

Your UK HearthStone champion is @TPG_BoarControl! #mcmLDN16 @MCMeSports @ESLUK pic.twitter.com/mMmkzfz8yo
— eSports News UK (@eSports_News_UK) May 29, 2016


You can follow BoarControl on Twitter here
Image source: Paul Bonning Tyres, ESL UK Flickr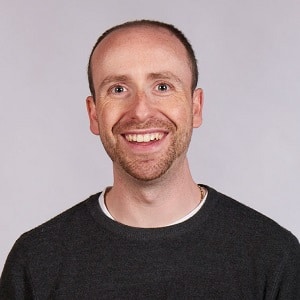 Dom is an award-winning writer who graduated from Bournemouth University with a 2:1 degree in Multi-Media Journalism in 2007.
As a long-time gamer having first picked up the NES controller in the late '80s, he has written for a range of publications including GamesTM, Nintendo Official Magazine, industry publication MCV as well as Riot Games and others. He worked as head of content for the British Esports Association up until February 2021, when he stepped back to work full-time on Esports News UK and as an esports consultant helping brands and businesses better understand the industry.