PC gaming brand HyperX says it wants to sponsor local eSports teams – not just the bigger organisations.
The brand – set up in 2002 – makes components and accessories from SSDs to RAM and headsets.
Over the past four or five years, it has invested millions of dollars into eSports, and sponsors some 27 professional eSports teams worldwide including SK Gaming, Team EnVyUs, Cloud 9, TSM and Luminosity. But it wants to target the UK and other local scenes more closely in the future.
EMEA business manager Edward Baily told eSports News UK: "As a brand, at HyperX we always want to sponsor local teams as well as the big teams. We do invest a lot in grassroots eSports as well as the very top end.
"We always try and sponsor local events. We want to do events like Multiplay, The Gadget Show Live and the London Comic Con. This weekend we're partnering with Scan Computers in the UK with some space on their booth promoting our new headsets."
HyperX also supports streamers and YouTubers too, and has just partnered with UK streamer Valkia and Swedish streamer QueenE.
We are happy to announce our partnership with @MarkPurdy1337 & @EmilyKrumlinde! Welcome to the #HyperX Family! pic.twitter.com/iTE0y2FlPB

— HyperX (@HyperX) May 27, 2016

Baily says that rather than just throwing money at organisations and players, HyperX likes to work with them to produce video content (the HyperX YouTube channel has 330,000 subscribers) and arrange boot camps.
HyperX recently produced a Team EnVyUs house tour video which has amassed 800,000 views.
"The difference with us compared to a lot of other brands is we don't just sponsor a team and then that's it," he added. "We actually work with the team and encourage them to do boot camps at our head office in California. We'll actually put them up and look after them.
"We like to make video content with them, we like to do the house tours and pro gaming tips, so it's more of a partnership than just a sponsorship when we do work with a lot of the big teams.
"We're not just a brand, we give back to the community."

"At HyperX we always want to sponsor local teams as well as the big teams – we invest a lot in grassroots eSports as well as the very top end. We're not just a brand, we give back to the community."

So what does HyperX think of the UK eSports scene in particular?
"I think in the UK, the eSports scene is still underdeveloped," he explained. "Having travelled a lot around Europe and seen how quickly the other countries have adopted the eSports PC gaming scene, I still think the UK has got a long way to go. I think the UK is very console centric as a market, and there are still a lot of opportunities for PC gaming in the UK.
"We've got FIFA champions coming from the UK for console, but not necessarily for Counter-Strike or League of Legends. I think once there's more uptake on the PC gaming side, we'll see hopefully a rise in the number of pro teams playing in the UK, and then hopefully that will see a rise in prize money and investment in the UK eSports scene.
"I think having things like the ESL leagues has helped a lot in terms of putting the UK gaming scene more on the map. But at the moment I think there's still a lot of development to be done in the UK gaming eSports scene."
On the buzz around competitive Overwatch play in the UK right now, Baily says: "I think with the launch of Overwatch being a brand new title from Blizzard, that's going to be quite interesting, because it's a new type of FPS. It opens the door for anyone to compete on that level, so hopefully we'll see some UK players competing in Overwatch."
HyperX launches its first official Xbox One headset on June 13th – the CloudX.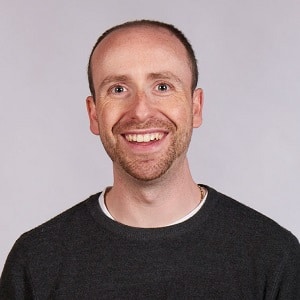 Dom is an award-winning writer who graduated from Bournemouth University with a 2:1 degree in Multi-Media Journalism in 2007.
As a long-time gamer having first picked up the NES controller in the late '80s, he has written for a range of publications including GamesTM, Nintendo Official Magazine, industry publication MCV as well as Riot Games and others. He worked as head of content for the British Esports Association up until February 2021, when he stepped back to work full-time on Esports News UK and as an esports consultant helping brands and businesses better understand the industry.