Could a League of Legends team represent Great Britain in the eGames at Rio this summer?
We took to Twitter to ask UK pros and people in the scene what they thought of the UK Government backing an Olympics-style eSports tournament, and which players could potentially represent GB at League of Legends.
Specific games haven't been confirmed just yet, but it's rumoured that League of Legends and CSGO will be two of the games in the tournament.
Further details won't be released until 'April or May', so in the meantime let's speculate. Considering those under 18 won't be able to participate, ruling out the likes of Banditos' top-laner Alphari, here's a team that could potentially work:
My League of Legends team idea (18+) to represent the UK:
– @ML_Rifty
– @Maxlore_LoL
– @Caedrel
– @Gakis_LoL
– @kasinglol
– @TSMJarge

— Dominic Sacco (@Dom_Sacco) April 6, 2016

Here's how the scene reacted to the news:
@Dom_Sacco I'd like to think rules could be put into place to ensure a good variety of teams/players were represented though.
— Mick Hartley (@Perilous_Mick) April 6, 2016
@Dom_Sacco very unlucky that alphari wont be 18 by it and the fact we have no good UK mid laners that play comp. #ukscenefullofimports
— Warren Waldrom (@Infused_WaWa) April 6, 2016
@Infused_WaWa @Dom_Sacco I am yet to bloom wawa. Its all about the long term. 2020 eOlympics are mine

— Laurence Bowman (@YungLozza) April 6, 2016
@Dom_Sacco @BrixtonHam @SensesShorty @Infused_WaWa I'd go for the return of @ChewedUp_
— Vince Clarke (@Vincealot) April 6, 2016
@Infused_WaWa @BrixtonHam @Dom_Sacco We could still get a strong line up for it imo

— Luke Short (@SensesShorty) April 6, 2016
@Dom_Sacco @SensesShorty @Coodywoo @BrixtonHam @Infused_WaWa How can Toaster not be British? How else are we supposed to eat our crumpets.
— Marek Walker (@contact_zero) April 6, 2016
stop talking about uk scene in e-olympics they would struggle in the e-paralympics

— cody (@Coodywoo) April 6, 2016

This is what Team Vitality support and British pro KaSing had to say about the idea of playing in a Great Britain side with players from the ESL UK Premiership:
@Dom_Sacco @ML_Rifty @Maxlore_LoL @Caedrel @Gakis_LoL @TSMJarge uk scene hahaha
— Raymond Tsang (@kasinglol) April 6, 2016

One last thing, Ed Vaizey took note after Team Paria's support player Bartiono complained about eSports pros being called 'e-gamers' by the culture minister:

@PariaBartiono Yeah, that's our culture minister @edvaizey… It's eSports pros/athletes, not e-gamers, okay Ed?
— Dominic Sacco (@Dom_Sacco) April 6, 2016

What do you think of the news? Who should be in the GB League of Legends team if one is formed?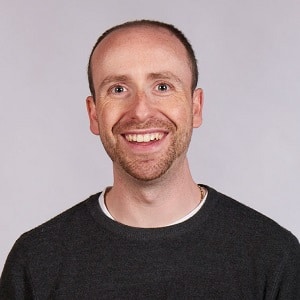 Dom is an award-winning writer who graduated from Bournemouth University with a 2:1 degree in Multi-Media Journalism in 2007.
As a long-time gamer having first picked up the NES controller in the late '80s, he has written for a range of publications including GamesTM, Nintendo Official Magazine, industry publication MCV as well as Riot Games and others. He worked as head of content for the British Esports Association up until February 2021, when he stepped back to work full-time on Esports News UK and as an esports consultant helping brands and businesses better understand the industry.