We interview Team Paria's League of Legends coach Utah "Tendanas" Schelhaas ahead of his team's tough match against ManaLight this weekend.
Check out our full ESL UK Promotions Tournament Preview here.
What are your thoughts on your competition in the qualifiers, and potentially the Premiership?
To be fair I think every team will be a strong competition for us because Team Paria has an underdog position, due to our brand new line-up. This is visible in the scrim we had versus NUEL where we took an early game lead without a sweat but failed in the team fighting phase.
How well do you think you'll do in the promotions tournament this weekend?
The game versus ManaLight will be very difficult. I watched a few games of them and noticed that their players are individually highly skilled and they work together very well. However the rest of the teams we face (apart from Renegades!) should be alright because I feel like we will overpower them through individual skill.
A former coach said he expected Team Paria to win promotions and finish in the top four of the Premiership. What are your ambitions in particular?
Haha I somehow expected this question already. I have the ambition that our team becomes number one. If you don't enter the tournament with a mindset to win then it's better to turn back and go home to soloq/dynamic queue. The second you start to expect you won't win the game, you definitely will not win it. It's a self-fulfilling prophecy that can't slip into our minds!
Tell us about Team Paria's League of Legends roster and how happy you are with the cohesion in the team.
I think our roster's biggest strength is the individual skill level of the players and the respect they have for each other. Every player has his own unique contribution to the team. Vicksy soothes the team, Bart leads, Ronkas keeps the team jolly and Saul and Sam make sure the team focus on the task.
The seriousness however has his downsides and sometimes prevents the team from relaxing. It's a point where we must still work on as well.
With two subs, a coach and an analyst, you have quite a large team. Does that give you an advantage over the other teams in the tournament?
With two subs it definitely gives the team the chance to practice more pre 5v5 but its disadvantage is also that it makes it more difficult to create a 'bond in the team'. The analyst definitely is a golden ticket in the team. He has a lot of knowledge about the game and seems to enjoy his work as well. You really see the team grow with every point of feedback he gives.
If we would have this setup for a longer period of time, it would definitely be an advantage for the team.
Our greatest enemy before we entered the UK Premiership was time. I think our chances of winning [in the past] would have been greatly increased if we had the time to work on team play.

Team Paria's full line-up:
Saul "King Shaul" Sargeant – top
Oliver "Ronkas" Søndbjerg – jungle
Victoria "Vicksy" D – mid
Sam "S4mh0dg3" Hodge – ADC
Bart "Bartiono" Wessels – support
Sander "Swars" Fisniku – sub
Luke "Lukey" Acland – sub
Utah "Tendanas" Schelhaas – coach
Robert "ROB" Price – analyst
Stefan "ioswitch" Heesters – manager and CEO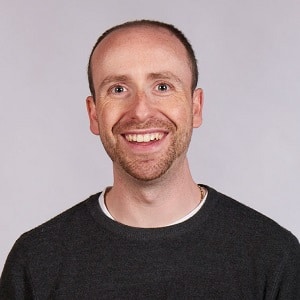 Dom is an award-winning writer who graduated from Bournemouth University with a 2:1 degree in Multi-Media Journalism in 2007.
As a long-time gamer having first picked up the NES controller in the late '80s, he has written for a range of publications including GamesTM, Nintendo Official Magazine, industry publication MCV as well as Riot Games and others. He worked as head of content for the British Esports Association up until February 2021, when he stepped back to work full-time on Esports News UK and as an esports consultant helping brands and businesses better understand the industry.