The winners of the ESL UK Spring Season League of Legends Premiership will gain a place in Riot's EU Challenger Series (CS) qualifiers – and the reaction to the news has been mixed.
The comments come as Renegades' Banditos EU team (consisting of several UK players) were knocked out of the current EU CS qualifiers this evening. This means they are now eligible to enter the ESL UK qualifiers for the next season.
Jordan Walsh, Team Infused's former coach, told eSports News UK: "It's a wasted spot unless it goes to Renegades Banditos – UK teams are not good enough to play in the Challenger Series.
"It's the same argument for every other region that gets a free Challenger Series qualifier spot. The reigonal teams are just not as good as international teams."
Rob Allen, former Choke Gaming manager, added: "Personally I think that stronger teams in the league increases the competitiveness of the league, increasing interest and as a result, further investment."
Michael Hirst, eSports Project Manager for MCM Comic Con, tweeted:
@Dom_Sacco @eSports_News_UK Good news but will need to see it play out to actually form a full opinion on it.

— Michael Hirst (@DJShenny) January 19, 2016

Team Dignitas advisor Phil Wride commented:
@Dom_Sacco It makes sense from a diversity and inclusion perspective but there are larger untapped markets like MENA that Riot could go for.
— Phil Wride (@pwride) January 19, 2016

UK shoutcaster Tom "Tridd" Underwood said:
@Dom_Sacco @eSports_News_UK @ESLUK Great leap forward for the scene, but it's very much do or die now.

— Tridd (@CasterTridd) January 19, 2016

NUEL's mid-laner (and Anivia wizard) LADT Rayunmort commented:
@Dom_Sacco @eSports_News_UK It seems logical due to the fact that they introduced this with other countries. It's just CS qualifier though
— LADT Rayunmort (@NTRayunmort) January 19, 2016

Caster Sona shared his view:
In all seriousness, a momentous day for UK esports. Well done to @ESLUK for setting the players up for a great opportunity.

— Sona (@SonatheDoctor) January 19, 2016

eSports commentator Ben Hosford added: 
Glad to see how far @ESLUK have come since I started working with them way back. @j1mco & @ESLPeter, well done! https://t.co/C2QjvRhyky
— Ben Hosford (@Hosselote) January 19, 2016

Team Paria manager ioswitch said:
Progress for the #LeagueOfLegends #UKeSports scene! Whoever may win #ESLPrem this season, really deserves that slot! https://t.co/RJ03GnjEBD

— Stefan 'ioswitch' H. (@ioswitch) January 19, 2016

Of course, Riot rascal and meme master Ben "Draggles" Forbes is more than ready to pounce on any potential meme opportunities.
@Dom_Sacco @eSports_News_UK my body (and memes) are ready
— Ben Forbes (@RiotDraggles) January 19, 2016

The ESL UK Spring Season 2016 qualifiers kick off on January 27th.
What do you think of the announcement? Feel free to share your comments below.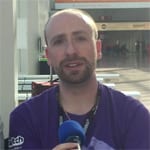 Dom is an award-winning writer who graduated from Bournemouth University with a 2:1 degree in Multi-Media Journalism in 2007.
A keen League of Legends and World of Warcraft player, he has written for a range of publications including GamesTM, Nintendo Official Magazine, industry publication MCV as well as Riot Games and others. He works as full-time content director for the British Esports Association and runs ENUK in his spare time.