The UK may not be a territory associated with high eSports revenues, but there are a small number of pro gamers doing well for themselves.
Here's a look at the top ten highest-earning eSports players from the UK, in terms of earnings generated through tournaments in 2015.
Note: This data is taken from tournament prize money that the E-sports Earnings website finds sources for. For team games, prize money is split equally between players. The data does not include all of the smaller/niche tournaments or online cups such as Gfinity or ESL Cups.
1. Nate "Ataraxia" Mark – £78,009 ($114,490)
SMITE Hunter, Titan

Ataraxia is a talented UK SMITE player that took part in a number of top-level tournaments last year.
The brunt of the Welsh wizard's winnings ($104,490) came from finishing second in the SMITE World Championship back in January 2015. Later in the year, the Hunter player joined Titan as the only UK player on the team, after the organisation acquired the roster of COGnitive Aquila.
He also picked up $4,000 for finishing fourth in the SPL Season 2 Summer Finals and $4,800 for finishing sixth in the SPL EU Season 2 Super Regionals.
In December, Ataraxia received some high-profile exposure from the BBC.
There are a number of other promising SMITE players from the UK, including the roster of Aware Gaming, who play in the 2016 SMITE World Championship this weekend.

2. Ben "CaptainTwig" Knight – £45,239 ($66,395)
SMITE Jungler, Fnatic

Another British SMITE player, CaptainTwig finished fourth in the SMITE World Championship 2015 with SK Gaming, picking up around $52,245 in winnings.
He later signed to Fnatic and went on to make a mix of third and fifth place finishes in the SPL. Named as one of the best Joust players in SMITE, CaptainTwig was once a mid-laner but made the leap to the jungle last year.

3. Marcus "Realzx" Vining – £45,239 ($66,395)
SMITE Hunter, Fnatic

Technically tied in joint second place with CaptainTwig, Realzx is – yep, you guessed it – another SMITE player from the UK.
He's teammates with CaptainTwig, and like him, moved from SK Gaming to Fnatic after finishing fourth in the 2015 SMITE World Championship. This means he generated the same – or at least very similar – earnings to his teammate.

4. Joe "joefernandes" Fernandes – £28,983 ($42,537)
World of Warcraft Warrior, SK Gaming

Joe is the only UK player in SK Gaming's World of Warcraft team, which formed in October 2015 – five years after SK disbanded its previous WoW roster.
He won both the WoW European Championship and Blizzcon tournaments in 2015 with SK, picking up $12,500 and $30,000 respectively.
In a game that is more than ten years old and arguably past its best, it's fantastic to see a UK player still going strong and leading the way in Blizzard's iconic MMO.

5. James "Bakery" Baker – £22,162 ($32,521)
Heroes of the Storm Support, Team Dignitas
19-year-old James Baker was apparently a former League of Legends Challenger player before making the switch to Blizzard's Heroes of the Storm MOBA.
He competed in a large number of offline and online tournaments in 2015, including DreamHack Winter, the Heroes of the Storm European Championship and the Enter the Storm cup, which he won. His biggest success was finishing second in the Blizzcon 2015 Heroes of the Storm tournament in November.
Bakery played for several teams in 2015; he joined his current org Team Dignitas in October, when they picked up the roster of Bob Question Mark.

6. Joshua "Snitch" Bennett – £22,162 ($32,521)
Heroes of the Storm Flex, Team Dignitas

As one of Bakery's teammates, Snitch earned the same amount as him during 2015 – just over £22,000 according to E-sports Earnings.
Like Bakery, the 19-year-old went from SK Gaming to Bob Question Mark before finding his current home with the UK's well-known org Team Dignitas.

7. Lawrence "Atheroangel" Harper – £21,854 ($31,971)
Heroes of the Storm Tank, Team Dignitas

Another teammate of Bakery and Snitch, Atheroangel also moved from Bob Question Mark to Team Dignitas in October 2015.
As a tank player, Atheroangel leads from the front, playing characters such as Muradin and E.T.C. He was previously a League of Legends player before making the jump to Heroes of the Storm.

8. Kieran "Funballer" Patidar – £16,403 ($24,000)
SMITE Hunter, Paradigm

Funballer is an experienced SMITE player, having been in the professional scene for more than two and a half years now.
He's played for ten different teams, including Reason and Fnatic, and is currently a part of Paradigm as their Hunter.
In 2015, he took first place in the SPL Season 2 EU Super Regionals, winning $14,000, as well as second place in the SPL Season 2 Summer Finals ($2,000) and fourth place in the SMITE Pro League Season 2 Spring Multi-Region LAN ($2,000).

9. Denom "A F0xy Grampa" Jones – £14,374 ($21,032)
Mortal Kombat X, Problem X Promotions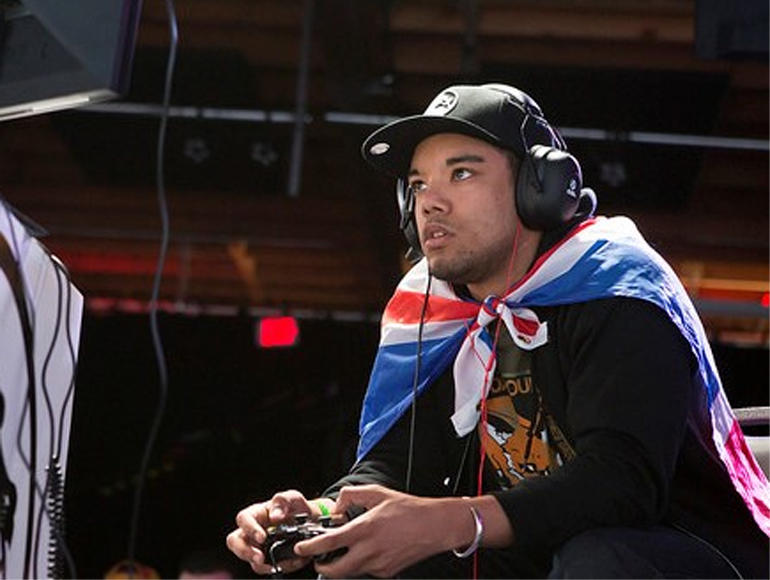 Image source: ESL
The UK has produced several top tier fighting game pros over the years – including Ryan Hart and Problem X – but are mainly known for their Street Fighter skills.
A F0xy Grampa has instead tackled the Mortal Kombat scene and asserted himself as one of the best players in that arena.
In fighting games, you have no teammates, no supports or subs – you either carry yourself or go home. Denom chooses the former. Last year he won the DreamHack Summer tournament, picking up just over $3,000, and the SoCal Regionals, which earnt him $5,665.
At Evo 2015 he narrowly missed out on the title, losing the USA's SonicFox in the final.

10. Spencer "HugeGorilla" Ealing – £13,706 ($20,054)
FIFA, Epsilon Esports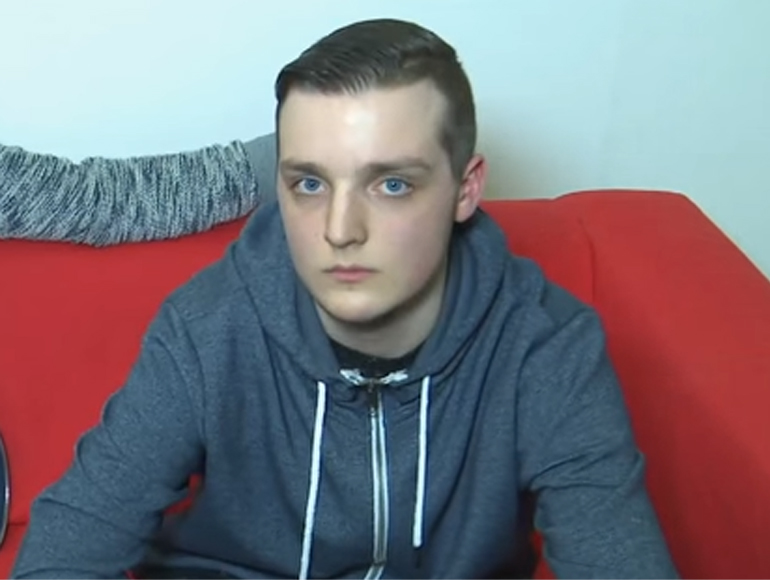 18-year-old A Huge Gorilla is a big name in another eSports scene the UK is better known for – football games.
As a professional FIFA player for Epsilon Esports, he won several tournaments in 2015: the Gfinity Play Like a Legend Season 4 (winning $7,000), the Gfinity Spring Masters II ($5,000) and Spring Masters I ($4,000).
He also takes part in online cups such as the Go4FIFA tournaments. Gorilla took second place at the FIFA 16 ESWC PGW Open in November, losing to Danish pro August "Agge" Rosenmeier in the final.
Gorilla also regularly streams on Twitch and produces FIFA guides and other videos on YouTube.

Everyone else (and where are the League of Legends players?)
You can check out the full list of top-earning UK eSports players of 2015 here, which includes more than 400 names.
It's a shame there aren't any League of Legends, CSGO, HearthStone or players from other games in the top ten, but obviously that may be more reflective of the state of those individual games and their respective competitive scenes.
There are some top League of Legends players from the UK – check out our 13 exciting LoL players from the ESL UK Premiership – but unfortunately for them, the scene is very different to SMITE's. The road to the League World Championships is a lot more tougher and long-winded for UK team to traverse, but the world championships is where the top prize money is.
No UK team has made Worlds. Instead, the best UK players are often picked up by other teams across the globe – like Team Vitality's Raymond "KaSing" Tsang – who is 12th in E-sports Earning's UK player list with 2015 earnings of $15,500. In comparison, ESL UK LoL champions Maxlore and Alphari are 29th and 36th in the list respectively.
Scottish former pro Snoopeh remains the UK's highest-earning League of Legends player to date, with $60,000 in tournament prize winnings – inspiring the next generation of Scottish eSports players.
Snoopeh is 101st out of all League players worldwide, however, with Korean champ Lee "Faker" Sang-hyeok holding the top spot.
Overall, the UK is currently 11th place in terms of countries with the highest-earning eSports players.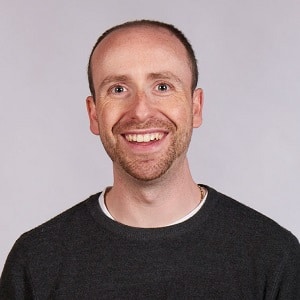 Dom is an award-winning writer who graduated from Bournemouth University with a 2:1 degree in Multi-Media Journalism in 2007.
As a long-time gamer having first picked up the NES controller in the late '80s, he has written for a range of publications including GamesTM, Nintendo Official Magazine, industry publication MCV as well as Riot Games and others. He worked as head of content for the British Esports Association up until February 2021, when he stepped back to work full-time on Esports News UK and as an esports consultant helping brands and businesses better understand the industry.