Pro UK League of Legends support player Jamie "Tundra" Duthie talks to us about what can be done to improve the UK eSports scene.
Speaking to us after taking second place in the ESL UK Premiership finals with FM-eSports, he said: "I think the UK scene is probably stronger than people make it out to be. The teams themselves aren't that strong but we have some very, very talented individuals.
"I think the UK scene is probably stronger than people make it out to be. The teams themselves aren't that strong but we have some very, very talented individuals.
"Nobody really wants to just be in a UK team and that's it. It's what I tried to do over the last two years and it's just not worth it. Being handicapped in a sense for having to have three UK players as part of a line-up restricts you a lot in terms of roster control as well. Because it also means if someone is under-performing or doesn't put the effort in, you can't replace them if it's a UK player."
Tundra is of course talking about the fact that the ESL UK Premiership requires each team have at least three players from the UK.
"So I think for things to move forward, the UK scene should either be capped to each team having five UK players, or ESL just needs to accept it's going to be dominated by EU imports," he added.
"A clear decision needs to be made whether they want to promote the UK talent itself – or promote the UK scene. Because they're very different things.
"If they want to promote the talent within the UK, you cap it at 5/5 team members from the UK. The teams overall won't be as good, but what you'll find is that other UK players will be brought up because they have to be – each team is required to have two more UK players.
"If they want to promote the scene, they need to bring in more cash prizes, bigger incentives for the European players and the top UK to come out of hiding and actually do it."
What about UK talent? What can be done to find it?
"I think there's actually a lot of hidden talent in the UK," Tundra said. "There are a couple of players that play in other foreign leagues and just solo queue and stuff. They are very talented but again they have no incentive to play in the UK.
"I know there are two off the top of my head who are 700LP+ Challenger, which is near enough like the top 100 in Europe, but there's no incentive for them to play in the UK. It's too much effort for too little reward.
"There has to be some incentive for these players to come out and actually start playing in UK teams."
His comments are similar to the ones he made on Reddit a year ago, and follow on from a post he wrote last month about his frustrations with his eSports career development in the UK.
There are rumours that ESL is increasing the prize pool for its League of Legends Premiership in 2016, and that Riot will be adding a Challenger Series qualifying spot for the UK champions, but this is just speculation at this stage.
Tundra is playing with Choke Gaming at i59 this weekend.
You can check out our full post-ESL UK final interview with him here:


Image credit: "Photo: ESL | eslgaming.com,  S.Choucino"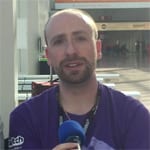 Dom is an award-winning writer who graduated from Bournemouth University with a 2:1 degree in Multi-Media Journalism in 2007.
A keen League of Legends and World of Warcraft player, he has written for a range of publications including GamesTM, Nintendo Official Magazine, industry publication MCV as well as Riot Games and others. He works as full-time content director for the British Esports Association and runs ENUK in his spare time.