London-based eSports organisation Fnatic has spoken exclusively to eSports News UK about its new range of PC peripherals and why it's decided to go it alone, rather than continue to promote SteelSeries' products.
Check out the full specs and details of the products below.

Fnatic is using crowdfunding platform Indiegogo to launch Fnatic Gear, a line of gaming hardware products designed specifically for eSports.
The range consists of the RUSH Cherry MX mechanical keyboard ($119), FLICK optical mouse ($49), FOCUS cloth mouse mat ($19, or $39 for a desk-sized version) and the BOOST hard mouse mat ($19).
They have been developed with Fnatic's new R&D and industrial design team in Sweden, and have already been tested by the team. The full versions will arrive in early 2016.
One of the more exotic options available on Indiegogo is a $5,000 Fnatic VIP package, where two people can visit a Fnatic gaming house or go backstage at a tournament to hang out with the players, as well as get some autographs and a goody bag. There are ten of these VIP packages available.
While there is a $133,700 target on Indiegogo, Fnatic has confirmed to eSports News UK that even if this isn't hit, customers will get their products "no matter what".

Fnatic says it's now relying on Indiegogo to get community involvement and put these products in the hands of gamers, "both casual and professional", all over the world. The funds raised through the crowdfunding campaign will be used to further R&D and the development of new Fnatic Gear products.
It's an interesting – and bold – approach from Fnatic, who have essentially gone it alone with their own products, as opposed to receiving large amounts of money from SteelSeries (their former sponsor), which produces its own line of PC gaming accessories.
By making its own branded products, Fnatic has the chance to grow an alternate and potentially more sustainable revenue stream, and create products in line with its brand. And who's to say they won't allow a sponsor to stick their logo on a Fnatic Gear product in the future (for a fee)?
Brian Kerr, head of Fnatic Gear, explained to eSports News UK: "It was an incredibly difficult decision to do Fnatic Gear, because we knew we'd be losing one of our top sponsors and partners SteelSeries. They have been a truly great partner to us!
"Ultimately it came down to 'What is best for Fnatic, our players, our fans, and the industry of eSports?' We felt compelled to take things into our own hands and go forward with Fnatic Gear. With our huge wealth of experience in the eSports industry, we know what gamers need and what the community needs to take eSports to the next level.
"Fnatic is known for its great players, but what really sets us apart is our community and loyal fans. We love you guys. Fnatic is not just a few players, it is millions strong.
"We are doing this through Indiegogo to make these products as widely available to them as possible. We feel other gaming brands have lost touch of their community and to us. We felt Indiegogo is the perfect place to build a deeper connection with our community.
"We want to shape our future products by gathering feedback and suggestions from our community and fans. Indiegogo provides us with a great platform to do these things, as well as gain the attention of people that are not yet familiar with Fnatic as a brand."
Kerr added: "A world-class tennis player needs a world-class racket, a golfer needs state of the art and reliable clubs. eSports is no different. Fnatic's players care deeply about the gear they use, just like these other athletes. Starting Fnatic Gear is our chance to actually create the world-class products our players need to perform. We feel the current market has been lost in gimmicky lights and features not needed in eSports. Fnatic was built by the support we get from our community and Fans, so we're not keeping these products to ourselves, in fact we're striving to make them as affordable as possible. This way everyone in eSports can compete on an equal playing field."
An official statement from Fnatic read as follows: "Having been a pioneer in eSports following 11 years at the top, Fnatic is now turning its sights onto pro-grade hardware. With extensive experience in developing, designing and utilising gaming hardware from previous partners, Fnatic knows first hand what is needed to deliver affordable eSports gear that aspiring eSports pros actually need."
Check out the full product specs below: 
The RUSH Mechanical Keyboard


Product dimensions and weight:
448x198x33 mm / 17.64×7.76×1.30 in
Net weight: 1275g / 2.81 lbs
Switch type: Cherry MX Blue / Red / Brown
Key design: Cylindrical
Anti-ghost: Full N-key roll over
Backlit: Individual LED's on each key
Memory: Onboard 128 KB
Connect-through ports: 2 x USB 2.0
Cord length: 1.8m (braided)
Connector: USB 2.0 (gold plated)
The FLICK Optical Mouse:


Product dimensions and weight:
168x126x40 mm / 6.61×4.96×1.57 in
Net weight: 90g / 0.91 lbs
MCU/Processor: Holtek HT68FB560
Main switches: Omron
Sensor: PixArt ADNS 3310
Memory: 256 kB
Resolution: 5000 CPI
Frames per second: 6500
Tracking speed: 130 IPS
Max acceleration: 30g
Report rate: Adjustable, up to 1000Hz
Max acceleration: USB 2.0, Gold plated (2m braided cord)
The FOCUS Cloth Mouse Pad:


Product dimensions and weight:
Fnatic Gear FOCUS M
280x214x3 mm / 11.02×8.42×0.11 in
Net weight: 113g / 0.24 lbs
Fnatic Gear FOCUS L
340x260x3 mm / 13.38×10.23×0.11 in
Net weight: 167g / 0.36 lbs
Fnatic Gear FOCUS XL
400x305x3 mm / 15.74×12.00×0.11 in
Net weight: 227g / 0.50 lbs
Fnatic Gear FOCUS XXL
487x372x3 mm / 19.17×14.64×0.11 in
Net weight: 339g / 0.74 lbs
Fnatic Gear FOCUS DESK
950x450x3 mm / 37.40×17.71×0.11 in
Net weight: 819g / 1.8 lbs
Surface material: Cloth
Surface type: FOCUS
The BOOST Hard Mouse Pad:


Product dimensions and weight:
Fnatic Gear BOOST L
340x260x2 mm / 13.38×10.23×0.07 in
Net weight: 159g / 0.35 lbs
Fnatic Gear BOOST XL
400x305x2 mm / 15.74×12.00×0.07 in
Net weight: 218g / 0.48 lbs
Surface material: Polycarbonate
Surface type: BOOST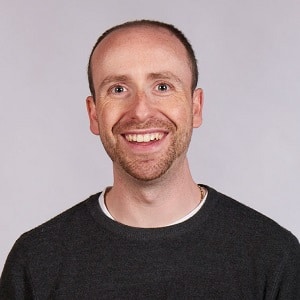 Dom is an award-winning writer who graduated from Bournemouth University with a 2:1 degree in Multi-Media Journalism in 2007.
As a long-time gamer having first picked up the NES controller in the late '80s, he has written for a range of publications including GamesTM, Nintendo Official Magazine, industry publication MCV as well as Riot Games and others. He worked as head of content for the British Esports Association up until February 2021, when he stepped back to work full-time on Esports News UK and as an esports consultant helping brands and businesses better understand the industry.