Team Infused picked up two 2-0 victories this weekend, beating Choke Gaming and also Team Paria in a rescheduled match.
This means they are now top of the league with 18 points, ahead of Choke and FM (with 15 points each) and Exertus, who sit in fourth place with 12 points. All four teams will battle it out in the live offline finals in early December.
Here's a quick recap of this weekend's League of Legends ESL UK Premiership games.

Team Infused vs Choke Gaming
The pressure was on Team Infused to beat their rivals towards the top of the table in this match, and they didn't buckle.
Infused's ADC POIL had five kills on the board by the 12-minute mark as Miss Fortune in game one, with some well-timed ultimates tearing into Choke.
Choke couldn't really find their rhythm in this match, and surrendered at 25 minutes with the scoreline reading 15-2 to Infused. ADC POILK and mid-laner Charlietea (Ekko) performed very well, with scores of 6/0/4 and 5/0/1.
In game two, Choke's top-laner numlocked started off strongly, picking up two kills as Olaf.
Choke were 5-2 up 17 minutes in, despite Infused having a 1k gold lead. Infused levelled the scores just minutes later, making it 7-7 after a mid-lane teamfight kicked off by another one of those powerful Miss Fortune ultimates by POILK.
It was that man again who picked up a quadra kill ten minutes later with another Bullet Time ultimate.
Infused continued to barrage Choke's base mid and bot, eventually winning 20-12 at the 33-minute mark.
That series loss to @team_infused puts us 2nd in @ESLUK Season 2 but we've qualified for LAN finals! Wp all #ESLUKPREM #UKESPORTS

— CHOKE GAMING (@ChokeGaming) November 15, 2015
FM-eSports vs Exertus Esports This match started off with real pace in game one – a huge brawl kicked off in the bot lane on the fourth-minute mark, with FM going 2-1 up after ZiViZ drew first blood as Veigar. By the ten-minute mark, it was that main mid man again who went on a killing spree, putting FM ahead 6-3. ZiViZ eventually finished on a noteworthy 10/1/9 scoreline, with FM winning 20-12 on the half-hour mark. Tundra also performed well as Janna support, with 1/0/16. In game two, it was an almost identical, with FM winning 21-12, and ZiViZ leading the way as LeBlanc mid with a 10/4/1 scoreline.
Nice 2-0 for us in the @ESLUK Prem vs @ExertusLOL \o/ @fmeSports — JamiE Duthie (@Tundra_LoL) November 15, 2015
Team Infused vs Team Paria
This rescheduled match was a straight 2-0 victory for Infused. Interestingly, Infused's jungler Maxlore chose Graves to jungle with in game one, giving him a fast clear time and camp kiting ability.
Ten minutes in, Infused were 5-1 up and 4k gold ahead. By the 20-minute mark, they had won, with mid-laner Charlietea (Ekko) going 8/0/8 and ADC POILK (Lucian) going 9/1/4.
Game two was a similar affair, with Infused eventually winning 28-11 in the same time period. Infused's jungler had a score of 13/3/7 in the end, showing why Maxlore is one to watch in the UK scene.
NUEL vs Team Paria
Following their first win of the season last week (including a tasty Pentakill from ADC Droolz), the National University Esports League saw their match this weekend abandoned, as Paria was unable to field a full roster at the time. However, they have the chance to reschedule this best-of-three.
Terra Cotta Army vs exceL eSports
Unfortunately TCA vs exceL was defaulted by exceL, who withdrew from the ESL UK Premiership after some "roster issues, meaning TCA automatically won the match.
In fact, all of exceL's games they've played this season will be considered a loss to exceL, and a win to their opponents. This means every other team is 1-0 up over exceL on the ESL UK scoreboard.
ESL UK Premiership standings (as of November 15th)
Team Infused – 18 points (six matches)
Choke Gaming – 15 points (six matches)
FM-eSports – 15 points (six matches)
Exertus Esports – 12 points (six matches)
Terra Cotta Army – 6 points (seven matches)
NUEL – 3 points (six matches)
Team Paria – 3 points (seven matches)
exceL eSports – 0 points (withdrawn from Premiership)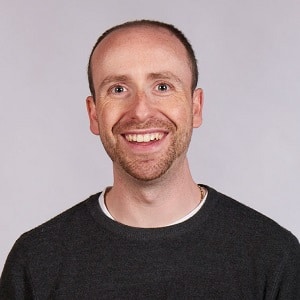 Dom is an award-winning writer who graduated from Bournemouth University with a 2:1 degree in Multi-Media Journalism in 2007.
As a long-time gamer having first picked up the NES controller in the late '80s, he has written for a range of publications including GamesTM, Nintendo Official Magazine, industry publication MCV as well as Riot Games and others. He worked as head of content for the British Esports Association up until February 2021, when he stepped back to work full-time on Esports News UK and as an esports consultant helping brands and businesses better understand the industry.