Korean favourites SKTelecom T1 wiped out Taiwan's AHQ e-Sports Club 3-0 during the second League of Legends quarter final in London.
AHQ fought with determination but great plays from MaRin, Bang and the rest of SKT were too much for AHQ.

Game 1 started evenly, with both sides even at 2-2 after 20 minutes.
SKT exerted their dominance shortly afterwards, going 7-4 up. An aggressive push bot looked like they'd surely secure at least one kill, but an incredible escape from Mountain saw them escape – and kill one of SKT's players in the process.
SKT came back into the game shortly, however, after the 30-minute mark they took a 10-5 lead with a nice teamfight near the baron, with ADC Bang taking an impressive 5/1/5 score.
The following minutes saw them wreck AHQ's base, pushing so hard to take the game.
In Game 2, SKT got the first blood, but it was AHQ who pulled off a fantastic stealthy move in the bottom lane. AN, Albis and Mountain hid in the top of their bush near their tower. SKT's Bang sent in a sentinel as Kalista to check if they were in the bush, but it appeared in the bottom half, missing the top. SKT moved into the bush, thinking it was clear, but AHQ pulled off a surprise attack, much to the delight of the audience.
It's SKT 3, AHQ 2 at the 13-minute mark.
Some further decent teamplay by SKT saw them pick up another three kills by the 20-minute mark, and another three by the 22-minute mark. AND another three after 23-minutes, putting them ahead at 12-3. At this point it looked like SKT would take the second game of the day.
On the 27-minute mark, SKT took the charge to win game two. It seemed inevitable – AHQ were playing very passive, while SKT never really took their foot off the gas.
Coming as no surprise, game 3 started off in a similar fashion, with SKT going 2-0 up at the six-minute mark. However, AHQ's Westdoor pulled off a seriously ambitious play against Faker under Faker's own mid tower, getting away with a smidgen of health remaining. 2-1.
SKT showed just how they could tower dive around the ten-minute mark, however, taking a kill bot, and another one top shortly afterwards.
SKT were 5-1 up at the 13-minute mark, after taking the first dragon.
AHQ pulled it back to 5-3 with two quick kills, as Westdoor targeted Faker yet again. AND again on the 18-minute mark to make it 5-4. We're thinking Westdoor must have something against the demon king.
At that point, it looked like AHQ's only way back into the match would be through Westdoor carrying them.
Around the 24-minute mark, the score was 8-5 to SKT following a nice kill from MaRin bot.
A big team-fight mid saw SKT go 12-7 up, and at this point it looked like they would soon take the game.
However, what happened next was rather strange. AHQ pulled off an aggressive teamfight mid, taking three kills! Making it 12-10 to SKT. Could they come back into the match?
At 35 minutes, the match became much more even, with AHQ's gold at 55.1k to SKT's 56.2k, and AHQ with three towers and three dragons to SKT's four towers and one dragon.
The score remained 12-10 until the 41st minute, when MaRin made a misplay to teleport bot, but got killed by AHQ under their tower, making it 12-11 to SKT.
But one baron teamfight later and SKT went 16-11 up, before streaming forward mid to take the game – and the match.
Image source: Riot Flickr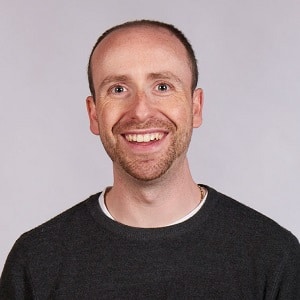 Dom is an award-winning writer who graduated from Bournemouth University with a 2:1 degree in Multi-Media Journalism in 2007.
As a long-time gamer having first picked up the NES controller in the late '80s, he has written for a range of publications including GamesTM, Nintendo Official Magazine, industry publication MCV as well as Riot Games and others. He worked as head of content for the British Esports Association up until February 2021, when he stepped back to work full-time on Esports News UK and as an esports consultant helping brands and businesses better understand the industry.