There will be no League of Legends UK Premiership games throughout October, as ESL UK will take the time out to move its studio to a "much larger dedicated building" and make some "exciting developments". Ooh-er, sounds very snazzy. No, we're not sure how we're going to cope without those matches either (we're going to have to take caster Munchables advice, who is looking rather fashionable in the picture above).
Speaking of matches, we were all tied up at Dreamhack London last weekend, so here's also a quick catch-up of the LoL games that happened on the weekend (including details of NUEL forfeiting a match).

Change in ESL UK LoL Premiership schedule
First things first, ESL UK has outlined its decision not to run any matches in October, what with other finals at MCM Comic Con London, and the League of Legends World Championship quarter finals also taking place in the UK within that month.
The ESL League Premiership will instead return in November, with two lots of matches now taking place each weekend – one on Saturday and one on Sunday. You can check out the full schedule in this post on the ESL UK website. It's not clear if a game is still going ahead this weekend (September 26th) but we've asked ESL and will update this article when we hear back.
ESL says it is also shutting shop in October after the success of the UK scene "led to internal approvals of expansion".
"This means we had no choice but pick out several weeks of downtime to move our studio to a much larger dedicated building (we don't want to say too much, as it'll ruin the surprise). But have no fear, we'll be back in November from our newly revamped studio space, bigger and better than ever before. We're going to be packing in two months of action into November to create our biggest month of League of Legends to date. Super weekends anyone?" said ESL UK in a statement.
Riot's John King confirmed that "their new studio is pretty snazzy".
ESL also said that viewership records have been broken during this Summer Season.
September 19th: NUEL's forfeit (League of Legends ESL Premiership)
So here's a quick recap on what happened last weekend.
Firstly, the 2pm match between Team Infused and NUEL was abandoned, after two NUEL players left the team before the match, forcing NUEL to forfeit. This meant Infused automatically won the game, putting them level with Choke and FM at the top of the table, with 9 points each after 3 games.
Trashclub Billy left, according to eSports Central, and Dynasty left earlier in the month – we've reached out to NUEL to find out if the team will be reforming to play regular Premiership matches in November.
NUEL did put out this tweet a few days before the match, looking for mid-laners and junglers, but as Trashclub Billy was a top-laner, it's probably just NUEL looking for back-up players or more to add to its overall roster:
Midlaners & junglers, want to represent the best of NUEL against the top UK teams? Accept the challenge here: http://t.co/f9YmBZhH5u

— The NUEL (@theNUEL) September 16, 2015
We heard of Dynasty leaving a few weeks back after NUEL Tweeted saying it was looking for a new mid-laner:
@Dom_Sacco @_Groshh_ that's right, though he's a talented player so we're sure it won't be long before you see him again! We wish him well — The NUEL (@theNUEL) September 10, 2015
It's a shame as both players showed promise, with Dynasty playing very well as Lux in the Premiership a few weeks back, in NUEL's match against Exertus.
Hopefully teams will have a decent amount of subs in the future to avoid disappointing the UK fans. (God knows what I'd do if Arsenal weren't able to play one week due to a lack of players)!
September 19th: Exertus Esports vs exceL eSports match result (League of Legends ESL Premiership group stage round 3/week 6)
The 4pm match went ahead as usual, with Exertus picking up a 2-1 victory over exceL, putting them level on points with Choke, FM and Team Infused at the top of the table (9 points each after 3 games).
In the first game, Exertus blew exceL away with a 21-2 drubbing, causing exceL to surrender at 20. Flaxxishhh and Brixton led the way with 8/1/7 and 7/0/7 scores respectively, as Fiora and Ahri.
exceL fought back very well indeed in game two to beat Exertus 26-13 in a tense 40-minute match. xL Ped arguably was the stand-out summoner here as my firm favourite Anivia, with a score of 10/2/4.
But it was Exertus who took all three points, winning 18-3 in the third game, with impressive respective scores of 6/0/9, 6/0/9 and 0/0/15 from Flaxxishhh (Darius), SubtomiK (Sivir) and Wizz (Thresh).
The current standings are as follows:
Hide our ads and become a premium reader to support ENUK today from just £1 per month!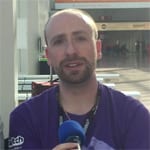 Dom is an award-winning writer who graduated from Bournemouth University with a 2:1 degree in Multi-Media Journalism in 2007.
A keen League of Legends and World of Warcraft player, he has written for a range of publications including GamesTM, Nintendo Official Magazine, industry publication MCV as well as Riot Games and others. He works as full-time content director for the British Esports Association and runs ENUK in his spare time.