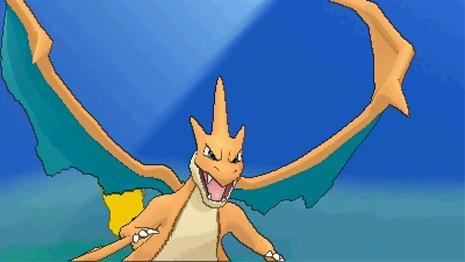 When I first got Pokémon Y, I was disappointed to learn that I couldn't Mega Evolve my Charizard into the Fire/Dragon hybrid Mega Charizard X.
X in my opinion looks much better in black and blue than the standard Charizard orange, plus he's a dragon type. But come the end of the game, and testing out Mega Charizard X on a friend's game, I've discovered why I prefer Mega Charizard Y.

There are two main reasons, and when combined, they make Mega Charizard Y a bit of a beast.
Firstly, by mega evolving Charizard in Y, he passively gains the Drought ability which causes intense sunlight ("The sunlight turned harsh!").
This does several things. It increases the power of fire moves by 50 per cent and prevents Charizard from becoming frozen, among others. Combined with the fact that Mega Charizard Y has a boost to special attack (rather than Mega Charizard X's boost to physical attack), it also means moves like Flamethrower and Fire Blast dish out a ton of extra damage.
Intense sunlight also reduces the accuracy of Thunder, giving Charizard a better chance of not being hit by this attack which he is weak to.
However, the real kicker is in teaching Charizard the Solar Beam move. This can be found on route 21 as explained in this video:

Now, Solar Beam usually takes two turns – one to power it up and one to unleash it. But combined with Mega Charizard Y's Drought ability, it casts straight away, so it doesn't need two turns to use it.
As a special attack with 120 power, 100% accuracy and 10PP, it's an incredibly powerful move. Not only that, but it's a grass type attack, meaning it is super effective against rock and water – two of the main types that Charizard is weak to. This gives Charizard a great defence against those types.
Finally, I taught my Charizard Dragon Claw and Fly, as well as his usual Flamethrower move, to balance him out as seen below:


Now I'm by no means a competitive Pokémon player, far from it, but I found the above skills very effective in the single-player campaign especially towards the end of the game.
The below video will show you where to find Dragon Claw: (and as for Fly, you will find that around the time you beat the fourth gym)

Do you agree with my views? How do you play Charizard?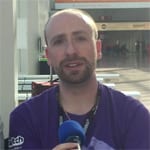 Dom is an award-winning writer who graduated from Bournemouth University with a 2:1 degree in Multi-Media Journalism in 2007.
A keen League of Legends and World of Warcraft player, he has written for a range of publications including GamesTM, Nintendo Official Magazine, industry publication MCV as well as Riot Games and others. He works as full-time content director for the British Esports Association and runs ENUK in his spare time.