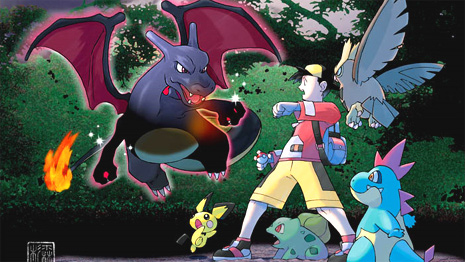 Shiny Pokémon are the rarest types of pocket monsters you can catch, and have become somewhat of a Holy Grail for fans and collectors of the series.
To celebrate the release of Pokémon X and Y, we explain how to catch one of these highly sought after shiny specimens. However, don't read on unless you have an extraordinary level of patience and bags of free time.

We reached out to Nintendo for any information on how to grab a Shiny Pokémon in the new X and Y games, and although they declined to help, we've updated the below for you using various new sources of information.
How can you tell if a Pokémon is Shiny?
They are coloured differently to the standard Pokémon and are accompanied by a gleaming sparkle effect upon appearing.
For example, check out this Shiny Giratina from Pokémon Diamond and Pearl:
Here's a standard Giratina:


How to catch a Shiny Pokémon: The lucky way
We've got some good news and bad news for you. The good news is that Shiny Pokémon simply appear randomly from wild encounters in grass, caves, water and more. Legendary and starter Pokémon can also be shiny. They appear in all versions of Pokémon other than the first generation games (Red, Blue, Green and Yellow).
The bad news? The chances of seeing a Shiny Pokémon is roughly 1 in 8,192 (or 0.012207%).
If you're not that bothered about catching a Shiny Pokémon, just progress through the game as it was intended to be played. You never know, you may get lucky and come across one by chance.
How to catch a Shiny Pokémon: The hard way
If you really want a Shiny Pokémon, find the area where your Pokémon appears and grind. If you have the patience of the world's slowest tortoise, you will eventually catch one. Good luck.
There's also the soft reset method. If you want a Shiny Pokémon that is a one-off character in the game, such as a starter Pokémon or legendary, find the area where the Pokémon appears. Save the game. Now walk until the Pokémon appears or talk to the relevant character to summon it. If it's not shiny, soft reset the DS by pressing and holding L+R+Start+Select. Try again. Rinse and repeat.
How to catch a Shiny Pokémon: The Masuda method

The director of Pokémon developer Game Freak, Junichi Masuda, originally revealed this technique of increasing the chances of obtaining a Shiny Pokémon.
Simply trade a Pokémon with someone who owns a copy of the game from a different region (such as Japan, America or Europe). For example, if you own the UK version and your trading partner owns the US or Japanese version.
Next, mate their Pokémon with one of your own. From the egg that is produced, there is a 1 in 2,048 chance that it will be a Shiny Pokémon (some reports say it's actually around 1 in 1,365.3). Yes, we know, those odds still suck.
It's a good idea to use the Global Trade System in-game to find a Ditto (these can also be caught in the Pokémon Village towards the end of X/Y), which will make it easier to breed the Pokémon of your choice. Simply drop the Ditto and the Pokémon you want a shiny version of into the daycare centre (located on route 7). After travelling for a while, the guy outside the daycare centre will give you an egg. After biking around some more, it will hatch. Just remember you need a male and female Pokémon to get an egg!
How to catch a Shiny Pokémon: The expert way (chaining)
There is a Pokéradar you can unlock later in the game (you get this in Sycamore's Lab, 2F, from the scientist to the right after beating the Elite Four). This allows you to track monsters before they appear to help you catch the one you want.
By chaining together kills of the same Pokémon over and over again, the chances of a Shiny Pokémon appearing increases. After a chain of 40 kills, the odds stand at around 1 in 200 (or 0.5%). Note: Do not use your skates for this method, walk around as usual.
Again, you'll need bags of patience for this method, but in the right hands it can reap rewards.
For more in-depth info, check out this chaining tutorial and the below video guide which explains how to find Shiny Pokémon this way:

You can also chain fishing to find a Shiny Water Pokémon.
How to catch a Shiny Pokémon: The easy way
If at first you don't succeed, try and try again cheat. At Leet we don't usually recommend cheating in video games, as it can spoil the reward of achieving something decently. But at the same time, it's a 1 in 8,000 chance of catching a Shiny Pokémon. Go figure.
If you really must have a Shiny Pokémon and don't have the time or patience to catch one, then there's always the Action Replay cheat codes. First you'll need to buy an Action Replay cartridge, then head on over to Ehow.co.uk's Shiny Pokémon Action Replay cheat guide.
However, there are no codes for Pokémon X and Y at the time of writing.
General tips
Always carry plenty of Pokéballs. You never know when you'll come across a Shiny Pokémon.
Carry lots of Super Repels and berries that restore your PP
Find out where the Shiny Pokémon you want appears. Grind in an area with a high appearance rate to maximise your chances.
There are no other tricks or cheats to get shiny Pokemon (excluding the Action Replay method). If you've heard that if you fly to Celadon City 500 times and push the truck off of the old man, you will get a Shiny Pokémon, don't believe it.
For more advice, check out this guide on Kotaku.
There's another good video guide here:

Share your Shiny Pokémon
We're a fan of Pokémon here at Leet and want to know if you've caught a Shiny Pokémon. Please post a description or image of your Shiny Pokémon in the comments box below, or share your tips on how you caught it.
And if you haven't already, check out our top five Cool Pokémon.
Image courtesy of Ken Sugimori, copyright 2001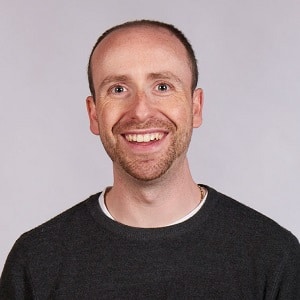 Dom is an award-winning writer who graduated from Bournemouth University with a 2:1 degree in Multi-Media Journalism in 2007.
As a long-time gamer having first picked up the NES controller in the late '80s, he has written for a range of publications including GamesTM, Nintendo Official Magazine, industry publication MCV as well as Riot Games and others. He worked as head of content for the British Esports Association up until February 2021, when he stepped back to work full-time on Esports News UK and as an esports consultant helping brands and businesses better understand the industry.