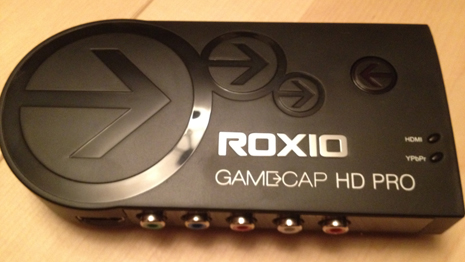 This is archived content, originally posted in 2012
Whether it's a speed run, kill streak or video walkthrough – game capture devices allow you to record stand-out video game moments and share them online.
We test out Roxio's latest Game Capture HD Pro and look at how it stands up compared to other game capture accessories for Xbox 360 and PS3.

Product: Roxio Game Capture HD Pro
Platform: Xbox 360, PS3
Producer: Roxio
Release Date: Out now
Price: £129.99 (although it's currently on Amazon for £111.60)
Reviewer: Dom Sacco
With the rise of YouTube and high-speed internet, there's never been a better time to show off your video game skills to the world. And thanks to Roxio's Game Capture HD Pro, recording in-game footage on your Xbox 360 or PS3 has never been easier.
There's no power supply required – as the Game Capture runs off of the PC's power via USB – nor are there bundles of unnecessary wires included. Straight out of the box you've got your USB cable, PC software installation disc and the Game Capture itself – making it very easy to get set up and raring to go.
You connect your console's component or HDMI cable to the front of the unit (above), then plug another set of cables from the back of the device (below) into your TV. The USB input at the bottom-left links connects your PC.

Once everything is plugged in and your PC is switched on, you'll notice the arrow facing left on the front of the Game Capture HD Pro will light up purple. It's a nice touch and lets you know when the device is powered up and ready to go.


Unfortunately, unlike rival devices, that second set of component cables is not included with the Game Capture, and annoyingly you can't use a HDMI input on your PS3. But look past these tiny niggles and you've got yourself a very reliable game recording unit.
How easy is it to record game footage?
Recording footage is easy. You simply load up the Roxio software and click 'Capture'. This brings up the following screen, where you can modify settings before recording your game footage:
(click image to expand)

From here you can change the source, input, capture length, 'Save To' folder destination, as well as view the amount of recording space and time remaining on your PC. You can also view a video preview on the right-hand side.
Recent captures are displayed at the bottom, which you can view again by double-clicking. There's even the option to upload your game footage instantly as a live stream on Justin.TV.
Under the Tools > Options section, you can make other changes such as the bitrate, hotkeys for starting and stopping recording, and access live stream options.
There's also a slider which lets you choose the quality of the recording (and it's corresponding file size). For examples of files sizes, we recorded 30 seconds to 1 minute of similar Skyrim game footage on the Xbox 360: one recorded with the slider all the way to the left (low quality), one with it in the middle (medium quality) and one with it all the way to the right (high quality). We then saved all three files down as 720 Windows Media Player 9 files.
We've embedded the three Windows Media Video 9 1280×720 VBR videos for you here:
720 low quality footage (15.5MB file size)

720 medium quality footage (39.7MB file size)

720 high quality footage (101MB fize size)

We have to say the videos aren't as colourful or bright as they could be by default. Videos have a slightly dimmer tone to them compared to other capture devices like  the Hauppauge HD PVR. You can change the contrast, brightness and saturation using the editing software, but it's not easy to get the perfect picture manually. It's also not as smooth as it could be for darker videos like the ones we've recorded.
But compared to the standard Roxio Game Capture, having HD as standard is a very welcome addition:
1080i high quality footage (136MB file size)

As you can see, recording and exporting a file in 1080 HD resolution shows a clear difference in quality. So with a price tag of just over £100, the Game Capture HD is a recommended purchase, especially when you compare it to the £70 non-HD Game Capture also from Roxio.
If you're recording a longer video, such as one over 10 minutes in length, then the file size of a high quality HD recording may be too large for you. Why not move the quality slider down to a medium level setting? There's not much of a difference at 1080, and your file size will be around four or five times smaller.
What's the editing software like?
This is arguably the Game Capture HD's strongest asset. There's no need to fork out hundreds of pounds on professional video software when all you need is right here in Roxio VideoWave.
Simply load up the Roxio software using the accompanied PC disc and click 'Edit & Share'. From there you can continue editing a previous video or customise a new one. If you're doing the latter, you get to choose whether to edit it in normal ratio (4:3) or widescreen (16:9) – the latter is ideal for HD of course.
From the main VideoWave screen you're presented with a deluge of options and features:
(click image to enlarge)

You can add various video effects, text effects, overlays, photos, and easy split up and delete sections of footage you don't want.
It's also simple to add narration to your video by clicking the microphone button. You can export your footage as a PAL or NTSC video, or both. And you can save your video as a number of different file types, from iPhone/iPad videos to AVC, AVI, Blu-ray and Windows Media files. We recommend exporting your video as a Windows Media Video 9 1920×1080 VBR for the optimum settings. You can even choose 'save as original' if you want a high-quality video.
There are tons of other more complex options we won't go into here, but you can find out more about them online and in videos from Roxio themselves (like this one below):

One nice touch when you're exporting a video is a sped-up footage preview is shown while you wait, so you can get an idea as to what the finished video will look like.
Uploading a video to YouTube or Facebook using the editing software can be a little sporadic. We tried to upload a four-minute video of Dishonored and it got stuck on a spinning loading wheel of death. But that's a criticism of all game capture devices, if anything. As a rule we recommend you save the video to your hard drive first, then upload it using the website you want to host it, like YouTube or Facebook. It's quicker and safer should something go wrong.
Overall we had no problems with the Game Capture HD Pro, and we've been using it for over one month to record gameplay videos. It's a brilliant device and one we highly recommend.


Verdict
For just over £100 the Game Capture is great value for money for gamers who want a serious footage capture device for their consoles. It captures HD well enough and the editing software provides you with all the tools you need to make some top quality online gameplay videos.
8/10
Pros: Small, quick and easy to set up, excellent recording software for the money
Cons: Doesn't come with component cables, recorded footage could be a little smoother and brighter by default

For more information visit the Roxio Game Capture website.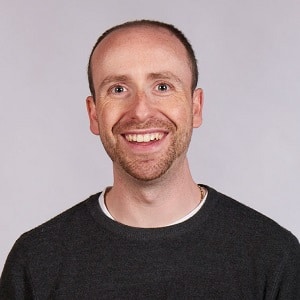 Dom is an award-winning writer who graduated from Bournemouth University with a 2:1 degree in Multi-Media Journalism in 2007.
As a long-time gamer having first picked up the NES controller in the late '80s, he has written for a range of publications including GamesTM, Nintendo Official Magazine, industry publication MCV as well as Riot Games and others. He worked as head of content for the British Esports Association up until February 2021, when he stepped back to work full-time on Esports News UK and as an esports consultant helping brands and businesses better understand the industry.