FIFA 12 is out now and if you're finding it tricky to get to grips with the game's new defensive and tackling system, you're not alone. But you have come to the right guide.
We explain how to tackle, position yourself and defend effectively in FIFA 12, so the embarrassment of losing 8-2 to Manchester United will never be felt again (in-game at least).

Closing down space
One thing you'll notice that's different in FIFA 12 compared to FIFA 11 is the amount of time it takes to close down your opponents. Simply running towards an attacker will take longer and it'll also cause them to become more aggressive by using skills and running away from you.
Take your time off the ball, slow it down and hold down the back-left shoulder button to 'jockey' your opponent to cut off their progress. This is especially handy when they're attacking down the wing. Move towards them slowly until there's a metre or so between you both. They will often turn back or pass to another player. Block their path and they'll have nowhere to go.
Tackling
You can no longer hammer or hold the tackle button to successfully defend in FIFA 12. Don't just dive in the minute an opponent with the ball gets near you – anticipate their movements and wait for the opportune moment to stick a foot out. You'll really only have one or two chances so make it count. Muck up and they'll take the ball around you and leave you feeling like an unfit Sunday League plonker.
Be careful too – you don't want to make a haphazard tackle that brings down a player. It's a lot easier to give away penalties in FIFA 12.
If you're not opposite another player face-to-face but are side-on or slightly behind them, you can tap the tackle button lightly to put pressure on them. We believe the correct term is shirt-pulling. Do it discreetly and you'll shove them off the ball. Do it too little and they won't be affected, do it too much and you'll give away a tackle. Practice makes perfect with this one.
Zoning
Holding the front-right shoulder button will command a computer-controlled player on your team to run to the opposition's man who has the ball. Unlike FIFA 11, in FIFA 12 he will rarely stick out a foot himself to win the ball. Instead, you can hold the shoulder button to close down space on the player with the ball, while controlling your man with the left stick to either man-mark another player or cover vital space.
One useful technique is to use the front-right shoulder button to force one player close to the ball, then use the front-left shoulder button to quickly take control of him, before immediately hitting tackle to attempt to win the ball. Tactical Defending at its best.
Be careful of moving a player in defense too far from his defensive line. The computer will exploit this and will likely play a through ball into the space you've just created.
FIFA 12 Tackling Tutorial Video
Check out this useful tackling video guide:

Thinking ahead
One decent tactic is to focus on where the player is going to kick the ball next, rather than the player himself. Don't just rush towards whoever has the ball. Stop and think – where will they play it to next? You can hold the front-right shoulder button to bring a computer character to him, while you move another player to wherever you think the ball will played. This is good way of making an interception.
Sometimes if you hold down the right shoulder button it will push an opponent right back deep into his half. If he has no-one in space to pass to, he may occasionally boot the ball out of play and you'll get a throw in deep in the opponent's half.
Slide tackles
Thanks to FIFA 12's Precision Dribbling system, your opponents will use skills a lot more and control the ball in a variety of directions, making sliding tackles harder than before.
These are best used when an opponent is running fast in a straight line and knocks the ball some distance ahead of them, or when there isn't enough time to get close for a safer tackle. If you're parallel to a player who has the ball, slide slightly in front of him and turn into him – with any luck you'll slide across him and take the ball with you or knock it out of play Again, anticipate the player and make your tackle count.
If all else fails…
Well and truly stuck? Why not switch on the Legacy Defending mode in FIFA 12's system settings to go back to how tackling was in FIFA 11. You can also try switching the camera angle back to Tele to make it slightly easier to anticipate  runs and close down defenders.
But beware – you won't be able to use the Legacy mode online so it is worth getting used to the new system in the long run.
FIFA 12: Your tackling tips
Have you got FIFA 12? Are you good at tackling? You can share your tips in the comments box below.
This guide was brought to you by upcoming Arsenal star Dominic Sacco
More Leet  FIFA 12 tips and tricks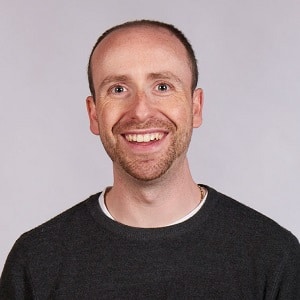 Dom is an award-winning writer who graduated from Bournemouth University with a 2:1 degree in Multi-Media Journalism in 2007.
As a long-time gamer having first picked up the NES controller in the late '80s, he has written for a range of publications including GamesTM, Nintendo Official Magazine, industry publication MCV as well as Riot Games and others. He worked as head of content for the British Esports Association up until February 2021, when he stepped back to work full-time on Esports News UK and as an esports consultant helping brands and businesses better understand the industry.