Razer has created some of the best high-end gaming accessories in recent years, and Leet and MCV writer Dom Sacco had the chance to sit down with its CEO Min-Liang Tan.
We chat about upcoming accessories such as the official Star Wars: The Old Republic gear, the success of the Razer Onza Xbox 360 Tournament controller and other future plans.

With the growth of console gaming, are you planning to design more products in the future for Xbox 360 and PS3, such as the Onza?
After having so much success with the Razer Onza Controller and the Razer Chimaera Headset for the Xbox 360, we are certainly looking into such opportunities but cannot reveal any plans as yet.
How do you meet the needs of everyday gamers as well as competitive players?
All our products are designed for gamers who want that competitive edge. We believe it is always better to aim for the most demanding players in order to create an excellent gaming product. In that manner, we ensure that we meet the needs of all gamers at the same time.
Following your Portal 2-compatible motion accessory Razer Hydra, can we expect more motion peripherals from Razer in the future?
We have shown the Razer Hydra to gamers around the world and the response has been good so far. This motion sensing system is very intuitive and very game immersive. The learning curve for the Hydra is fairly short and the motion-sensing tutorial levels included with the Portal 2 DLC really helps gamers along. We have pretty much broken the first barrier by establishing the Hydra as the first motion-sensing controller for PC, we're definitely looking into further developments into this area.
Tell us about the new Razer Mouse Bungee. Why update it?
The Mouse Bungee was a very handy gaming accessory 15 years ago and still is. Many gaming mice are still wired for many reasons including increased response time. This is where the Razer Mouse Bungee comes into play. It simply provides you with an unhindered mouse movement for the quickest mouse swipes one could possibly perform.
What do you consider when designing a new Razer product? What kind of research do you put into its production?
Ideas for new Razer products are born out of the valuable feedback from both Team Razer's pro gamers and gamers around the globe. They are carefully taken into consideration and prototypes are constantly reworked, redesigned and even rejected until a product is considered perfect. We have been known to go through hundreds of variants before arriving at the final outcome because every single aspect of a product is scrutinized down to the last detail.
What else are you working on at the moment?
We are always working on quite a number of projects in various product categories. The Razer Switchblade Concept is definitely one of the more exciting ones that we are working on and everyone is talking about it. We are glad to work very closely with Intel as this mobile gaming device will revolutionize the world of mobile PC gaming. With a multi-touch seven-inch screen, an adaptive tactile keyboard and the very powerful Intel Oak Trail Atom Processor Platform, it will give gamers the full desktop experience in a netbook-sized solution.
How important are licensed accessories to Razer such as The Old Republic items?

Licensed gaming products are always a great opportunity for both license partners. For Razer, these special line-ups of gaming hardware are designed to offer gamers an unrivalled advantage in the game thanks to the synergy between the game and the peripherals and this was the case when we started creating the Star Wars: The Old Republic gaming peripherals. All of their features will let you feel the game as it's meant to be. The biggest and at the same time most intriguing challenge always is to make the peripherals a real extension of the game.
What other plans do you have for the future?

We have great plans for 2012. Razer is still growing at an incredible speed. We now have over 300 employees worldwide and are looking to double that figure in the next year. Our product portfolio is also growing exponentially. The product announcements will come when the time is right. Next year will be a phenomenal year for Razer and its fans.
Interview originally published on MCV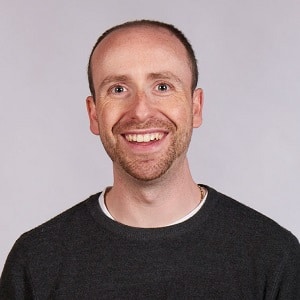 Dom is an award-winning writer who graduated from Bournemouth University with a 2:1 degree in Multi-Media Journalism in 2007.
As a long-time gamer having first picked up the NES controller in the late '80s, he has written for a range of publications including GamesTM, Nintendo Official Magazine, industry publication MCV as well as Riot Games and others. He worked as head of content for the British Esports Association up until February 2021, when he stepped back to work full-time on Esports News UK and as an esports consultant helping brands and businesses better understand the industry.