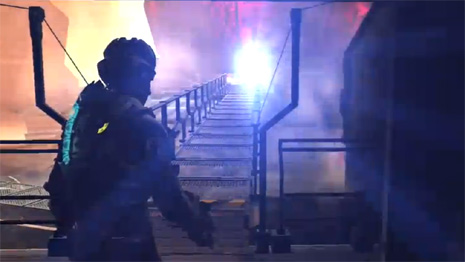 If you're having trouble defeating the end boss in Dead Space 2, then look no further. We've got a bunch of tips and a video walkthrough to help you beat the game.
This guide is especially helpful to purists who prefer using the Plasma Cutter weapon. Note: Spoilers.

First of all, make sure you've got enough ammo and health. Stock up on Plasma Cutter rounds at the last shop in Chapter 10 along with around six or so medium health packs and any other ammo for guns you prefer.
When you get sucked up into the marker, get a feel for the environment. There are a number of rocks blocking your path but there are circular running routes you can take around the area which will come in handy for later.
Avoid getting close to Nicole. If she grabs you it's game over and you'll be punished with a grisly cut scene.
Keep a safe distance and fire a shot at her. Don't fire too many bullets at once – only one shot will register as a hit every two seconds or so. Once you've hit her a few times, she'll disappear and a yellow core will appear in the distance. Shoot it as quickly as possible with as many rounds as you can.
When the core closes, Nicole will reappear along with a dozen or so shadow-like Necromorph children, who can easily overwhelm you and stunlock you to death.
The trick is to keep moving. Find a set path around the rocks and run out of the enemies' reach. Every now and then, turn around quickly and aim. Avoid shooting the kids and go straight for Nicole instead. If you can't see her, be patient, repeat the process and try again. After four or five hits, the core will appear again. Shoot it as soon as it appears.
Be aware that Nicole will occasionally disappear and reappear again very close to you. Be careful not to run into her by accident as you'll have to re-load and try again.
Keep up the process outlined above and eventually you'll beat the game and the nightmare will be over (until Dead Space 3, of course).
You can view this video to get an idea of what you should be doing. The player in this clip does shoot the Necromorphs a little too much, rather than Nicole, but it's still helpful nonetheless:

What did you think of Dead Space 2? Was the ending better or more clearer than the ending to Dead Space 1?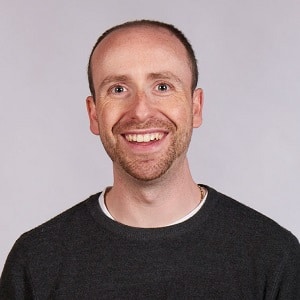 Dom is an award-winning writer who graduated from Bournemouth University with a 2:1 degree in Multi-Media Journalism in 2007.
As a long-time gamer having first picked up the NES controller in the late '80s, he has written for a range of publications including GamesTM, Nintendo Official Magazine, industry publication MCV as well as Riot Games and others. He worked as head of content for the British Esports Association up until February 2021, when he stepped back to work full-time on Esports News UK and as an esports consultant helping brands and businesses better understand the industry.