A new study has found that the UK is amongst the countries with gamers that have the most valuable collections on Steam.
Guide Strats discovered that the UK ranks third in the list of countries based on the cost of games amassed on PC game download platform Steam, with the average UK gamer's Steam library having a value of $3,895.
The Netherlands ranks first with $4,252, and Australia second with $3,977. This news also comes as Team UK lost The Caches IV Showmatch to Team Australia at IEM Sydney 2023 on the weekend.
Not only that, the UK also has the fourth biggest collection of PC games in the world, with gamers averaging 282 games (which they have spent 5,328 hours playing).
The Netherlands is on top here again, with an average 339 games per user, while Denmark has the highest average total hours played, with 6,581 hours per user on average.
Peru is the most positive country of gamers, with its Steam users recommending 93.58% of games reviewed. Slovakia is also helpful, commanding an average 5.36 upvotes per review.
Check out the full list of countries of gamers with the most valuable collections on Steam below:
Survey methodology for finding the most valuable collections on Steam
In the new study, conducted in August 2023, Guide Strats analysed half a million Steam accounts to paint a picture of the average gamer in 81 countries, based on hours of playtime, number of games, value of collections and helpful reviews.
In terms of the full methodology, Guide Strats said: "We began our analysis by retrieving over 2.9m reviews of the top 500 games on Steam by current players, then retrieved the country in which those 513,000 reviewers are based.
"Using the 'location' of a review, we were able to calculate the average number of times a review was upvoted as 'helpful' and the percentage of reviews that recommend a game in each country, giving us the most helpful/least helpful and harshest/nicest game reviewer countries.
"For the 62,000 users who disclosed their game collection, we calculated the average number of games owned by users from each country and the average total playtime (across all games) per account.
"Finally, we used current prices from Steamspy.com to calculate how much each user's library is worth in current prices. We could then calculate the cost of the average Steam user's collection in every country."
Related article: Competitive gamers make up 13.7% of the UK population, finds study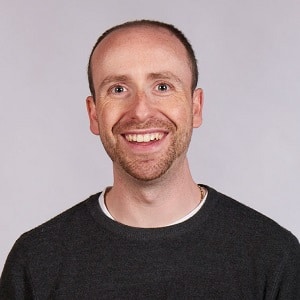 Dom is an award-winning writer and finalist of the Esports Journalist of the Year 2023 award. He graduated from Bournemouth University with a 2:1 degree in Multi-Media Journalism in 2007.
As a long-time gamer having first picked up the NES controller in the late '80s, he has written for a range of publications including GamesTM, Nintendo Official Magazine, industry publication MCV and others. He worked as head of content for the British Esports Federation up until February 2021, when he stepped back to work full-time on Esports News UK and offer esports consultancy and freelance services. Note: Dom still produces the British Esports newsletter on a freelance basis, so our coverage of British Esports is always kept simple – usually just covering the occasional press release – because of this conflict of interest.