The Grand Finals of the PUBG EMEA Championship take place from today (October 20th to 22nd 2023), with 16 of the region's top teams competing for a $100,000 prize pool, as well as a place at the PUBG Global Championship (PGC) in Bangkok in November 2023. Dom Sacco catches up with UK caster Rick 'Saga' Sharples to discuss key storylines and the UK players on show at the PEC Fall Grand Finals.
Hi Saga, thanks for talking to us! First of all, what are your initial thoughts on the PUBG EMEA Championship and key storylines we should look out for?
Rick 'Saga' Sharples: PEC: Fall is the fourth and final competitive event in the Europe/Middle East/Africa region which, in addition to the prize pool, offers the coveted PGC Points to successful teams – the metric of performance used to decide which teams represent the region at the PUBG Global Championship in Bangkok, Thailand this November.
With some top teams already securing their spot, and others falling short of safety with sporadic performances across the year, PEC: Fall is the final hurdle for teams looking for the opportunity to participate in PGC – but the guaranteed PGC slot for the PEC: Fall Champion means that wildcard teams cannot be underestimated.
Please tell us about yourself as a caster and your background – how did you get into esports and PUBG?
My first experience with casting came through the Salford University Esports Society, where we invited teams from the other Manchester universities to collaborate on local competitions.
I joined the broadcast team for NUEL's weekly broadcasts where I developed alongside other friends and aspiring talent – many of whom have gone on to be very successful in other titles.
My first real experience with competitive PUBG came around quite spontaneously. During the PUBG Nations Cup in 2019 I joined a watch party hosted by an Australian organisation, where I met with a caster by the name of Kopt. He invited me to join his broadcasts of OCE PUBG events, and a few 6am wake-up calls later, I found myself being offered the chance to work on official PUBG events – I have to thank Zenox and ElfishGuy for making that possible.
I have only been primarily working in EMEA for the past year, but it has been an incredible experience, and I am so grateful to have had the opportunity and to work with all the wonderful people who work so hard to make these events happen!
What are your thoughts on UK PUBG competitors at this tournament, who should we look out for?
The teams who dominated the Upper Bracket qualifiers for PEC: Fall both contain players from the UK: FaZe Clan has the Welsh veteran, Fexx, and FUT Esports brings the close quarters combat expertise of vard, as well as the sharp mind of their in-game leader, TeaBone.
Both teams looked incredibly strong across the play-ins qualification stages, and their recent history gives some clues as to why that might be the case. Together, Fexx, vard, and TeaBone made up three quarters of Team UK at the PUBG Nations Cup 2023, where they achieved a hard-fought second place finish behind host nation South Korea this September.
FUT Esports have already achieved qualification to PGC 2023, but FaZe Clan still have work to do to ensure their participation, and it will be very exciting to watch as they try to make it a reality.
What's your prediction for the teams that'll reach PGC 23 – and why?
Other than Twisted Minds and FUT Esports who are already guaranteed a position on stage at PGC, the PEC: Spring champions Howl Esports, and runners up Acend Club, are both in an excellent position, with minimal additional PGC Points required to feel confident that they will qualify to the Global Championship.
The failure of Exalt to qualify for the PEC: Fall Grand Finals leaves an open door for FaZe Clan, who should easily secure their position with a top six finish. Beyond this, things get a little more complicated – with two slots remaining to be claimed and five teams within around 100 points of one another, including last year's Global Champions, Navi (Natus Vincere), the competition will be fierce.
Previous EMEA champions Question Mark and Entropiq are both good bets to claim a slot, likely alongside Navi, following a recent roster change that seems to have rekindled their form. But the threat of a wildcard team winning a surprising title at PEC: Fall and seizing a slot for themselves is an ever-present concern for the teams in contention.
What are your general thoughts on the current state of PUBG esports?
PUBG Esports is in an extremely interesting place, and is in its most enjoyable-to-watch period in a long time. There have been adjustments made to the competitive rule system which aligns the esports events with the ranked in-game settings. This means the addition of a host of new weapons, utility and tactical equipment, and – most importantly – maps, which has shaken up the meta in a way we haven't seen since the original introduction of the competitive ruleset, or PUBG Super Settings.
Players are still working tirelessly to figure out the strategies, positions and tendencies that reap the most rewards on the new battlegrounds, and with new environmental hazards and the possibility of mortar bombardments from the opposition, the adrenaline-fueled tension on the battlegrounds is incredible to watch!
Is there anything else you'd like to add?
I'd like to thank everyone at PUBG and the production companies they work with for making the PUBG Esports community as excited as possible for the events put on display. B
Battle Royale is a difficult genre to coherently display, but in the hands of talented production and observers it makes for some of the most exhilarating and fun to watch gameplay there is to find.
Thank you to the Krafton team for having me for the past year, it has been an amazing experience to work with you both in and out of studios, and finally thank you to the PUBG Esports communities in OCE, Thailand and all of APAC for supporting me so much in the past few years.
PEC: Fall will be a phenomenal display of skill, and with the production team's expertise, it will make for an unmissable event, so be sure to tune in this weekend on the PUBG channels!
Follow Rick 'Saga' Sharples on Twitter here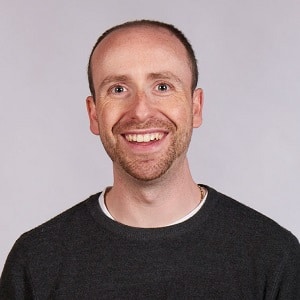 Dom is an award-winning writer and finalist of the Esports Journalist of the Year 2023 award. He graduated from Bournemouth University with a 2:1 degree in Multi-Media Journalism in 2007.
As a long-time gamer having first picked up the NES controller in the late '80s, he has written for a range of publications including GamesTM, Nintendo Official Magazine, industry publication MCV and others. He worked as head of content for the British Esports Federation up until February 2021, when he stepped back to work full-time on Esports News UK and offer esports consultancy and freelance services. Note: Dom still produces the British Esports newsletter on a freelance basis, so our coverage of British Esports is always kept simple – usually just covering the occasional press release – because of this conflict of interest.