Esports News UK Counter-Strike content powered by ENDX
GameSquare, the parent company of UK-founded agency Code Red Esports, has today announced it has acquired Faze Clan.
It's an all-stock transaction, with esports organisation Faze valued at just under $16m on the North American NASDAQ stock exchange at the time of the announcement earlier today.
Code Red Esports was launched by British former esports host Paul 'Redeye' Chaloner back in late 2016. It was later acquired by Canadian business Gamesquare in 2020, which is on the NASDAQ and the TSX Venture Exchange.
Combined, FaZe Clan and GameSquare generated annual revenue of approximately $13m and achieved a 26.3% gross margin in 2022. Management expects to realise over $18m in run-rate cost savings from the Faze Clan acquisition, supported by reduced duplicate corporate costs and other cost savings.
Upon completion of the transaction, current GameSquare shareholders will own approximately 55% of the combined company, while current Faze Clan shareholders will own around 45%.
Richard "FaZe Banks" Bengtson will be the CEO of Faze Clan, which will operate as a wholly owned subsidiary and independent division of GameSquare. Thomas "FaZe Temperrr" Oliveira will be Faze Clan President, while Yousef "FaZe Apex" Abdelfattah will be the COO of the organisation.
For the financial year ended December 31st 2022, Faze saw revenues of just over $70m and losses of $168.5m.
'Founders are focused on refreshing the FaZe Clan brand, re-engaging with its core fanbase and empowering individual FaZe Clan creators and their communities,' according to a press release.
In support of the merger agreement, GameSquare has secured a $10m commitment from Goff & Jones Lending Co, LLC, to purchase shares of GameSquare's common stock. In addition, GameSquare is to complete a private placement in public equity with accredited institutional investors to raise $10m through the sale of GameSquare common stock.
"The gaming community represents one of the largest and most engaged segments of the attention economy," stated Justin Kenna, CEO of GameSquare. "The acquisition of one of the biggest names in gaming serves as a perfect illustration of how we have built a powerful infrastructure with expansive scale that we can use to leverage the full spectrum of resources within the GameSquare ecosystem.
"We are also thrilled to welcome back the founders of FaZe Clan and their fans, one of the most deeply engaged communities born on the internet."
"I'm confident that with Tommy, Apex and me back in charge of the brand, FaZe Clan will get back to where it was in its peak years," stated Richard "FaZe Banks" Bengtson, who will take on the CEO role of Faze Clan after the transaction closes.
"We grew up on the internet and understand this brand better than anyone ever could. We are grateful to have found a partner in GameSquare who sees that value in us and can help execute our vision. We're going to produce first, talk later."
With GameSquare now owning both Faze Clan and Complexity, what does this mean for competitive integrity? Will the two org brands merge?
Gamesquare acquired fellow esports organisation Complexity Gaming in 2021. Now, having acquired Faze Clan, what does this mean for competitive integrity, given both Complexity and Faze field separate teams in multiple games?
Could we see a name merge between the two organisations, like Complexity-Limit have in World of Warcraft, which could lead to 'Complexity Faze', for example?
Will GameSquare close some teams, for example keeping Complexity's Counter-Strike team and closing Faze's?
One senior esports source told us they believe Faze could become the main lifestyle brand of GameSquare, while Complexity focuses entirely on the esports side.
This is all speculation of course, and we've reached out to a representative for comment. We'll update this article if we hear back.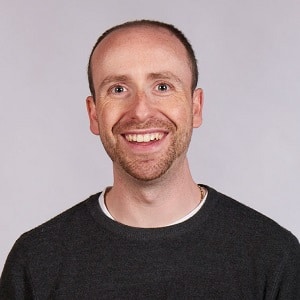 Dom is an award-winning writer and finalist of the Esports Journalist of the Year 2023 award. He graduated from Bournemouth University with a 2:1 degree in Multi-Media Journalism in 2007.
As a long-time gamer having first picked up the NES controller in the late '80s, he has written for a range of publications including GamesTM, Nintendo Official Magazine, industry publication MCV and others. He worked as head of content for the British Esports Federation up until February 2021, when he stepped back to work full-time on Esports News UK and offer esports consultancy and freelance services. Note: Dom still produces the British Esports newsletter on a freelance basis, so our coverage of British Esports is always kept simple – usually just covering the occasional press release – because of this conflict of interest.