British rapper Stormzy and sports brand Adidas have today launched the next chapter of the #Merky Football Careers (Merky FC) partnership.
With 56% of young black people aspiring to work in football/sport, yet only 6.7% of senior roles taken by the community, Merky FC aims to improve black representation in the industry.
The Merky FC national programme launched last year to 'enhance and protect diverse representation in football' and sport off the pitch, and it provided 15 people with roles within the industry. It's announced today this is more than tripling to 50 roles.
Adidas and Stormzy are bringing together a collective of allies – 25 leading brands, from
Manchester United and Arsenal, to Sky Sports, Guild Esports, Ladbible, EA and more – to form part of the careers programme kick-starting in January 2024.
Each placement will provide work opportunities spanning operations and community to creative and marketing, in a bid to change the game for black and black mixed heritage youth.
Merky FC has also published a new report that uncovers the barriers faced by young black people and how it's aiming to change things.
Developed through an expert team of behavioural scientist and data analysts, the research found 72% of people from black or mixed black heritage are more likely to apply for a Merky FC role if it's recommended by friend.
Using this insight in combination with existing data on representation in the football industry, application bias and job openings, plus the impact of adding Merky FC roles, the report models a projection of a 40% increase in black representation over five years.
Adidas and Stormzy understand that allyship alone cannot tackle the disparities within the industry, however by referring candidates, mentorship programmes and establishing role models, believe this can be replicated across the industry to help boost representation.
The news also comes as Twitch celebrates Black History Month 2023 throughout October.
Stormzy said:
"This requires a collective effort from the whole football community and it's the reason we published this report – we want to show how everyone can do their bit."
Tobi Ogundipe, founder of Diverse and a Merky FC partner, added: "As someone who has witnessed how the small acts of allyship can truly help to change the game, it's important that we all recognise the need for more programs that support this across the industry.
"Initiatives designed to increase diversity can truly unlock more opportunities for young people from marginalised communities, it's important that we all recognise the need for more programs like this to create lasting change for the next generation of future leaders."
Steve Marks, Senior Director Brand Communications at Adidas, said: "We're extremely proud to launch the next iteration of Merky FC with Stormzy. We commissioned this report to demonstrate the tangible power of allyship – in a model projecting how we together can boost representation by 40% over five years through a simple act of allyship.
"Since its inception our goal has been to not only cultivate new opportunities for young black people, but to inspire an industrywide movement to create a more diverse and representative world of football."
List of Merky FC partners and how to apply for roles with them
Adidas
Arsenal FC
EA
Football Co (Goal)
Fulham FC
Guild Esports
Hill & Knowlton Strategies
Homeground
IMG
ITV
Joe
KSS
Ladbible
Manchester United
Merky FC
Scottish FA
SI Games
Sky Sports
Soccerbible
Team Marketing
The Midnight Club
TransferRoom
Twelfth Man
Veo
Wasserman
Women in Football
Candidates can visit merkyfc.com to find out more and register their interest in the placements available from October 5th until October 19th 2023.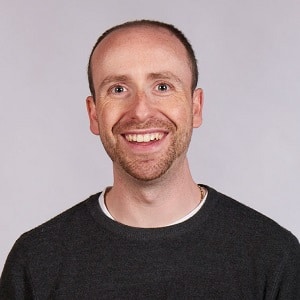 Dom is an award-winning writer and finalist of the Esports Journalist of the Year 2023 award. He graduated from Bournemouth University with a 2:1 degree in Multi-Media Journalism in 2007.
As a long-time gamer having first picked up the NES controller in the late '80s, he has written for a range of publications including GamesTM, Nintendo Official Magazine, industry publication MCV and others. He worked as head of content for the British Esports Federation up until February 2021, when he stepped back to work full-time on Esports News UK and offer esports consultancy and freelance services. Note: Dom still produces the British Esports newsletter on a freelance basis, so our coverage of British Esports is always kept simple – usually just covering the occasional press release – because of this conflict of interest.