Ad (you must be 18+ to trade shares on this platform, please trade responsibly)
UK-based fantasy esports trading platform ENDX – which lets users trade shares in Counter-Strike (CS) esports players – is offering $10 free plus match deposits of up to $100.
What is ENDX?
ENDX is a relatively new fantasy trading game where esports fans aged 18+ can buy, sell and collect virtual in-game 'shares' from their favourite esports players.
As a player does well in real life, demand for their shares may increase, and their price on the platform will rise or fall based on the total trader demand for them. And when you purchase new in-game shares, you're directly providing funds to the esports players and their teams.
The platform uses E$ coins as its in-game currency, redeemable 1:1 with the US dollar. Players can deposit money via a credit card or Bitcoin.
It is not a real stockmarket, and is not regulated as such. However, the maximum daily purchase of E$ Coins is currently set at E$250, and the lifetime deposit is set at E$1,500, to prevent market manipulation.
Sign up to ENDX and see more info here and join the ENDX Discord
Which teams and players are on ENDX?
A host of pro CS players are on the platform, from teams including Cloud9, Mouz, GamerLegion and more.
Players include coldzera, sh1ro, frozen and many others.
In terms of UK talent and orgs, there's the likes of Cypher, Thomas and more from teams such as Into the Breach and Endpoint.
You can search for players and orgs on the platform's website, as well as see currently trending players and more.
How Esports News UK readers can get E$10 free on ENDX, plus match deposits of up to $100
Esports News UK has partnered with the platform to give you some special offers.
Join the EsportsNewsUK clan and get E$10 free at endx.gg/c/EsportsNewsUK – a great starting point.
For even more, the platform is offering match deposits up to $100 for a limited time. That means if you deposit $100, you'll get E$200. But the cap for this offer is set at $100, so get it while you can.
Who should we buy shares in?
As part of Esports News UK's new partnership with ENDX, editor Dom Sacco will be diving into the world of trading CS player shares – but he needs your help!
Our knowledge is within UK esports, so should we stick to UK players and teams, or should we go global?
Which teams and player shares should we buy? Let us know by commenting on this tweet!
ENDX has given us $100 to get started, and we have the $10 from joining the Esports News UK clan, so we have $110 to play with.
Esports News UK is unable to withdraw money from the platform – this activity is purely for entertainment purposes and we are not profiting from trading.
Check back on the Esports News UK and Dom Sacco's X social platform soon to see how we got on.
Join the EsportsNewsUK clan on ENDX and get E$10 free – sign up now!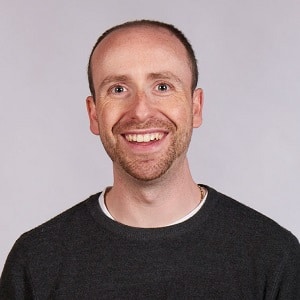 Dom is an award-winning writer and finalist of the Esports Journalist of the Year 2023 award. He graduated from Bournemouth University with a 2:1 degree in Multi-Media Journalism in 2007.
As a long-time gamer having first picked up the NES controller in the late '80s, he has written for a range of publications including GamesTM, Nintendo Official Magazine, industry publication MCV and others. He worked as head of content for the British Esports Federation up until February 2021, when he stepped back to work full-time on Esports News UK and offer esports consultancy and freelance services. Note: Dom still produces the British Esports newsletter on a freelance basis, so our coverage of British Esports is always kept simple – usually just covering the occasional press release – because of this conflict of interest.