There's been a host of developments in the Northern League of Legends Championship (NLC) over the past week, including two teams promoting to NLC Spring 2024.
Div 2 winners Venomcrest join Lundqvist Lightside in NLC Spring 2024 Div 1
The NLC 2024 Promotion tournament concluded last week, and UK esports organisation Venomcrest and Swedish org Lunqvist Lightside progressed to make it through to Division 1 NLC Spring 2024.
Lundqvist beat Div 2 Summer Season winners Venomcrest 3-1 in round one and UniQ 3-0 in round two to progress, while Venomcrest beat UniQ 3-2 to book their arrival in Division 1 next year.
The news comes a few weeks after fellow UK org Fourth Wall were forced to withdraw from NLC Division 1 Promotion/Relegation tournament.
Venomcrest said in the below post they were 'insanely proud' to hit their goal and move up to NLC Spring 2024 Division 1, while Lundqvist's French ADC Nitjit said he couldn't be more happy with his first competitive split.
The promotion tournament results mean that it looks like the Div 1 teams for NLC Spring 2024 will be DMG Esports, Nativz, Nord Esports, Ruddy Esports, Vanir, Verdant, Venomcrest and Lundqvist Lightside.
The news of course comes over a month after Irish org Nativz won the NLC 2023 Summer Playoffs.
UK org JLingz Esports to play in NLC Div 2 for 2024
Looking below Div 1, and it was footballer Jesse Lingard's UK esports organisation JLingz Esports (who formed two years ago) that made it to Div 2, along with Nordic roster Gran Turismo.
They beat the likes of Anima and Invulnerables Esports in the NLC 2nd Division 2024 Spring Promotion tournament last month.
2023 NLC Aurora Cup teams, format, dates and more announced, as tournament gets 'fearless' drafts
Last week, the 2023 Aurora Cup was announced, including key details such as those taking part.
The Aurora Cup, first introduced in 2022, allows teams from several NLC divisions to compete against one another in a knockout tournament.
The play-in stage starts this week (Monday September 25th 2023), with the groups confirmed as below:
After the play-ins will be the group stage (starting October 2nd), which is introducing a 'fearless' draft (like the one used in Iberian Cup), meaning once a specific champion has been picked by a team, that team cannot pick the same champion again throughout the rest of the series.
NLC organisers said: "We hope that this will help spice up the games and add a wider variety in picks throughout the tournament."
Then there will be the playoffs stage (from October 16th), with eight teams playing in a single-elimination bracket with best-of-five matches.
The 2023 Aurora Cup grand final will take place on November 8th.
Community streamers for the cup were also announced:
NLC Ladder System details revealed
Back in July 2023, it was announced that LoL National Leagues for the UK and Nordics would be returning, including the UK's UKEL and four others. NLC also dissolved Divisions 3 and 4.
If a team doesn't have a 3/5 majority of players from a specific region, it won't be possible to join a national league. However, the NLC Ladder is an option as it only requires three players from the NLC region as a whole.
Teams be able to compete with teams from other regions through the new NLC Regional Promotion Series (NLC RPS) that is accessed via a national league's Division 1, Division 2 and the NLC Ladder.
Now, the Autumn Split NLC ladder system has been created and is ready to be used.
Organisers Leagues.gg said: "For the Autumn Split, the ladder will open up to teams across the Nordics, and act as a second gateway into the first ever NLC RPS. Teams that are already competing in the respective national leagues are invited to join the ladder to play games on the side, and see who will end at the top by the end of the split.
"Players join the ladder as a team, and will be able to climb by playing other teams on the ladder throughout the split. Teams can join at any time during the duration of the split, and can play as frequently as they want."
The ladder starts on September 28th and ends on November 8th.
There are full details in the post below: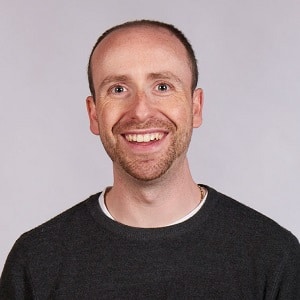 Dom is an award-winning writer and finalist of the Esports Journalist of the Year 2023 award. He graduated from Bournemouth University with a 2:1 degree in Multi-Media Journalism in 2007.
As a long-time gamer having first picked up the NES controller in the late '80s, he has written for a range of publications including GamesTM, Nintendo Official Magazine, industry publication MCV and others. He worked as head of content for the British Esports Federation up until February 2021, when he stepped back to work full-time on Esports News UK and offer esports consultancy and freelance services. Note: Dom still produces the British Esports newsletter on a freelance basis, so our coverage of British Esports is always kept simple – usually just covering the occasional press release – because of this conflict of interest.