The 2023 World Series of Warzone Global Finals concluded this weekend, with Team Biffle finishing as the overall World Series of Warzone London winners.
The team (pictured above), consisting of North American players Biffle, Shifty and Sage, took the $100,000 top place prize after a day of competitive Warzone action.
Team Biffle picked up 125 eliminations overall as World Series of Warzone London winners.
Biffle told interviewer Frankie Ward after the win: "It's a great feeling, I know I've finished third and second twice in the World Series, and now I've finally got the first place, so I'm super fucking hyped!"
Shifty added:
"I have so much confidence in these guys and myself. I said once the gears start clicking no other teams can keep up with us, and we showed that today."
Sage commented: "This team comes with a lot of confidence and trust. We have the best player in the game, and the best IGL in Shifty after two months of practice. I trusted them and that all it takes, this is by far one of the best teams I've played with."
The news comes a few weeks after BadBoy Beaman posted a video alleging Biffle cheats in Warzone. However, in a brief video posted after their win this weekend, Beaman congratulated them for playing well at LAN, but called out others including Wagnificent for finishing last, and said it was 'an absolute shambles' that he was allowed at the London event.
Regardless, the World Series of Warzone London winners finished ahead of fellow North American teams Hisoka (second, $80,000, featuring Skullface, Mayappo plus Hisoka) and Almond (third, $65,000, featuring Newbz, Almond and UK player Tommey).
Mexican side Team Deus Amira finished fourth with $50,000, with their roster as Castillo, Amir and zDark.
Europe could only do as good as finishing outside the top three in the tournament, with Team WarsZ receiving $36,000 and consisting of UK players KingAJ, Prodigy and WarsZ.
Skullface takes Solo Yolo first place after World Series of Warzone London winners trio announced
Skullface did incredibly well this weekend, after finishing second with Team Hisoka in the main tournament, then winning the separate Solo Yolo tournament.
He took home $100,000 for winning, and said it was awesome playing at his first LAN event, and that he was in shock after winning it.
There was some controversy over Sage allowing Skullface to beat him in the Gulag.
Skullface told interview Frankie Ward after the win: "I did go up to him and say you won the trios, let me win the Solo Yolo.
"When I dropped [onto the map] I didn't think this cheque would be in my hands, but it is now, and that's all I care about now!" Skullface continued.
"I had the high ground at the end so I tried to get them to fight, they started shooting each other and it worked out perfectly. I had the best teammates and we'll come back stronger than ever next year. Shoutout to my parents and teammates – let's go."
When asked by Frankie if anyone else will receive a slice of the $100,000 pie he won, Skullface replied: "I'm not sure if I can say this, but I'm definitely going to Amsterdam and I'm definitely visiting a place in Amsterdam!"
The London World Series of Warzone (WSOW) Global Final was first announced earlier this year.
Also, a World Series of Warzone WSOW Prime Gaming Designated Driver Pack and stream drops were announced a few days ago.
WSOW London viewership
Activision said this was the most successful Warzone esports event to date, as reported by CharlieIntel: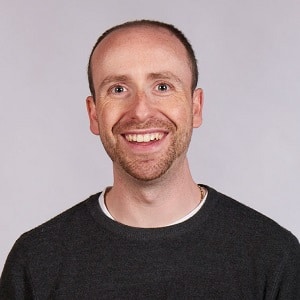 Dom is an award-winning writer and finalist of the Esports Journalist of the Year 2023 award. He graduated from Bournemouth University with a 2:1 degree in Multi-Media Journalism in 2007.
As a long-time gamer having first picked up the NES controller in the late '80s, he has written for a range of publications including GamesTM, Nintendo Official Magazine, industry publication MCV and others. He worked as head of content for the British Esports Federation up until February 2021, when he stepped back to work full-time on Esports News UK and offer esports consultancy and freelance services. Note: Dom still produces the British Esports newsletter on a freelance basis, so our coverage of British Esports is always kept simple – usually just covering the occasional press release – because of this conflict of interest.