The film ten years in the making offers plenty of thrills and spills, but doesn't get everything right, writes Dom Sacco in this Gran Turismo Movie review from a gamer's perspective
Whenever protagonist Jann Mardenborough (played by Archie Madekwe) is about to race in the Gran Turismo movie, he listens to Enya and Kenny G really loud on his headphones.
Call it a ritual, or just time to relax in that calm before the storm, these moments echo one of the main themes of the movie – and the game of the same name: escapism.
Why do we play video games? The same question can be asked about why we consume movies and books.
For recreation, for fun, but also to go to another place, outside of this one. To remove yourself from the present, just for a moment, and "sail away, sail away, sail away…" as Enya croons in Jann Mardenborough's tinny earphones.
To forget our troubles and challenges that real life throws our way. To enter a different state, perhaps one of euphoria, or wonder, or just losing yourself.
But this escape isn't just found in the pixels of a video game or on the pages of a book – it's also found on the track.
It's that feeling that Jann's mentor and former racer Jack Salter (excellently played by David Harbour) describes, when 'time slows down, and it feels like the cars are on rails'.
Jann also describes such a feeling when he first enters the GT Academy, a programme designed to find the fastest sim racing gamers in a bid to turn them into real life racing stars on the physical tarmac.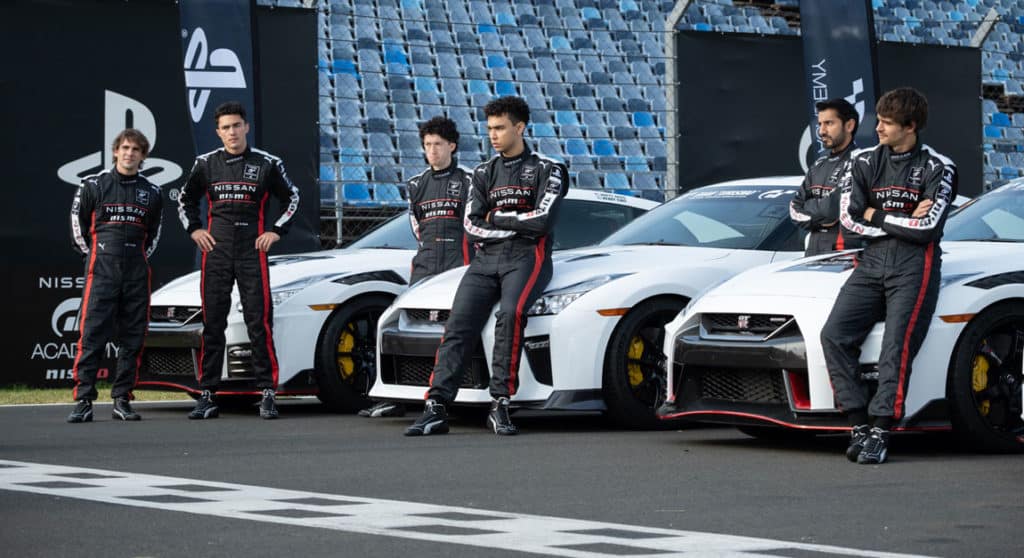 You might be asking: 'What load of drivel are you on about, reviewer? This is supposed to be a movie review.'
Well, my point is, Gran Turismo often shifts between fantasy and reality throughout its 2hr 15min runtime. From Jann playing the Gran Turismo game in his bedroom to racing hundreds of miles per hour on the track, the movie crosses over the two nicely, often adding virtual outlines to Jann's car or game setup.
Nods are made to the game, with Gran Turismo creator Kazunori Yamauchi making a delicious brief cameo, and Jann's numbered placing on the real track sitting above his car in a virtual visual effect.
It doesn't always work well – there's a scene involving a real-life getaway early on where the producers shoehorn in some awful 'achievement unlocked' style video game overlay bullshit, and I'm glad that doesn't happen again as it made me cringe away from the screen.
But for the most part, Gran Turismo is an exhilarating movie that manages to add in some twists, turns and emotional moments I wasn't expecting.
It's mainly full-on action, covering iconic races such as Le Mans and the Nürburgring, with just enough human elements to make you want Jann to succeed.
The relationship between Jann and his hard-to-please father (Djimon Hounsou) is explored well, though the same sadly can't really be said for his mother (Geri Horner – yes, the Spice Girl). The casting seemed off for me with a few characters, with Geri but also notably Danny Moore, the Nissan marketing exec based on Darren Cox (and played by Orlando Bloom).
Orlando didn't really fit the bill here, he didn't have much character and seemed to just gawk and pull faces for half the film, which is a shame given Darren Cox in real life is a charming chap with a lot of interesting stories (see our Gran Turismo Movie interview with GT Academy founder Darren Cox here).
Orlando Bloom should be left to Pirates of the Caribbean, The Three Muskateers and The Lord of the Rings movies and as far away from marketing executives and motor movies as possible.
Thankfully, David Harbour is on fine form here, playing a sort of 'last dance' role and stern mentor to Jann based on the earlier events in his life (in the film, that is). As a juxtaposition to Jann's Enya and Kenny G, David listens to Black Sabbath in his headphones when he's working in the garage, repairing cars (echoing the escapism vibes in his own way).
Anyway, as Darren Cox said to me in our pre-movie interview, the Gran Turismo movie 'has been Hollywooded'. It might be based on a true story, but there are many things it twists or gets wrong. But, I'm not sure most moviegoers who watch it will care about that.
At its heart, Gran Turismo is a story about a kid with a dream. A dream that not many believe in but himself.
It's about racing against himself as much as it is besting others, a one-in-a-million opportunity to prove the doubters wrong, and emerge a hero.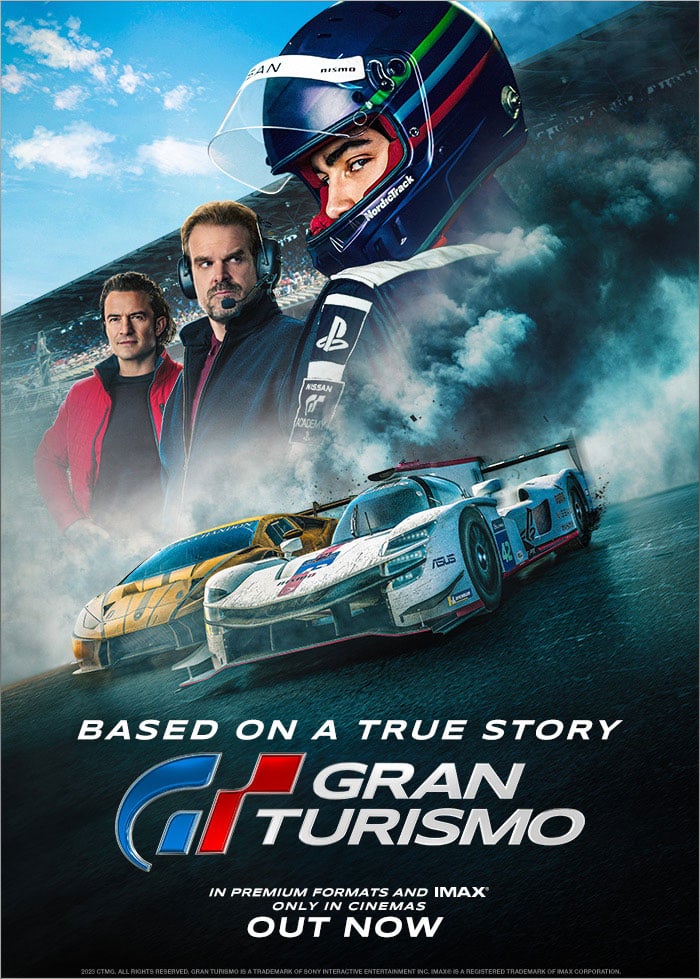 The Gran Turismo movie review that gets it all wrong
There's another Gran Turismo movie review or two out there from critics panning this, describing it as a glorified advert for the game. But they don't get it.
Sure, it makes me want to boot up Gran Turismo again and book a trackday, but what is esports doing if not telling a story and heightening your interest in a game?
The movie also paints a serious picture of the dangers of real life motorsport, and it also tells the story of perseverance through pain.
This is a story for gamers, racing fans and anyone who wants to feel the rush of adrenaline without having to think too much. And there's nothing wrong with that. Not every movie needs to be a Matrix.
This one's for the dreamers, for those of us out there who want to slow things down, escape – and sail away, sail away, sail away…
Gran Turismo Movie Review by Dom Sacco of Esports News UK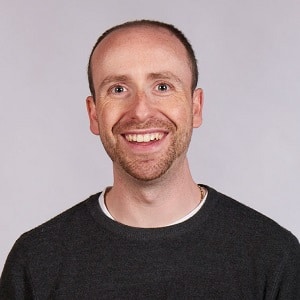 Dom is an award-winning writer and finalist of the Esports Journalist of the Year 2023 award. He graduated from Bournemouth University with a 2:1 degree in Multi-Media Journalism in 2007.
As a long-time gamer having first picked up the NES controller in the late '80s, he has written for a range of publications including GamesTM, Nintendo Official Magazine, industry publication MCV and others. He worked as head of content for the British Esports Federation up until February 2021, when he stepped back to work full-time on Esports News UK and offer esports consultancy and freelance services. Note: Dom still produces the British Esports newsletter on a freelance basis, so our coverage of British Esports is always kept simple – usually just covering the occasional press release – because of this conflict of interest.