Content sponsored by AGON by AOC
Our series of AGON ASKS interviews continue ahead of the UK's first major Fortnite LAN, Red Bull Contested, this Saturday. And this is our first in that series with a pro player: UK's Zachariah 'Pinq' Siddall of Tundra Esports.
"I've bever been to Scotland, this is my first time here. I was walking around earlier and it doesn't seem like there's much to do, but I could be wrong!" Pinq told Esports News UK.
"I think the format doesn't matter too much, because I'm pretty sure it's only towards the last four rounds [where eliminations will be worth double points], so you need to perform in those, but I'm just happy that it's solos and builds. We haven't had a lot of solos events in a while, it's been a lot of duos, no builds, so I'm happy it's solos and builds. I like all game modes but we haven't had this type in a while.
"The people we're playing against are the normal set lobby it's been for the last year or so, so I'm not really focused on anyone else. In terms of my expectations, maybe a top five I'd be happy with.
"I'd say there's a lot of UK players in Fortnite. There were more than there are now, but I think there's still a good few. But back in the day, there was a lot more.
"For me personally, I love metas with no mobility because I think it makes it more skilled, so if that's the case in the future, I'd be happy. But I don't really care what [Epic Games] do in the future, cos they don't really care for what we have to say, we just have to adapt."
Pinq also answered our fun quickfire round on Scotland in the video above, and told Esports News UK his monitor of choice is a 24-inch 360Hz monitor, with the brightness turned up a smidgen.
Pinq won Gamers8 last year and there's a qualifier for this year's event next week, however Pinq is already qualified for it given his win last year, so is treating it as practice.
You can see more players taking part in Red Bull Contested here.
AGON by AOC is Official Monitor Partner of Red Bull Contested
AGON by AOC is supporting Red Bull Contested as the Official Monitor Partner. The brand has also supported other events in the past like Red Bull Campus Clutch.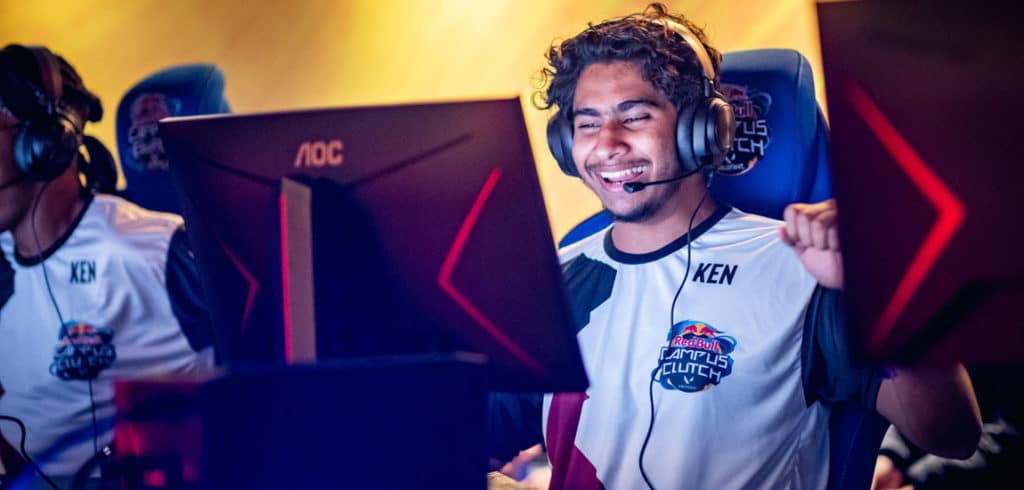 AGON by AOC – leading gaming monitor and IT accessories brand – recently announced its position as the world's number one gaming monitor brand, as declared by the IDC Quarterly Gaming Tracker report for Q4/2022.
AGON by AOC offers a comprehensive line-up of gaming monitors, which appeals to a wide range of gamers with its three sub-categories: AOC Gaming, AGON and AGON PRO.
At Red Bull Contested, players will be competing using the AGON AG254FG, a high-end 24.5-inch FHD 360Hz gaming monitor with a high refresh rate and short response time.
There's also the 25G3ZM, a 240Hz monitor with an affordable £189 price tag and more.
Esports News UK will be back with more Red Bull Contested content powered by AGON by AOC.
See more on the AGON by AOC website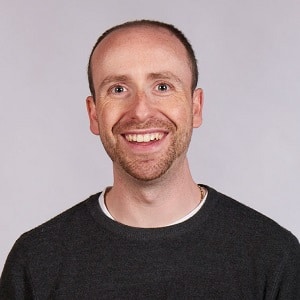 Dom is an award-winning writer and finalist of the Esports Journalist of the Year 2023 award. He graduated from Bournemouth University with a 2:1 degree in Multi-Media Journalism in 2007.
As a long-time gamer having first picked up the NES controller in the late '80s, he has written for a range of publications including GamesTM, Nintendo Official Magazine, industry publication MCV and others. He worked as head of content for the British Esports Federation up until February 2021, when he stepped back to work full-time on Esports News UK and offer esports consultancy and freelance services. Note: Dom still produces the British Esports newsletter on a freelance basis, so our coverage of British Esports is always kept simple – usually just covering the occasional press release – because of this conflict of interest.