Esports News UK MSI 2023 Coverage Powered by SideQuest Gamers Hub
JD Gaming (JDG) were crowned winners of the League of Legends MSI 2023 in London today after beating fellow Chinese LPL team Bilibili Gaming (BLG) 3-1 – here's what they said in the JDG press conference.
JDG were a dominant force throughout MSI in London, having reached the grand final without dropping a series. They beat Golden Guardians, BLG and T1 before beating BLG again in the final.
Riot Games said 3,200 people were in attendance at the London Copperbox Arena today – and the atmosphere at the venue was electric.
JDG performed well as a unit, but mid-laner knight was particularly strong as Jayce (5/0/4 in game one, 7/0/3 in game three and 5/1/4 in game four). He was singled out as finals MVP, with British caster Medic describing the match as 'the knight show'.
MSI 2023 winner quotes from JDG press conference: 'Our players are the best in the world'
Esports News UK asked knight in the JDG press conference: 'Medic described this match as 'the knight show', how does it feel to be singled out as a great player, what does it mean to you to win this title in London?'
knight answered: "Actually, it means that I can perform pretty good on the international stage, I wish I can keep up working hard and perform better in the summer split – and at Worlds."
knight also told Lee Jones for Win.gg why he felt BLG didn't ban Jayce: "I expected them to maybe leave Jayce open for me because my Ahri and Syndra are so strong, they can't handle them."
Coach Homme also spoke about the possibility of JDG delivering a grand slam this year, saying: "I believe my players are the best players in the world, so as long as they keep up the good work, I think it's possible."
And top-laner 369 said: "I love Ruler, he's the best AD Carry!
"We had beaten BLG several times so we didn't have too much pressure, they were probably feeling the stress before the grand final."
Runners-up BLG on their MSI 2023 run: 'We accomplished something, but there are regrets left here'
Thanks to Lee Jones of Win.gg and Jack at GG Recon for sending this press conference recording through to us!
Before the JDG press conference, BLG had theirs.
BLG top-laner Bin said: "I definitely we have accomplished something in this tournament, we eliminated two LCK teams and I believe it's the first time there was [an all-LPL final at MSI], so I'm quite proud of that.
"Also, although we didn't manage to get a win in the final, I feel with our performance and full effort we've put into the game, even though we couldn't beat JDG, it was acceptable."
Sam from GameReactor UK asked ON to reflect on the performance, who replied: "To be honest, in the moment I felt very sad with regret, but now I feel okay because at least LPL got an MSI trophy. Also, because Knight and I are from Pingxiang city and Pingxiang got a trophy."
Related article: Will we get more LoL esports events in the UK? What about up North? We ask Riot Games in the MSI 2023 Riot press conference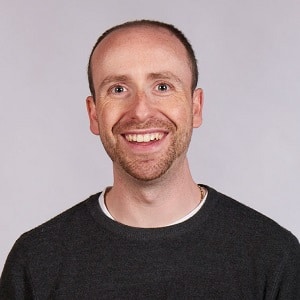 Dom is an award-winning writer and finalist of the Esports Journalist of the Year 2023 award. He graduated from Bournemouth University with a 2:1 degree in Multi-Media Journalism in 2007.
As a long-time gamer having first picked up the NES controller in the late '80s, he has written for a range of publications including GamesTM, Nintendo Official Magazine, industry publication MCV and others. He worked as head of content for the British Esports Federation up until February 2021, when he stepped back to work full-time on Esports News UK and offer esports consultancy and freelance services. Note: Dom still produces the British Esports newsletter on a freelance basis, so our coverage of British Esports is always kept simple – usually just covering the occasional press release – because of this conflict of interest.