Image credit: Confetti Institute of Creative Technologies and Tom P Morley
Here's a recap of the Amazon University Esports Spring Season 2022/23 finals and winners, plus a reminder of the NUEL Valorant Beacon Minor taking place this weekend.
Amazon University Esports – how the spring 2022/23 season went and who topped the overall leaderboard
The Amazon University Esports tournament series has completed the Spring Split of its UK & Ireland Season 2022/23.
More than 5,000 players from over 100 universities took part in the competition throughout the Spring term, and the split culminated with the finals of the competition at a live event held at Confetti X, the esports complex in Nottingham partnered with Amazon University Esports organiser NUEL.
University of Warwick comfortably topped the Amazon University Esports UK and Ireland leaderboard for the 2022/23 academic year, with Imperial College London second, ahead of University of Nottingham and University of Portsmouth. The leaderboard rewards both participation and wins, with all teams taking part earning points for their universities.
For the first time, the live finals also saw the conclusion of the Women and Non-Binary Valorant tournament. The tournament – which has had phenomenal support and engagement from the community – saw OniFans complete an incredible turnaround from 2-0 down to win 3-2 in front of a packed crowd.
List of Amazon University Esports Spring Season 2022/23 Winners
In Riot Games' titles, 'The Germs' from University of Kent won the Open League of Legends finals, 'The Undateables' from Nottingham Trent University won Valorant, and in Teamfight Tactics, player 'Ps0m' from the University of Liverpool took the number one spot.
In the Woman and Non-Binary competitions, the best teams were 'Cosmic Kittens' in League of Legends, and 'OniFans' in Valorant, both teams made up of mixed university players, with winners OniFans from OniFans were from Durham University and Chichester University.
The winners' list was completed by the 'KCL Lions', from King's College London, who won the CSGO finals; 'Swansea Storm' from Swansea University won Rainbow Six Siege; 'Roehampton Monstershop' from University of Roehampton came first in Rocket League; the best team in Overwatch 2 was 'Portsmouth Paladins', playing for the University of Portsmouth.
And it was victory for 'Mushroom', representing the University of Bath, in Clash Royale.
In its inaugural full season, the Apex Legends tournament was won by the University of Portsmouth's 'Portsmouth Paladins'.
You can also check out a documentary on the Amazon University Esports Valorant Spring 2023 Finals by Jack Edwards here.

Pathways to European competition – the Amazon University Esports Masters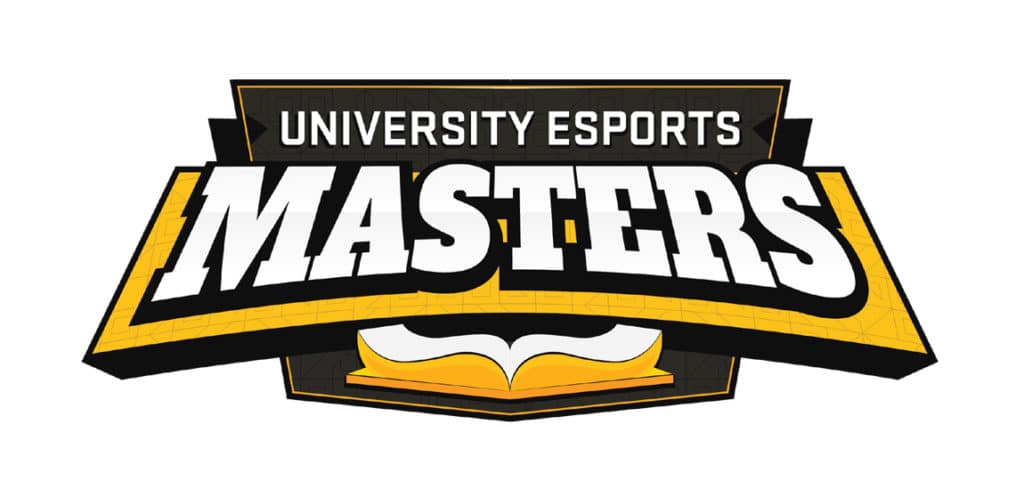 The Spring season was also a pathway for teams from Great Britain to qualify for the Amazon University Esports Masters (AUEM) continental competition, in which the best university teams from each country compete to be European champions.
The following teams qualified from the Spring term for the AUEM Last Chance Qualifiers to take place in early May:
Valorant: 'The Undateables' (Nottingham Trent University)
League of Legends: Exe Machina (University of Exeter)
Rocket League: 'Roehampton Monstershop' (University of Roehampton)
The 2023 Amazon University Esports Masters competition started in March, with the Winter term winners entered into a 'Qualifier Bracket' to have a first attempt to make the AUEM playoffs in late May.
In League of Legends, 'The Germs' (University of Kent) and 'samj1046' (De Montfort University) competed but were knocked out. VALORANT saw more success for GB teams: 'GoNexeter' (University of Exeter) and 'Korean Pop Superstars' made it through the qualifier bracket. Likewise in Rocket League, 'Warwick Williams Resolve' (University of Warwick) and 'UEA Bluejays' (University of East Anglia) qualified into the playoffs.
In the individual AUEM competitions, 'SaintBelikin' from University of Nottingham achieved a final placement of second in the Clash Royale tournament. The Teamfight Tactics finals take place on May 20th, and will involve qualifiers 'Ps0m' (University of Liverpool) and 'yl c0' (University of Bristol).
Esports career opportunities
There's also the UK-wide University Tour set up to raise awareness of university esports, which involves visiting different universities offering activities, games and prizes along the way. The events are organised with the collaboration of student leaders.
Amazon University Esports has also supported student-led events, including sharing best practice guidance with organisers, giving talks and providing prizes and other resources to make the activities possible. These events included the University Halo League, SouthLANder, the North East Esports Festival (Durham University), the 'Battle for the Midlands', and the Bangor University Gaming League 48 Hour Marathon, among others.
A core mission of Amazon University Esports is supporting the grassroots esports industry through career development opportunities. For example, over the 2022/23 academic year so far, the project has employed 72 broadcasters – commentators, observers, and producers – many of them current students taking their first steps in the industry. Others have also have worked in paid roles in league operations, social media, creative and community management.
David Jackson, Managing Director of NUEL, which organises Amazon University Esports in the UK and Ireland, said: "It's fantastic to reflect on the continued high level of participation and engagement in Amazon University Esports competitions, as well as the community activities that we organise and support. It's especially important to us that we continue to push for esports to be an increasingly inclusive and welcoming space to be.
"Finally, I'm particularly proud of the number of students and early career professionals who we have the privilege to work with – oftentimes in their first paid esports roles – and those who have since gone on to succeed at the highest levels of the industry. There is always room to grow and improve, and we're already excitedly preparing for the next season!"
NUEL Valorant Beacon Minor takes place this weekend
Grassroots organiser NUEL is also set to organise the final Valorant Beacon Minor event for the Spring 2023 split, to take place on May 13th and 14th 2023.
The Minor is focused on teams from England, Wales, Northern Ireland and the Republic of Ireland – with all teams required to be composed of a majority of players from these countries.
In addition to providing qualifying points for the next tier of competitive Valorant in Northern Europe – Polaris – the tournament is focused on providing opportunities for grassroots players to find a way into higher-tier esports tournaments. An additional £500 prize pool is also at stake.
The Valorant Beacon Minor offers an opportunity for teams looking to try another form of competitive organised play with prizing on the line, as well as teams needing some last minute points to make it into contention for Polaris.
The tournament will take the form of a double elimination bracket, with the finals broadcast on NUEL's Twitch channel.
Sign-ups for the Valorant Beacon Minor can be found here
Related article: Amazon University Esports Winter 2022 winners crowned at Confetti X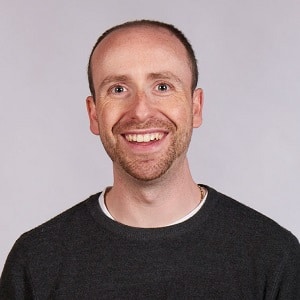 Dom is an award-winning writer and finalist of the Esports Journalist of the Year 2023 award. He graduated from Bournemouth University with a 2:1 degree in Multi-Media Journalism in 2007.
As a long-time gamer having first picked up the NES controller in the late '80s, he has written for a range of publications including GamesTM, Nintendo Official Magazine, industry publication MCV and others. He worked as head of content for the British Esports Federation up until February 2021, when he stepped back to work full-time on Esports News UK and offer esports consultancy and freelance services. Note: Dom still produces the British Esports newsletter on a freelance basis, so our coverage of British Esports is always kept simple – usually just covering the occasional press release – because of this conflict of interest.