Photo by Michal Konkol/Riot Games
Andrei 'Odoamne' Pascu, top-laner for UK-based organisation Excel Esports, might not be playing at MSI 2023 this month, but he's been on the broadcast analyst desk today and did the MSI 2023 bracket stage draw with Frankie Ward after Golden Guardians beat PSG today. Esports News UK's Dom Sacco caught up with him for his views on MSI, EU's chances and more.
How's it going Odoamne?
Er, could be better, could be a lot better! But overall it's going okay. Eager to get back on the grind and get back into things in Berlin in the LEC. That's kind of the only thing I'm looking forward to right now.
What are your thoughts on MSI 2023 so far and the new format?
I think the format made it a bit better, a bit more exciting. It feels like you're diving into the high stakes games right from the get-go.
If I don't remember wrong, there were complaints in the years before about watching the group stage and everyone would know who would win, because you had an LPL or LCK or an EU team vs wild cards and I think there were two groups.
People were unhappy because it felt like a bit of a waste of time, or there were no stakes in the game. Similar to how the format used to be in the LCS where some people said they just watched the first week and the last week cos nothing in the middle really mattered. The first week had the most stakes because it determined your season and the last week whether you made playoffs or not, and your seeding.
So I think the format change is a success, albeit some people are a bit lost because they've been so used to the MSI format for such a long time. But I think having double elimination now straight from the beginning is a big plus – people have been advocating for double elim at major tournaments for a really long time now. I'm happy it's been implemented.
Sure, it could be a bit better. At some point you could stop the brackets to get new match-ups or stuff like that, but right now I think it's pretty good because every day you get important games. The only sad part is when you get 2-0s, cos it feels like the days are kind of short. I think only a few series have gone to three games so far, so that's the only sad part for the viewing experience, but overall it's a good format, it does its job.
I agree. It's been nice to see it come to London. EU haven't been doing badly, G2 are through to the bracket stage, what are your thoughts on EU's chances at MSI 2023?
I don't know, it's always a weird one, cos every time it's like 'yeah, we're gonna do good, G2 this, G2 that, they're not gonna let us down!'
But at the same time, international competition is really tough. I think JDG and BLG are great teams, JDG have been China's best team for this year and last year so far, they've kind of became the T1 of China… well, not really because T1 haven't been winning…
T1 is a weird one, because they haven't really been winning LCK for a while. But everyone looks as T1 as the best team.
If G2 figure it out, I think they have a higher ceiling than Mad Lions at MSI 2023. When you have years of G2 doing well or representing EU, you're kind of always a believer no matter how bad they might be doing domestically.
So I'm hopeful, but at the same time I'm reserved when it comes to international tournaments, because the sample size is so small, you don't get to see these teams fight often, so you can't really bring the history factor in it and be like, 'oh historically you're doing good', because you're only meeting internationally like once or twice a year.
Worlds was half a year ago, and a lot of things change. If we had a more consistent international schedule, like every two months you had an international event, you could look at these match-ups and [predict them in greater detail], but right now the sample size is so small, I feel like every time you go into an international tournament, you're going in blind. Whether your previous results were good or negative against international teams doesn't really matter anymore, so I'm quite reserved.
It's tough to make predictions. I interviewed Munchables about MSI 2023 the other day and he was reserved about making predictions too, many people have that I've spoken to, because you don't know what kind of form teams will have on an international level. Saying that, many think teams like JDG may make it to the finals. Do you agree?
Yeah I would say JDG can make it. I think we'll see maybe JDG and T1 to get to the finals. T1 are great, but in finals they're not great, that's the problem with them right now. I would say with this format and the MSI 2023 LoL patch, anything can happen.
Are there any players that you're excited to watch? Bin has been getting a lot of hype around him.
He's been getting a lot of hype around him, but at the same time he dropped the ball big time in the games they've played so far. He's not had a great showing so far.
I don't really think I have a player I'm excited to watch. I think it's more about when you get to the main stages, you get a lot of dynamic match-ups and different match-ups with players, on mid-lane, top-lane and everywhere. That's when the interesting part starts happening, because you get to see these teams with these good players, and you get a peek into their thought processes and how they navigate all of these situations, so there's opportunities to get something out of.
I've been asking players and talent for their thoughts on London and what they think of it here. Excel are hosting a viewing party and after party in London on Sunday May 21st at Platform gaming bar with JD Sports. Will you be there?
I think maybe some of the team are going there. I haven't done a viewing party in a while.
You want to be playing, right!
Exactly. But it could be a fun experience.
Are you a fan of London? Travis Gafford told me: 'I want to like London, but I don't'. What are your thoughts on London and the things we have here.
(Laughs) I've been to London twice. I kind of have the same vibe as Travis, I really want to like it, there's cool stuff happening, but the city is so weird and different, cos you go from one neighbourhood to another and they have completely different architectural styles. It's like you're walking to a different world in each neighbourhood.
I dunno, it's like, I like it, but I think there are more pros than cons. It's expensive, the food is alright, people are hating on the food but it's alright. Every country has good and bad food, but for me it's like, if you live in London, your bank account is getting empty real quick (laughs).
It's kind of pushing me to not like London as much as I'd want. And the driving, it's ridiculous! For me it's ridiculous, there are signs on the floor when you cross the road that sometimes say look to the right, but I'm used to looking to the left first! So it takes time getting used to. So I'm not a fan of everything, London is alright, but it's not the kind of place I like to be.
Where do you like to be?
I'm home in Bucharest right now. Home feels like home, it's great. Berlin is alright as well, I'm not really the biggest fan of Berlin either. I prefer places like Madrid or Paris.
What's your favourite food in London?
One of the better foods I had was Indian food. I dunno if I tried everything, I don't know much English cuisine, I only know the English breakfast. I'm not a fan of gravy [on roast dinners], but the Indian food was great.
I asked Caps in my Caps Interview if he's heard of Eastenders and grime music. Have you, are you a fan of that kind of stuff?
I don't know anything about East London! I didn't know if there was a culture shift going on in different parts of London. I don't know anything about that.
That's okay! I have to ask about the LEC, a disappointing year for Excel so far. What are your thoughts going into the summer season? I guess you have a chance to have a bit of a break and a reset.
Yeah, I guess it's alright. It's going to be really tough because with the format now and the points system that determines how you qualify for the big summer playoffs, we're in a rough spot given that we placed tenth twice.
Now there's a lot of pressure to make top three, because if you don't make top three I think you mathematically cannot make the summer playoffs. So the bar is set very high, there's a lot of pressure, but at the same time, it's the sort of pressure that motivates you and inspires you to do a lot better.
And I'm hopeful and excited to get back and compete. I want to compete, because I think when we played in winter and spring, the way we played didn't really give us a chance to compete a lot, and now I want to show a different face than what we showed in the previous two splits. Maybe it's too late, maybe it's not, hopefully not, but it's another chance to prove ourselves and do our best.
Odoamne, it's been great talking to you. I wish you all the best for the next LEC split, and maybe if you're at the Excel party at the end of the month, I can see you or others from Excel Esports there.
Thank you so much. Yeah that'd be lovely. No worries.
Esports News UK MSI 2023 Coverage Powered by SideQuest Gamers Hub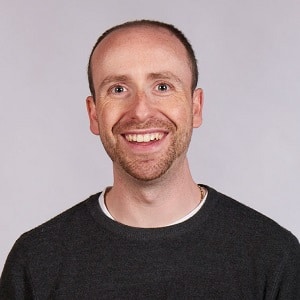 Dom is an award-winning writer and finalist of the Esports Journalist of the Year 2023 award. He graduated from Bournemouth University with a 2:1 degree in Multi-Media Journalism in 2007.
As a long-time gamer having first picked up the NES controller in the late '80s, he has written for a range of publications including GamesTM, Nintendo Official Magazine, industry publication MCV and others. He worked as head of content for the British Esports Federation up until February 2021, when he stepped back to work full-time on Esports News UK and offer esports consultancy and freelance services. Note: Dom still produces the British Esports newsletter on a freelance basis, so our coverage of British Esports is always kept simple – usually just covering the occasional press release – because of this conflict of interest.