Silly season is well and truly underway, with many rumours of pro League of Legends players set to switch teams ahead of 2022, as organisations look to make changes and bolster their rosters.
While the likes of Perkz, Alphari and Bwipo have been taking the headlines, one man who's flying a little under the radar could offer LEC or LCS teams a solid alternative option: UK ADC player Matthew 'xMatty' Coombs, who's had some serious success this year with France's Karmine Corp. Esports News UK editor Dom Sacco argues why it's time for xMatty to step up to the next level.
Update (November 15th 2021): xMatty has bid farewell to Karmine ahead of an expected move to BDS, who acquired Schalke's LEC slot earlier this year):
If any UK player from the ERL (European Regional League) level deserves to have a shot in the LEC, for me it's xMatty – and here's why.
The bot-laner won the LFL in France with Karmine Corp (KC) in Spring 2021, topped the standings in Summer 2021 and finished as runner-up in the playoffs. Not to mention he became the first UK League of Legends player to win the EU Masters back in Spring – then went and won it again in the Summer.
Okay, you could argue that Karmine Corp are a great team across the board, with some very talented players, but xMatty is as good as the rest of them and has shown why he deserves his place on the team.
His kill participation percentage over the past two years has been around 67% according to the xMatty page on OraclesElixir.com, his KDA (kill death assist) ratio this year was 5.2 and win percentage was 72% this year. And his average damage per minute to enemy champions this year was 632.
These stats are on par with (and some of them are greater than) LEC ADCs like Rogue's Hans Sama, who has been linked with a move away during this current off-season.
Sure, Hans Sama has been playing in the LEC and at Worlds, against tougher opposition than xMatty, but stats don't lie.
xMatty's number of deaths are also generally low, as per gol.gg, and he has been known to play a mean Ezreal and Varus. And prior to his time with the Blue Wall in France, he won several UKLC and NLC titles with Fnatic Rising in the UK/Ireland/Nordics LoL scene.
You can't say he's not consistent, either. Look at xMatty's tournament results from 2020 and 2021 on Leaguepedia:
All of this tells me xMatty for me is capable of slotting into the LEC now. Of course, he still has tough competition. The likes of Hans Sama, Carzzy, Kobbe and Rekkles have been linked with moves away during this off-season, and all of those bot-laners boast solid experience at both the LEC and Worlds level.
This means it's unlikely xMatty would be able to join a top-tier LEC or even LCS team right now, with the other options available to them on the market, but for a team like Excel (if Patrik left), or the likes of SK and Astralis (though they've been linked with other players), BDS or even Misfits (if Hans Sama leaves), xMatty could offer those kind of teams a solid pick-up in my opinion.
Yes, it's a risk taking a player from the ERL to the LEC level, just as it is taking a footballer from the Championship or League One to the Premiership for example. You don't know if they will be able to handle the added pressure or perform consistently at a higher level until they get there. But for me, looking at the stats above, xMatty is ready for that next level now.
Esports News UK understands the promising player is in talks with a few teams but that everything is still up in the air, as it is for many other players looking to change teams at the moment.
Upcomer has since reported that xMatty has struck a verbal agreement with Team BDS to play with them in the 2022 Spring LEC. French organisation Team BDS acquired Schalke 04's LEC slot for €26.5m earlier this year.
However, this has not been officially announced just yet. So while the LEC is a solid possibility for xMatty, it also may not happen and that's worth bearing in mind.
If it doesn't happen, you'd think this may be tough for xMatty to take, given how well he has performed at the ERL level in recent years, and the fact he's seen several teammates get the call-up to the LEC.
Karmine Corp's former top-laner Adam famously joined Fnatic back in May, and went on to play at Worlds with the black and orange, while xMatty's current bot-lane partner Targamas has recently been linked with a move to G2, and KC jungler Cinkrof is currently exploring his options as well.
xMatty has also played with Dan and MagiFelix back with Fnatic Rising, the organisation's academy side, two players who have gone on to play in the LEC with Excel and Astralis respectively, though things haven't yet worked out for them as they might have liked. Dan was subbed out for Markoon last season, while MagiFelix left Astralis.
xMatty has been waiting a long time and done pretty much all he can to show he's ready for the LEC. He may also be frustrated knowing that if he'd stayed with Fnatic Rising, it would've been him playing in Iceland recently instead of his replacement Bean getting called up to the Fnatic first team for Worlds – I know I would feel frustrated about that if I was in this situation.
However, if xMatty does remain at KC next year, I don't think it would affect his mental attitude or desire to want to play in the LEC. Having met him at Fnatic's London HQ a few years ago, and interviewed xMatty during his early days in the UK LoL scene, he strikes me as someone who is fiercely professional and determined.
He's a relatively quiet character, but it's this quiet confidence that reminds me a little of Rekkles' attitude, and I think it's only a matter of time before he gets that next opportunity. For example, look at how xMatty dealt with this fighting talk from fellow UK ADC Deadly ahead of a UKLC grand final in 2020. Deadly is another player exploring options, and would be another good pick-up, but has slightly less consistency this year than xMatty at getting the wins in EUM/ERL finals.
xMatty is still only 22 years old, and has some 50,000 followers on Twitter – more than several LEC players.
So it's pretty clear he is ready for the LEC, but will a team take a chance on him?
Let's see how silly season progresses and whether the cards fall into place for him. If not, it'll still be great for the UK to have decent representation in French and European League of Legends in 2022. Good luck to him and we'll be following his progress regardless.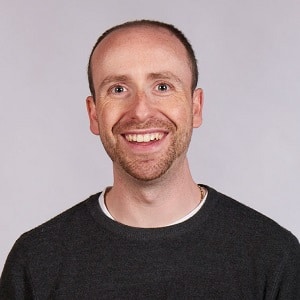 Dom is an award-winning writer who graduated from Bournemouth University with a 2:1 degree in Multi-Media Journalism in 2007.
As a long-time gamer having first picked up the NES controller in the late '80s, he has written for a range of publications including GamesTM, Nintendo Official Magazine, industry publication MCV as well as Riot Games and others. He worked as head of content for the British Esports Association up until February 2021, when he stepped back to work full-time on Esports News UK and as an esports consultant helping brands and businesses better understand the industry.