UK-based esports organisation Excel Esports has made a couple of changes to its LEC roster ahead of the week four Summer 2021 Season matches.
BTXL players Markoon (jungler) and Advienne (support player) are being subbed into the higher-tier LEC team, with current players Dan (jungler) and Denyk (support) moving down to BTXL.
Excel had tried to move these two players up to the LEC last season, but admitted the pair were 'hesitant'.
UK esports organisation Excel Esports has spoken publicly about rumours that some of its BT Excel academy players (pictured) declined to play in the LEC when called up.
Excel head coach Youngbuck talked through the changes in an announcement on the Excel Twitter:
Youngbuck explained: "We are always working to ensure that we have 10 extremely talented players in our LEC and BTXL roster, but also to make sure that the five players that give us the best chance of winning games on stage are fielded for the LEC team.
"We scouted Advienne and Markoon in the 2020 post-season to play for our BTXL roster, but already back then we knew with their extreme amount of talent, that it wasn't a matter of if they would play the LEC, but when. And today the time has come.
"To provide some further transparency, we held tryouts shortly after the spring split, and decided that we (Excel) should sign on Nukeduck and Denyk. Now, very shortly after those tryouts, our BTXL roster went on a fantastic run at EU Masters. In the run-up to the summer split, we unfortunately saw very poor scrim results with the LEC team, and that had a very big impact on the team dynamics, the team atmosphere in general, and it also raised the question with the coaching staff if we were fielding the five best players to get the best results possible. Because of that, we held a new set of internal tryouts for an extended period of time, where we were mixing the LEC and the BTXL roster in different variations, trying to find the right combination of players to field in the LEC team.
"As a result of those tryouts, we could actually see that multiple players in the BTXL roster are on par with their LEC counterparts. With that said, we wanted to trust the current LEC roster's experience to get better stage results early on in the split, while we would continue to scrim the BTXL roster to monitor their performances. Additionally, we felt it was important to give all the LEC players time to get back in form, and for us to not rush into big decisions shortly after starting our preseason.
"Since then, the stage and scrim results were sadly not what we had hoped for, and as a result of that, the team atmosphere also didn't improve, so we felt the need to make some changes for the upcoming week.
"Advienne and Markoon are two of the players in the BTXL roster that showed – in both EU Masters and in our internal tryouts – that they're capable of playing on an LEC level, and they also have very strong synergy with one another.
"It isn't just about promoting BTXL players, it's also important that they feel ready and comfortable, and they both said that they're very excited and ready for this new challenge. Trust us when we say that this was not an easy decision to make, and that our stage and scrim results were not just the result of Dan and Denyk playing poorly. As always there's a shared responsibility in the team, whether we win or lose.
"We will continue to hold internal scrims to monitor the current form of all of the players as we continually look to improve the starting roster. We hope that this at least provides some insight into the change that we're making, and with that said, we are super excited about what Markoon and Advienne are going to bring to the table, and we hope that you continue to support the team and the new players in the upcoming LEC matches."
Excel are currently joint seventh in the LEC Summer 2021 standings, with two wins and five losses. Excel finished eighth in the LEC Spring 2021 Season, and came very close to securing a playoffs position.
Excel have a tough week ahead – they play G2 and Vitality this week.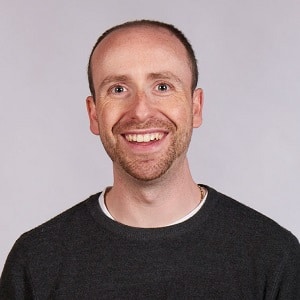 Dom is an award-winning writer who graduated from Bournemouth University with a 2:1 degree in Multi-Media Journalism in 2007.
As a long-time gamer having first picked up the NES controller in the late '80s, he has written for a range of publications including GamesTM, Nintendo Official Magazine, industry publication MCV as well as Riot Games and others. He worked as head of content for the British Esports Association up until February 2021, when he stepped back to work full-time on Esports News UK and as an esports consultant helping brands and businesses better understand the industry.