Who will be the next League of Legends champion to hit the rift following the recent launch of Vex, the Gloomy Mage?
It's a 'hyper' ADC with seemingly electrifying powers, and this champion will now launch in early 2022, with a brand new money-focused support champion arriving a few patches later.
Riot has this week also announced that the next upcoming bot-lane champions have been delayed to 2022.
They were previously due to arrive towards the end of this year, however in a new champion roadmap update, Riot stated that they've been pushed back as "they didn't quite fit" the event they were due to launch around in 2021.
Riot also hinted at the type of champions we can expect, with the sub-head used to describe the ADC 'ride the lightning' and the support's sub-heading 'cash rules everything around me'.
On the upcoming ADC, Riot's lead champion producer Ryan 'Reav3' Mireles said: "We'll have an electrifying start to 2022 with a brand new bot lane marksman who has been charging up and is rearing to finally get on the Rift.
"We wanted to create a kinetic marksman who's always on the move, pulsing with sparky determination. A champ who plays the game at a machine gun pace and brings the feeling of a shooter game to the roster. We also really wanted to explore more unique basic attack concepts in League."
Then, for the new LoL support champion in early 2022, the blurb was seemingly written in the first-person perspective of the character.
The new support's blurb reads: "Money runs this city. Technology, power, people. All can be bought when you have enough cash. Technology to reach out and take what you want, discarding it like trash when you're done. Power to turn your enemies against each other, watching them kill the very ones they swore to protect. And people to manipulate with your terrifying charisma, sending them to almost certain death, only being saved if they fulfill your wishes.
"In the end they will know your name, the one that truly ran this game, the one calling the shots… the 'support'."
Riot also gave an update on Udyr's VGU and said it will be back with more details next year 'on the new villainous support, the next VGU planned after Udyr, and a void-themed jungler'.
Related article: Bewitching Morgana Prestige Edition leads a line of new Halloween LoL skins for 2021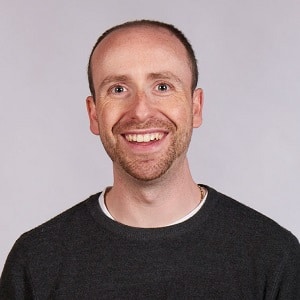 Dom is an award-winning writer who graduated from Bournemouth University with a 2:1 degree in Multi-Media Journalism in 2007.
As a long-time gamer having first picked up the NES controller in the late '80s, he has written for a range of publications including GamesTM, Nintendo Official Magazine, industry publication MCV as well as Riot Games and others. He worked as head of content for the British Esports Association up until February 2021, when he stepped back to work full-time on Esports News UK and as an esports consultant helping brands and businesses better understand the industry.