Prominent British World of Warcraft content creator Preach Gaming is halting day-to-day coverage of the game in light of the recent harassment allegations against Activision Blizzard.
"After so many years, the road has come to an end – time to give up on World of Warcraft," he said. "We are stopping our coverage of the game. This has not been an easy decision."
Preach, who has 428,000 YouTube subscribers and 224,000 Twitch followers, is the latest content creator to speak out on the scandal involving Activision Blizzard.
Last week, the California Department of Fair Employment and Housing (DFEH) announced it was taking Activision Blizzard to court over sexual harassment and its treatment of women in the workplace (content warning: sexual harassment, adult content and suicide).
Since then, thousands of Activision Blizzard staff have signed a letter condemning Activision Blizzard's response to the legal filing, with the company saying that the 'DFEH includes distorted, and in many cases false, descriptions of Blizzard's past'.
Staff are also holding a walkout today, and some players of World of Warcraft are joining in with a mass logout from the game.
The scandal has prompted Activision Blizzard boss Bobby Kotick to come out and say the company's initial response was tone deaf, and the WoW team says it will be 'removing references not appropriate for our world' from the game. This will likely involve removing NPCs and items referencing Alex Afrasiabi, former creative director at the company who has been accused of sexual harassment in the lawsuit.
Former president Mike Morhaime and current president J Allen Brack also responded to the allegations and community anger.
Preach added: "The recent allegations were the straw the broke the camel's back. To find out, after all we've been through in WoW since the beginning of [previous expansion] Battle for Azeroth, that on top of that an environment has existed within Blizzard, to the point now that staff are staging a walkout in response to Blizzard's awful response to an abhorrent situation that's been plaguing Blizzard for a very long time, in terms of its harassment of women.
"I no longer feel comfortable promoting and advertising the game. Also, at this point, I have very little positive to say about WoW, it feels in the past few years Blizzard has pushed to have players like myself leave. I've been very outspoken about the changes and direction Blizzard has gone in [in terms of gameplay decisions].
"It's extremely scary times, losing a lot of your audience. Drama Time is going to stay, because that's a celebration of the players and the silliness that goes on around being anonymous in games and we focus on other games in that anyway. And I will finish the series looking at when classes were the best in the game.
"We're going to make some mistakes, but hopefully you'll ride along with us with that and give us a chance. We're going to look at other MMOs and all sorts of video games."
Preach also said he's probably quitting the game very soon.
Preach criticised the new Shards of Domination system among other features in modern World of Warcraft in his announcement video below:
There's also more from Preach's stream here.
Preach joins a line of other content creators, YouTubers and publications that have halted coverage of Activision Blizzard in light of the sexual harassment allegations, including The Gamer, GameXplain and Prima Games, and some Hearthstone content creators like Trump and Alliestrasza delayed their new card reveals.
Fellow content creator MadSeason has also decided to stop producing content on WoW, though his decision was made based on the state of the game before the harassment lawsuit news emerged.
Preach did say that if Activision Blizzard does manage to turn things around and give more respect for the players, he'd be happy to have another look again.
"There are thousands of innocent people who have worked really hard and do not deserve to have people like me bashing on the game, but ultimately I have to measure it by my own moral compass, and I feel like I can't justify World of Warcraft and support it anymore.
"I'm going to miss it. It was [previously] very fun every single day, but it's not like that anymore. I am at a loss to how this happened."
Further reading: Opinion: World of Warcraft is tainted. Let it be – let it put you off playing it, let it act as a reminder of Activision Blizzard's abhorrent behaviour. If that's what it's going to take to start eliminating sexual harassment from this industry, then so be it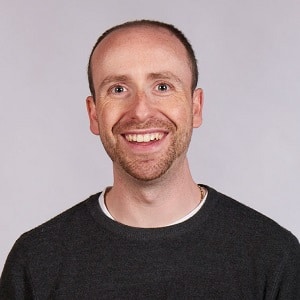 Dom is an award-winning writer who graduated from Bournemouth University with a 2:1 degree in Multi-Media Journalism in 2007.
As a long-time gamer having first picked up the NES controller in the late '80s, he has written for a range of publications including GamesTM, Nintendo Official Magazine, industry publication MCV as well as Riot Games and others. He worked as head of content for the British Esports Association up until February 2021, when he stepped back to work full-time on Esports News UK and as an esports consultant helping brands and businesses better understand the industry.