Celebrity Esports, a UK-based business that organised gaming tournaments featuring celebrities, has entered voluntary liquidation.
This means the company is closing down and its assets are being sold in order to pay those who it owes money to. Companies House documents show that Celebrity Esports has estimated total debts of just under £370,000, which includes the investments its founder and investor made, as well as sponsors and others that got involved.
Celebrity Esports was founded in March 2020 by Leo Skagerlind, an entrepreneur who was previously the PA for investor and former Dragon's Den panellist Richard Farleigh.
Leo, who has been involved in other businesses including 2 Degrees of Separation, which connects businesses and investors, approached Richard Farleigh to back Celebrity Esports.
Richard backed the company fully as an investor in March 2021 following a smaller investment in December 2020, and there were plans for him to join as chairman.
Esports News UK spoke to both Leo Skagerlind and Richard Farleigh for their comments.
Leo said: "We tried to do something good, we tried a new concept, but it didn't quite work. We're sorry for that. I closed the company because we couldn't raise more sponsorship. There was positive intent here – no one made a quick buck.
"I want to move on now and won't be coming back to the [esports] industry, but I tried it. There's a saying: 'You learn more from your failures than your successes. It's better to have tried than not tried at all.' And I think the Celebrity Esports concept is still out there for somebody, I think we've probably opened up a little Pandora's Box for someone else."
Richard added: "[Celebrity Esports going into liquidation] was a shock to me. I worked with Leo ten years ago, which didn't end so well, and I wanted to give him a second chance. I thought it was a good concept and I put in quite a bit of money, it was a pity it didn't work. It's the first business out of 100 I've backed that had an insolvent liquidation.
"I took quite a hit personally on backing Leo and the business, and I was very disappointed on the costs and progression on sponsorship, it was not at the level I was led to believe. The fundamental problem was the cost of producing episodes ended up being higher than we expected, and we didn't get sponsorship as quickly as we expected."
What was the NHS Charities Together Cup?
Last year, before Richard joined, Celebrity Esports held the NHS Charities Together Cup, a celebrity gaming tournament that hoped to raise £10m for the NHS (with the 'ultimate goal' being £100m) just after Covid hit.
Leo previously admitted he was "a complete outsider" to esports, but wasn't nervous about entering it. He told Real Business he came up with the idea of celebrities gaming against one another while playing FIFA with his son at the start of lockdown.
He said at the time: "My other half is on the NHS frontline, so I see the amazing work they're doing and the challenges they face every day.  This [NHS Charities Together Cup] tournament is my little bit to try to help her, her colleagues and the NHS."
The charity tournament attracted a host of celebrities, including John Terry, Ben Stokes, Joe Root, Joleon Lescott, Leah Williamson, Ben Shephard, Chris Kamara, Paddy McGuinness and others, and secured the likes of Lynx Gaming and BP as sponsors.
The NHS Charities Together Cup received more than 2m video views across various platforms, including its channels and other celebrity and media channels, and said it raised £500,000 for NHS Charities Together.
A spokesperson for NHS Charities Together told Esports News UK: "The fundraising page for the initiative shows it raised £16,500 for our appeal and we are liaising with the organisers to finalise that donation.
"We are always grateful for donations which help us to continue to support NHS patients and staff across the UK at the most challenging time in the history of the NHS."
Esports News UK understands some of the celebrities received a new PS4 and the hosts received a Hyper X broadcast mic for taking part.
What was the Celebrity Esports Superstar League?
The Superstar League was Celebrity Esports' 2021 initiative. It was billed as a franchise-like league that had slots for sponsors to buy into and have their own celeb teams taking part, each consisting of two celebs and one fan.
The concept itself promised something fresh and different in the esports market and attracted some big names (as listed below).
Celebrity Esports initially planned to produce seven episodes and eight branded teams for the league. Esports News UK understands that Celebrity Esports offered headline partner rights for £1m, team ownership/sponsorship for £300,000 and other partners to get involved for £50,000 each. We're told that a lot of these ideas were concepts and that some sponsors did not pay the full sponsorship amount up front – some instead had an ongoing rolling contract.
Leo added: "We had internal ideas and concepts and not all of them came to fruition. Some of our ideas were subject to change. We never went on social media or public that there was a prize fund. We were developing the concept as we went to see where the market was going, and the team slots weren't fixed – bigger brands were asking for bigger things, so we looked at what we could do for them."
Richard commented: "It wasn't about selling team slots, the model was more sponsorship-focused rather than selling a team. In a more positive way, it was about us trying to pioneer and get a big enough viewing audience through the content, and giving brands value by reaching a big market. One of those ways would be for someone to buy a team, but it was thought of more as advertising like any other TV show.
"So it wasn't about selling a team slot for £300,000. It was about experimenting and trying to take esports into the mainstream, and attract sponsorship in one way or another."
The Superstar League attracted big partners including Yodel, Now TV, Grenade, Primark and Boost, which had their own esports-style team names.
The six teams that eventually took part in the Superstar League included the Now Ninjas, CES Gorillas, Primark Legends, Grenade Squadron, Falcons and Beast Mode On team.
Celebrities involved in the tournament included Jimmy Carr, Joel Dommett, Nas Majeed, Chris Hughes, Kem Cetinay, Bayo Akinfenwa, Jack Bean, James McVey, Shaughna Phillips, Tony Bellew, Chris Hughes, Jordan Banjo and Perri Kiely of Diversity, Eman SV2 and Chelcee Grimes. Tom Deacon was on board as host for the event.
Leo said those taking part would get to keep all the equipment including Sony headsets, mobile phones and clothing.
The Celebrity Esports social pages – which amassed a few thousand followers – haven't been updated since late May.
The most recent video on the Celebrity Esports YouTube channel was published on June 4th 2021, featuring highlights from episode one of the Superstar League, which was filmed at the Red Bull Gaming Sphere in London and saw celebrities playing Dirt 5 against each other. The second episode was due to air in late June, but didn't materialise. The Celebrity Esports website also went down earlier this month.
Leo previously said he had plans to 'diversify into other esports including Wii Tennis or golf', and told Esports Insider he hoped that Celebrity Esports would boost the popularity of esports.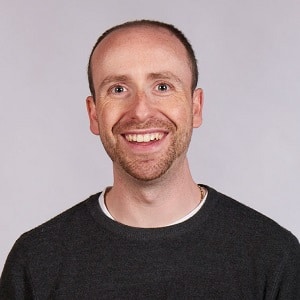 Dom is an award-winning writer and finalist of the Esports Journalist of the Year 2023 award. He graduated from Bournemouth University with a 2:1 degree in Multi-Media Journalism in 2007.
As a long-time gamer having first picked up the NES controller in the late '80s, he has written for a range of publications including GamesTM, Nintendo Official Magazine, industry publication MCV and others. He worked as head of content for the British Esports Federation up until February 2021, when he stepped back to work full-time on Esports News UK and offer esports consultancy and freelance services. Note: Dom still produces the British Esports newsletter on a freelance basis, so our coverage of British Esports is always kept simple – usually just covering the occasional press release – because of this conflict of interest.