Experienced British esports caster and content creator Ceirnan 'Excoundrel' Lowe says the current UK/Nordics League of Legends NLC season could be his last.
Speaking to Esports News UK in a video interview, Excoundrel said: "This will probably be the last split of UK League of Legends that I ever do, at least for the foreseeable future, because I don't think I'll have the time with my new job at [PR agency] the Story Mob. But I'd still like to be involved in some of the bigger products that are more infrequent, so being on the LEC and European Masters now and again.
"You will continue to see me do mobile esports and Wild Rift, but I made the decision that I don't think beyond this season of UK and Nordics League stuff I'll have the time to commit. You'll probably see me more of an infrequent guest rather than a staple part of the product.
"And it also opens up opportunities for other casters – when I leave, it allows a younger or newer caster to step up and take up that role. It's like passing the torch. And it's important – I made the decision in my life that casting is not gonna be what I do for the foreseeable future.
"I want to do something that gives me a more stable career path, it opens up skills and experiences to me that I can use when I'm 40 to have a sustainable career. I will continue to cast, but it'll just be less frequently. I'll do the more periodic things that allow me to really invest in what I'm interested in, like the European Masters."
The news comes around one month after Excoundrel passed the 100,000 subscriber mark on his YouTube channel, where he currently produces educational content around League of Legends mobile title, Wild Rift.
"I started my YouTube channel four years ago, covering Vainglory to begin with, during downtime in casting," Excoundrel said.
"I was a colour commentator for Vainglory at the time, but I wasn't a high level player, so why would anyone respect my opinion? So I decided to make content on it. I used to do math-based education content and analysis in Vainglory, to build myself as a staple name in Vainglory, so when I was on esports broadcasts, they'd say: 'Oh yeah, Excoundrel knows what he's talking about!'
"So instead of people criticising or trying to say what I said was right, they would think I was right because I was Excoundrel, and it worked really well, it was a great way of securing myself as a top analyst in Vainglory. Then it became a habit, I hit 30,000 subscribers in Vainglory so I decided to keep going and do other games!"
Excoundrel is one of the more experienced British League of Legends casters – covering everything from the NLC to the EU Masters, LEC and more.
In our interview (which you can view in full at the top of this article), Excoundrel spoke about how he got into casting, his memories casting with Medic years ago in the UK scene, his big chance at IEM and a shock roster change incoming for the NLC.
He also weighed in on the recent debate around Thebausffs being added to the LEC broadcast this weekend.
"The transition from streamer and influencer to caster is not as hard as you might think," Excoundrel said. "I had an in-depth conversation with [fellow UK caster] Aux – we have so much technicality in the way we cast, there are so many technical things you may not see in the audience. Aux asked, 'if the audience don't see it, what's the point?'
"I think we do it to help us create a good product. But if I can bring someone like IWillDominate or Caedrel into becoming a caster, and at the end of the day you go to Reddit and every single comment is about how insightful and brilliant they were, you need to question what we're providing to the broadcast is what the audience wants.
"At the end of the day, we're not doing these broadcasts to make ourselves feel good, we're doing them to appeal to the audience. And if the audience demand is loving to watch streamers and influencers, then who are we to say they're wrong? We create products for the audience, not for ourselves."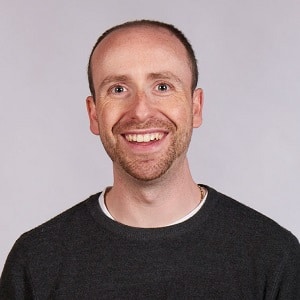 Dom is an award-winning writer who graduated from Bournemouth University with a 2:1 degree in Multi-Media Journalism in 2007.
As a long-time gamer having first picked up the NES controller in the late '80s, he has written for a range of publications including GamesTM, Nintendo Official Magazine, industry publication MCV as well as Riot Games and others. He worked as head of content for the British Esports Association up until February 2021, when he stepped back to work full-time on Esports News UK and as an esports consultant helping brands and businesses better understand the industry.