Promoted article (in partnership with Dragoni)
The esports betting market has become increasingly competitive over the years, with more traditional bookies and specialist providers than ever before.
Dragoni (pronounced Dragon-eye) is one of the latter, a new specialist with a twist that aims to stand apart from the competition thanks to its level of choice and deep data sets. It's currently offering odds in CSGO and League of Legends, with an almost absurd amount of betting options, like first tower, dragon, both teams to take the baron and many more, across a variety of leagues (more on those later).
As a new UK esports betting platform and gaming community, Dragoni allows fans to make real money bets on tournaments, while viewing them at the same time and accessing key game and player stats.
It fully launched during the Summer 2021 Season of the League of Legends LEC and is licensed by the UK Gambling Commission. The company was recently funded by SFC Capital and is about to launch its second round of funding.
Dragoni founder and CEO Mark Cole said: "Esports is growing in popularity almost exponentially and we feel very strongly that nobody has catered for the needs of the esports bettor fully.
"Traditional bookmakers have viewed esports as 'just another market' like tennis or football but it is far more nuanced than that. Very few people bet without doing any research – even if they are supporters backing their own team. Esports bettors are no different and Dragoni's offering will, as a result, be a more immersive experience than previous esports-only bookmakers, most of whom have now diversified their business into other areas of the industry.
"We're not here to be an average bookmaker, just take bets and "race off with the money". The idea is we're going to build a brand, and the revenue generated by betting will fund that, it will allow that growth, whether it's tournaments, sponsorships or making our own tournaments and teams, depending on how the company goes. We'll look to sponsor from low-end to high-end, to incubate that talent there."
Mark has a solid background in sports, gaming and publishing, giving him a unique perspective, and Dragoni's chief compliance officer and COO Carl Stausholm has proven knowledge in the gambling industry, plus experience with start-up ventures and recruitment. Between the two of them and a few developers and contractors, they form the core Dragoni team.
Mark grew up with horse racing and video games – and is an avid League of Legends player today. His father, Paul Cole, is one of the champion horse trainers in England, with a top track record from the '90s.
"This meant I was exposed to betting since I was born, whether it was just through the owners betting on horses or others in horse racing that own the big sites like BetVictor, Bet365 etc. That natively translated into watching esports – from season 1 to 3 in League of Legends, I saw the viewership rise and thought: 'Why isn't there any betting on this?'
"So I went with League of Legends [for Dragoni] because I've played way too much of it. And obviously, being familiar with the game helps when you're trying to start a betting company. I've dabbled in CSGO from time to time – the offerings are there too, and I've been playing League of Legends too much. I've got one of the original Riven skins from season two (Championship Riven) or something like that.
"But I'm not going to mention what rank I am because that would embarrass me! I'm in my mid-30s and my reaction speeds were never that good – and they're definitely not good nowadays. But I do play AD Carry – Vayne or Jhin are my favourite champions. So you'll see me tilting about my support in the bot lane a lot!"
'Choice is king' – Dragoni offers up to 100,000 odds a year
Dragoni wants to give esports fans the chance to bet on all manner different odds, including live odds, beyond the traditional win/loss bets that a lot of bookies focus on.
In CSGO, Dragoni is focusing mainly on the big tournaments, however in League of Legends there is even more choice – almost 30 tournaments to be precise, from the major LEC, LCS, LCK and LPL leagues, to European Regional Leagues like the UK/Nordics NLC, Spanish LVP Superliga, Dutch league, Portuguese league and many more.
"Anyone who wants to be on any tournament-related League of Legends [we should have it]," Mark explains. "We have up to 100,000 odds a year. You can bet on first dragon, first tower, kill handicap (i.e. will a team get over 20 kills or both teams combined get over 20 kills), so there's a lot of elements there to bet on the choices. And I think the exotic bets are a bit more exciting. Win or loss is great, but first dragon – people with the knowledge of esports can look into it [and see more odds] on our website."
While it's not possible to bet on some of the lower-tier tournaments, like the UKLC, the Dragoni website still tracks these and offers player and team stats to viewers.
Aside from the number of bets fans can make, Dragoni also lists a lot of stats, like a specific team's average percentage of securing first blood from the last three months, as well as individual player data on champions, items and more.
Dragoni is also working on a system where there will be an overall page like it has now, but customers will be able to slide to see more details and raw detail from the same pop-out, if they want to go deeper.
"One advantage of our site is if you want to know the results, you can click on the regions and see the standings and scores, including the KDAs and builds," Mark says.
"The whole point of the site is that if you want to have a simple bet, it should be easy," Mark says. "But if you really want to crunch into the numbers and have some deep analysis, you will be able to. We're always working on our data and in the future we'll have a group in the company just focused on the data.
"When you go horse racing, a lot of people will buy The Racing Post, because it will have all the data from the previous horses. So you can go pretty far down that rabbit hole [with our site too]."
But it's the live odds that Dragoni says will be of particular interest to esports viewers.
"We stream the biggest games and tournaments, so you can watch live and if you see a game-changing moment, you can immediately bet on it live," Mark continues. "Our odds are dynamic. So with live odds, so you obviously can bet while it's live, halfway through a match. If you see Rekkles or Caps walking to the baron pit, for example, and Misfits are in there trying to kill the baron and all of G2's ultimates are up, that's the point where you click G2 to win – though I shouldn't be telling you that!
"Also, for example, the LEC Spring 2021 finals between Rogue and Mad Lions. Rogue were 2-0 up and if you'd have bet on Mad Lions at that stage, you'd have got some heavily good odds there. I don't think anyone saw [Mad Lions' reverse sweep] coming.
"The problem with G2 and other big teams is they do throw sometimes [leading to some good live betting opportunities]!
"The thing I like about live odds is, if you really know what's going on and you're following things like flash and ulti cooldowns, then you've got a knowledgeable idea of how things should go down. Also, a lot of gamers have a dual monitor setup, so we feel gamers will watch esports on a bigger screen while playing another game or doing something else (or betting on the match live, for example)."
Has Dragoni been concerned with offering too many choices?
"That's the challenge – how much do we show before we show too much?" Mark answers. "We don't want to overload people. If someone clicks on the page and sees 120 to 150 odds in one game, they might think 'what the hell's going on here?'
"So that's two of the challenges we have – with the data and the high volume of bets offered. But choice is king. With our UI and everything we have set up, one of our designers worked with Twitch and CSGO, so instead of building a bookmakers' platform and turn it into esports, we've built a gaming platform and then turned it into bookmaker platform, so people coming on will be more familiar with the layouts, because it comes from the mentality set of a gamer rather than a bookmaker.
"And when I had the logo designed, I asked the designer not to imagine an esports betting logo, but something very diverse that could possibly suit a team shirt. Even if we create a small team in the UK and get through to the EU Masters, we'd like to do that at some point.
"This is a very long-term strategy, it's much in the future. If revenue generates from the company, we'll be looking to do sponsorship [and make a team]. My board obviously has to agree that first. But I want to give back to esports – not to be a vulture. We wouldn't rely on merch or sponsorships of our team to fund it. We'd have our own solid revenue stream from gambling, and then other revenue streams [to help fund it]."
The benefits of a UK gambling license
Dragoni is one of few esports betting operators that has a UK Gambling Commission license, which provides an added safety net and peace of mind for bettors.
"Firstly, being with a group of others is very good in terms of any scamming going on – our provider will pick it up within ten minutes," Mark says. "And we won't pay out until those ten minutes have passed. No one wants to lose to someone cheating, and winning with someone cheating is all a bit hollow.
"We're also looking to pick up some more and different types of licenses, for example you get pool betting and things like that, but one of the advantages of a UK license – especially for consumers – is that we are legally bound to requirements. So if you were to bed on a competitor site that doesn't have a UK license, because their licenses are based in foreign countries and what are called grey markets, they're not legally bound. There's a lot more regulation behind us and we're a lot more accountable for what we do.
"We have to make sure everyone is above 18, they're from the UK and they say where we're from, so you won't hear any horror stories about someone falsely losing all their money. The UK Gambling Commission is very much the strictest in the world."
What about elsewhere – can people bet on the site from across Europe too?
"So at the moment we've got a UK license only," Mark states. "The providers in the grey market can in theory operate across Europe. The good thing about having a UK license is that you can advertise, and people from other regions see you've been operating under a UK license and see others with a grey license, you're more likely to get pushed along because they know you keep to regulations.
"So we're expanding. We've started with the UK – it might not be the most profitable. But we're natively from England and you need to start somewhere. We are diving into the deep end with a UK license regulation-wise but once we learn to swim, swimming in the shallows should be a lot easier."
In terms of other additions for the future, Dragoni is thinking of branching out into new games, and potentially working with other traditional bookmakers to help improve their range of live odds.
"I am happy to talk with traditional bookmakers looking for a properly tailored esports product as Dragoni is intended to be both a B2B and B2C product," Mark says.
"In terms of games, CSGO was added recently and that's an ongoing thing. We've put a lot of focus into the LEC Summer Split at the moment, but in theory, we can add other games easily to the website. We're looking at Dota 2, Valorant and Rainbow Six Siege.
"There are two elements to adding a game. We provide streams, where you can watch it, the data so making the data points available for that – it's all about what the viewership wants. If that's there and the demand is there, we'll happily accommodate it."
Visit www.dragoni.gg to place a bet or for more info
Disclaimer: You must be aged 18 and above to bet. For clarity, if you work for an esports team or league, or have any inside information about teams, you are legally not allowed to place a bet on them. Please see the bookmakers' terms and conditions and visit the UK Gambling Commission website for more information. Please gamble responsibly.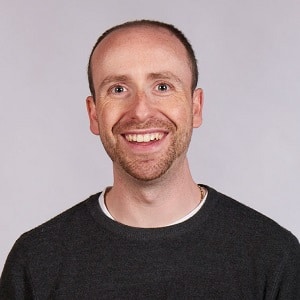 Dom is an award-winning writer who graduated from Bournemouth University with a 2:1 degree in Multi-Media Journalism in 2007.
As a long-time gamer having first picked up the NES controller in the late '80s, he has written for a range of publications including GamesTM, Nintendo Official Magazine, industry publication MCV as well as Riot Games and others. He worked as head of content for the British Esports Association up until February 2021, when he stepped back to work full-time on Esports News UK and as an esports consultant helping brands and businesses better understand the industry.