Pixel Bar, a Leeds-based gaming bar that recently announced a £1,000+ League of Legends tournament with Cooldown, is hoping to become 'more than just a bar', with ideas for tournaments with other bars and plans to open a second venue.
But running a bar during a global pandemic comes with its challenges, of course. Esports News UK editor Dom Sacco catches up with Pixel Bar co-founder Craig Ryan to find out what it's like running a bar during these difficult times, while remaining optimistic for the future.
Pixel Bar first opened in Leeds back in October 2019, and things started off very well for the venue.
"We had good month-on-month growth," Craig Ryan tells Esports News UK. "Then in March 2020, covid hit, lockdowns came in and things dropped off a cliff at that point. We doubled down, we took out some hefty loans – we could have cut our ties but we really believed in what we're doing."
Craig and his team stuck it out, took advantage of the furlough scheme and reopened in May 2021, and Craig says he's been happy with how things are going again, despite the restrictions and the fact that covid is still a threat.
Pixel Bar has had to restrict live viewing parties to a capacity of 70, down from the usual 150, and is limiting how it operates esports tournaments, but has some solid plans for the future.
"I'd love for Pixel to diversify away from just being a bar," Craig explains. "I think there needs to be a much better grassroots push into teaching kids not just how to win in a certain game, but how to position their mouse and keyboard and so on. I think that using a physical location like Pixel Bar and working with teams who have an academy focus, like Guild, I'd love to work with those guys and use Pixel Bar as a hub, where they can come in during school holidays and teach people how to set the foundations. Like football summer schools do.
"How many top-tier esports pros have come out of the North of England? You can count them on one hand. The only difference in what it takes to get there is infrastructure, coaching and financial support. I hope that venues like Pixel and Meltdown can offer that location for things like coaching. That's a job for me once the dust has settled. I'd definitely like to work on that side of things.
"In esports, you sort of go from playing in your bedroom to DreamHack and there's no in-between. As a footballer, you don't go from kicking a ball around your local park to playing at Old Trafford the next weekend. You go out on loan, play on League 2 and in youth teams and work your way up, we don't have that infrastructure here [in esports]. The UKEL and UKLC in League of Legends is great, but I think we need more smaller [physical] events where you get used to playing with your teammates."
One such event is Pixel Bar's upcoming League of Legends tournament with Cooldown, and Craig has taken a novel approach to raising its £1,000 prize pool as much as possible.
"We're going to be selling a Cooldown-specific cocktail in the bar, and a pound from every sale will go towards the prize pool," he says. "And a portion from the sale of Cooldown merchandise will go towards the prize pool too. So this gets the community to crowdfund it in a way, while also getting some nice merch out of it.
"It's going to be a great event whether you win or lose, we're looking to get some partners and prizes in there for people taking part, so even if you don't go far in the tournament, you might still leave with something. And it's a good way to get discovered. If you get to the final, who knows who might be watching?"
Pixel Bar, which has nine console booths, 10 PCs and a mix of retro consoles, and opens from 4.30pm to 1am on weekdays, also has plans to open a second bar.
"We are close to signing off on Pixel Bar number two – I can't say the city just yet!" Craig says. "That should be opening towards the end of this year. I want Pixel Leeds to go up against Pixel X and get some rivalry going!
"There are a few gaming bars in the UK and we're all different to one another. I would love to see Pixel Leeds vs Meltdown London and get some rivalries going and have some fun."
Craig also spoke about Leeds' previous bar – eDen – which closed down, a culture shift happening in the UK around esports and other location-based esports opportunities.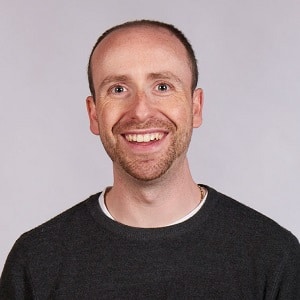 Dom is an award-winning writer who graduated from Bournemouth University with a 2:1 degree in Multi-Media Journalism in 2007.
As a long-time gamer having first picked up the NES controller in the late '80s, he has written for a range of publications including GamesTM, Nintendo Official Magazine, industry publication MCV as well as Riot Games and others. He worked as head of content for the British Esports Association up until February 2021, when he stepped back to work full-time on Esports News UK and as an esports consultant helping brands and businesses better understand the industry.