Guild Esports, the UK-based esports organisation co-owned by David Beckham, has today launched its anticipated academy, which players can pay to join.
Guild says this academy will be 'the world's most comprehensive and innovative esports online academy', offering a 'sustainable and scalable' path to pro for esports talent based on many of the English Premier League's player development systems. It will also feature a separate Parents Centre, which David Beckham has spoken about below.
The academy will welcome players of any ability – aged 11 and above – anywhere in the world and provide them with support, challenges and resources designed to nurture their learning and life skills, as well as their gaming abilities.
While the academy is open to everyone at guildacademy.com, the focus is on supporting the wellbeing of players, helping parents of players and finding the esports stars of the future. It's starting out as an online offering, with physical activities to follow, outlined later in this article.
New players will be able to sign up to a 30-day free trial to the Guild Academy. Access to the academy after this period will cost a membership fee of £4.99 per month (either in pounds or whatever the user's local currency equivalent is). However, Guild says its academy tournaments will be free to enter.
Academy members will be able to access training programs, designed to improve specific areas of play. They will also be able to test their skills in tournaments, and have gameplay performance analysed by Guild's team of experts. Coaches will be able to create their own training programs too.
For beginner and intermediate players, Guild will offer peer-to-peer coaching and advice, with players able to record specific areas of gameplay to be reviewed by more experienced players, who will give feedback and advice.
Guild has been working on its academy setup for some time. Last month, Guild Esports said its academy could be 'the biggest thing to happen to UK esports for a very long time'.
Guild's vision is to use its academy structure to find the next generation of talent within esports, by scouting players showing the most potential. These players will be offered live player development, greater one-to-one support and invitations to bootcamps to participate in local area network (LAN) tournaments. This is part of Guild Esports' path to pro strategy – using its in-house talent scouts to recruit the next generation of players and create an esports talent pipeline.
The Academy is launching with Fortnite and Rocket League training first, with other esports to follow in the next six months, including FIFA and Valorant.
The training program has three levels – beginner, intermediate and advanced, with members able to get personalised weekly schedule with lessons, drills and match play.
Players will be able to watch videos, read articles and take quizzes to improve their learning, and earn Guild Points which players will eventually be able to redeem for academy products and experiences, such as one-to-one coaching sessions or a bootcamp trip to Guild's London HQ, which will launch its physical academy there later this year.
Guild has enlisted the services of Learn2Esport, whose Gameplan platform will run the online side of the academy offering.
Guild will also team up with local partners to run activities in major towns and cities in the UK, for local communities to receive Guild Academy coaching within physical locations.
Guild says the mission at the heart of the academy is to ensure all players leave having acquired new skills, both in gaming and life, regardless of whether they turn professional, and that its priority is to 'put the person first, the player second'.
The academy will take the personal development of each player beyond gaming – with its team delivering masterclasses designed to improve learning, as well as provide knowledge and skills to succeed in later life.
The org is also aiming to help parents go on the journey with their gamer children. As part of the online academy, there will be a dedicated Parents Centre, keeping them involved and informed about careers in esports, and offering them advice on esports, including social media guidance and more.
Guild has partnered with Super Awesome, a parental consent provider to create a safe online esports space for children.
'Robust policies' will be in place to ensure a safe and friendly environment, and players aged 11-15 will require parental approval to join the online academy. Parents will also be able to tweak settings to suit them and their children, and access a resource centre.
David Beckham said: "I know the importance of getting the right support and guidance in the early stages of your sports career. If I hadn't had the structure of a training academy when growing up, my career could've been very different.
"The Guild Academy team have worked incredibly hard to give the next generation of professional gamers core skills with guidance, from some of the best in the industry. This will help set young gamers on the right road to reach their goals and achieve their ambitions in esports.
"Learning about the Parents Centre has been really interesting to me personally. I remember how involved my own parents were when I got an academy place. As a parent, I understand how hard it is for parents to keep up with their kids, so this platform will allow you to understand what your children are doing and support them like only a parent can.
"Esports is now more than just a hobby for your children. And with the launch of the Guild Academy, it can be an exciting professional future as well."
Outside of esport-specific coaching, The Guild Academy offers a 'holistic curriculum' covering psychology, nutrition, game craft, physical and social skills, where the focus will be on building good habits through better work-life balance and more. Guild says it has its own health and performance squad consisting of 'leading practitioners across a range of disciplines'.
The first activation will be alongside Guild's main partner, and official Academy partner, Subway. They will work together to develop a 'fully integrated programme' to the Guild Academy which will provide opportunities and education to the membership – ranging from from career opportunities to health and wellbeing, apparently leaning on Subway's values of empowering people to make better choices.
The academy has four pillars: inspire, discover, level up and create.
Carleton Curtis, executive chairman at Guild Esports, said: "We're the first pro esports organisation and brand to develop an equal amount of attention to developing the huge portion of the pyramid below the elite level.
"The Guild Academy represents our vision for the future. The academy will contain the most comprehensive training platform in esports, with individualised support and tailored training programmes provided to develop the esports stars of tomorrow.
"Ingrained in all aspects of the academy will be our culture of excellence, and our priority is nurturing aspiring gamers to develop in all areas of their life. We're thrilled to launch and help to push the industry forward."
Esports News UK has watched a comprehensive demo of the Guild Academy platform and it's clear Guild has put a lot of work into this as it focuses on the next generation of esports talent. It'll be interesting to see how this evolves in the future and which talent and stories will emerge.
Read more Guild Esports news and updates
Get the news in video form here: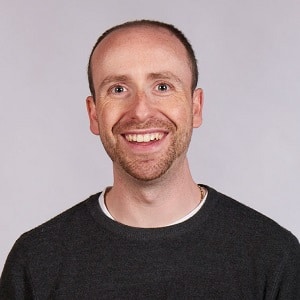 Dom is an award-winning writer who graduated from Bournemouth University with a 2:1 degree in Multi-Media Journalism in 2007.
As a long-time gamer having first picked up the NES controller in the late '80s, he has written for a range of publications including GamesTM, Nintendo Official Magazine, industry publication MCV as well as Riot Games and others. He worked as head of content for the British Esports Association up until February 2021, when he stepped back to work full-time on Esports News UK and as an esports consultant helping brands and businesses better understand the industry.