SK Gaming made headlines recently after moving star League of Legends (LoL) support player Treatz to the jungle, benching starting jungler TynX and bringing back head coach Jesiz as support.
They finished sixth to reach the playoff spots during the final day of an unpredictable LEC Spring 2021 Season, but SK Gaming's British general manager Joe 'InnerFlame' El Ouassi – one of the first managers in LoL esports – is hungry for more.
With the help of Megalodontus, Esports News UK editor Dom Sacco asks InnerFlame about the thought process behind the roleswaps, going to the same school as LoL coaches Mac and Quaye, and how he wants to take SK back to the top in this interview.
---
You were classmates with two other familiar names from European League of Legends. That must have been unusual to go from the same school to the top of LoL esports.
It was! I was classmates and in primary school with James 'Mac' MacCormack (head coach of LEC Spring 2021 winners Mad Lions) at some point. I left and changed schools at some point in time, and eventually I went on to leave school for esports at 17 years old.
Mac and I weren't close as such, we weren't unfriendly, we were kind of in the same group of sorts, so we knew each other and had a few classes together. We never really hung out too much at school but there was definitely no bad blood there.
It's a strange coincidence, but I also went to school with Finlay ['Quaye' Stewart, formerly of Fnatic and GamersOrigin]. I was about seven and he was about eight years old, so that's even further back. I remember his name being read off the register!
The odds are already astronomical to get into the industry, and then have two people I went to school with also competing at this level of esports is even stranger. It's a weird coincidence.
On the UK LoL scene: 'I would love to see more pro players emerge'
I was involved in the Forge of Champions with Misfits for about a year or so and I loved it back then. I had fun and being able to go back to the UK to see my family and friends was great.
For me, I'm happy to see more and more people pop up from the UK. We're a huge playerbase and I would love to see more pro players emerge from the UK. For me and every other manager, we'd be more than happy to pick up UK players if they're good.
The NLC lends itself to a bigger talent pool and obviously more competition as well. That will up the level of the region in the long run, and you've seen it with BT Excel making it to the EU Masters finals recently.
I'm super excited for esports in the UK and hope it continues to grow. We have the premier product in football, the Premier League, we have a huge playerbase and remain competitive on the international stage as well. So I don't see why the UK can't do that in LoL as well. We do have the player base, it's just about the players getting the level of competition – and I genuinely feel they're starting to do that more now.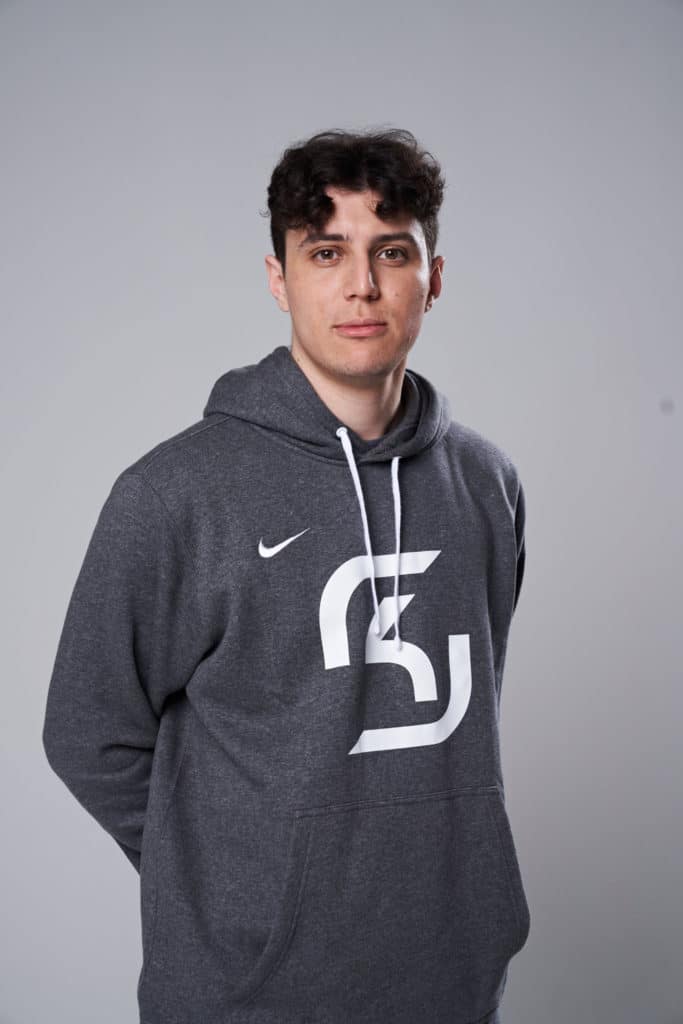 InnerFlame's background and the early days of LoL esports
Even though I was involved at the beginning of LoL, my interest in esports came before that, during my teenage years. My interest was predominantly in Counter-Strike and StarCraft, and a little bit of WarCraft 3 as well. Interestingly enough, SK Gaming's website was a big place for highlight videos back in the day. Then League of Legends came around and I got in early.
I've had a bit of a weird career path. Back in Season 1, there were obviously no coaches and even player knowledge was limited back then. It was a different game. I was in a community which was run a bit like a World of Warcraft guild, and I also ran tournaments for this community from my bedroom. We started from around 12 people and then at some point we went up to around 2,000 concurrent members.
I had one team that kept winning my tournaments and I thought how I could get them out so people will still want to play in my tournaments! So I reached out and told them that I'd work with them and set them up against better opponents. I was kind of like one of the earliest 'managers' [in LoL esports].
One of the things that has defined my career is that I've spent a lot of time watching the game, especially solo queue. Back then, just because I left school at the time and was figuring out what I wanted to do, I was spending 15 to 16 hours a day watching solo queue, so I had a very good pulse on the up-and-coming players. We were just a bunch of randoms initially, but I found a sponsor/organisation for us [in Gamehoppers.eu], and we became a very good online team. We were beating teams like SK and Fnatic online.
Now, my role as a general manager is to build good infrastructure for the team, seeing what I didn't like about things that were done before and what I did like, what I would keep and try to improve. There's a lot infrastructural changes that were made that obviously people don't know about. Stuff like improving our accommodations, upping our performance sessions and consulting our performance coaches. Just for reference, our head of performance is a guy called Benjamin Kugel, who was the fitness coach of the German national football team when they won the World Cup in 2014. We're working with great people, and it's about taking the knowledge of these people and implementing it in what we're doing.
Working with players like FORG1VEN on his first stint at SK Gaming
Back in those days, the environment was far more toxic. There was a lot less support in terms of personal development since there just wasn't the money in the scene. The difference in infrastructure we have now is night and day really, but back then at SK it was essentially just the six of us with me as the managing coach. I operated as like a football manager back then.
I come from Stretham and growing up there toughened you up a bit. I also worked as a chef for a bit and that put me through stress. I grew a bit of a backbone before I started esports coaching. So dealing with egos [is something I'm able to manage].
I had four veterans and one rookie player, so my job was not to teach them to play the game, because I was never a pro player myself. My job was to manage these egos and facilitate discussions, driving discussions in the right direction so we could improve.
The tolerance for toxicity was way higher back then. The way I look at it, some of the greatest players out there can be difficult [to work with or controversial]. If we look at UK folklore and Paul Gascoigne for example, he was a genius but he had his demons. Look at Dennis Rodman. They were certainly controversial but it didn't change the fact that they were great players.
For me, I don't mind difficult players. In my whole career, I've worked with many controversial people and sometimes they've turned out to be some of the best players. I also think some of these players are misunderstood. I think FORG1VEN is an amazing talent and he had his issues for sure, but as for someone who has absolute dedication to the game, this guy was obsessed. I couldn't have asked for more from him in terms of his performance, as he was the league MVP that season [I worked with him].
Everyone has their own ethos on how they want to win. With me, I have a lot of expectations from my guys to maintain good balance in their life and schedule.
I always try my best to get along with my players, but sometimes there are moments where it doesn't work like that. At the end of the day, I'm trying to make my players the best they can be, as are my coaches. And I hope my players are pushing us in the same direction too. We don't always do everything in the way they want, so it's normal for there to be differences on occasion.
You try to form the team in the right way to win games. You want players that match personality-wise, sometimes I throw in a player who does have a slightly difficult personality if the other people are a bit passive. At the end of the day, we all need to criticise each other to get better. We all want to win, so there are going to be arguments at times, and I think that's normal.
On his winning mentality, SK Gaming's Spring 2021 LEC roleswap and Jenax saying SK Prime academy players Canee and Lilipp could have been promoted to the first team if it was the Spring Season
Maybe that's true. But at the same time, would we have wanted to make these changes in the spring split? No, because we obviously wanted to see what our players could do in a split as well. We wanted to come to this conclusion together.
One of the main reasons why we did this roleswap is because everyone in this team is very aware of the dynamic we have. Jesiz obviously moves from coach to player, so it changes the hierarchy in the team a little bit, but he's also a senior experienced player and that already gives some weight. I think the most important thing to consider is we have a super good team atmosphere and great team culture at SK. When you bring a new player into that, sometimes that can be disrupted because there's a social barrier and whatnot. We're building a core here, we want something long term if possible. We have our players signed into next year. The goal hasn't changed for us.
I think the way everyone talks about us in the scene right now, it's as if we're okay with finishing in sixth place. But since I joined here, that's not where I want to be. When I joined, we were ninth. In my first split, we finished sixth and I wanted to snowball on that. It's very public now that I tried to re-sign a lot of those players but ultimately they decided to go elsewhere. Then I was in another rebuilding phase and we finished in playoffs again. For us, we realised if we kept things the way they were, maybe we would've had issues with getting a higher finish, but because we had maybe hit a bit of a wall… we made a change to be ambitious and of course it's a huge risk.
For me, I could play it safe, cruise along, finish in playoffs and nobody talks about us. But I'm here to win it. I don't care about finishing sixth – I want to win. In my career, I've finished second, third and fourth. I've been in the league so long and I've come so close, the last thing I want to do is to come close again. In Misfits, we were the first Western team to bring a Korean team to five games at Worlds, I believe, in the SKT series. We could've been one of the first Western teams to beat Faker in a best-of-five at Worlds. It was again, an 'almost'.
For me, it's always been so close. And that's not good enough for me.
By all means, quote me on this: I'm very confident we are not going to finish in the bottom few places. As a general rule, I would rather fail trying to be successful, rather than being just okay and looking at my job security.
I honestly don't care about anything else other than winning – and that's the perception I want people to have about SK. I'm making this change with my teammates and with the backing of every single member, it was brought as a consensus to me. To enable that, I had to agree with them. So the most important thing for me is that we do whatever we can to be amongst those top spots, and I will always be that general manager who will go for it. I know some people might like that, some might not, but that's how I am and as long as I'm blessed to be in this position, that's the type of general manager I'm going to be.
But forget about me: think about what the players want. If they think this is best, they must be onto something here – they are professional players. And my coaching staff agreed too. We've been doing this for a long time – we want to make these changes to try and push us to the next level.
A lot of people support us and are confused about this. I think people will love us even more if we do make these changes and we do well. We have to make the right decisions, and sometimes you do and sometimes you don't.
The players did request Jesiz to come back. First of all, he's a very experienced player and high up in solo queue. Yes, there's going to be some rust initially, or there was, but he can get back to that level quickly. Unanimously as a team, we are very together in our culture and have a very good attitude towards improvement and that's one of the reasons why we made this change. Jesiz understands that.
We also want to support TynX however we can, and not only me but everyone is also very sympathetic about his position. We want to make that transition as easy as possible for him, I'm not going to make it hard for him to join another team, if that's what he wants. If he wants to stay and develop himself that's fine too, we'll support that, since contractually he's still an SK player.
Sometimes as good as a player is, they aren't necessarily compatible with the team. I have several players who are. Unfortunately TynX was the person who took the fall, but he's a great player, there's no doubt about that. I know his situation is far from ideal but at the same time we want to support him however we can. Like I said before, we make difficult decisions because we want to try and win. That's just the truth.
Some are saying jungle is the easiest position to roleswap to, in light of SK's changes and Bwipo moving from top to jungle with Fnatic, for example. What do you think?
I have a slightly different perspective on it. Some people are saying players are doing these roleswaps because it's easy, but no, not everyone can jungle. Not every pro player can roleswap into the jungle. Treatz is an incredibly intelligent player and that's one of the reasons why he's able to do it.
For a player to roleswap they have to be already very diverse in what they can provide to the team as a player, but also their own intelligence about the other roles as well and how they can slot into that. We would not have made this change if Treatz was not comfortable with it.
I'm super excited about it and we've had some time to practice. I've personally seen what he can do as a support player, and he is more than capable of playing in the jungle, I can tell you that right now. He's a wonderfully talented player and a great guy to work with as well.
Why should people support SK Gaming?
We're not the SK of old, I'll tell you that, as far as finishing around the bottom goes. We had two seasons now where we finished in playoffs. I'm sure as you can see from the changes that we've made, we're not afraid of making tough decisions to try and get to the top. I'm sure people will want to see us at the highest level possible.
If you look at SK as a brand, historically, it's always been a brand associated with excellence in many different esports and it's one of the most successful esports organisations of all time. The org will stay the same in that aspect, that they always want to be amongst the best, if not be the best team. I just think we're not how the team used to be, we're not around the bottom.
I'll be honest, nobody really wants to play us either because we're not an easy team to beat. So I think people should be interested in us because we're showing a different side to what the organisation has been in recent times. I hope we can be that premier team of excellence and like the old times as well. We want to be amongst the top.
---
You can follow InnerFlame on Twitter and watch SK Gaming play Astralis via the LEC Twitch channel on June 11th at 6pm BST.
Megalodontus is a miraculous survivor from the mass extinction and somehow learnt how to use his stubby fins to operate complicated mechanical equipment and drink tea. Worryingly for cryptozoologists, he's been writing League of Legends articles too.
A self-taught writer who's had the privilege to work with good editors who aren't terrified of his pearly whites, Megalodontus is often seen writing either independently or for various websites such as this one. When not writing, he usually runs it down mid in real life and is fascinated with watching paint dry.