Red Bull Kumite London gets underway this weekend (May 22nd and 23rd, from 2pm to 10pm BST each day on Twitch and YouTube), with some of the world's best Street Fighter players going head-to-head.
The event marks a return to a physical offline setting at London's Red Bull Gaming Sphere, and features a host of UK FGC (fighting game community) talent, including participating players ProblemX, Hurricane, Boltstrike and Jones, as well as hosts for the event such as Ryan Hart and Damascus.
During an online press conference, where the excitement around talent meeting up once again is palpable, we get the views of two UK commentators F-Word (pictured left) and Tyrant (right) ahead of the tournament.
How do you feel about being a part of one of the first in-person events that will hopefully spark a return to more LAN events when possible?
F-Word: Firstly, I'm extremely flattered and proud to be part of the team bringing Red Bull Kumite to London for the first time, and bringing Red Bull Kumite back. It's one of the most highly sought-after events of the year for the FGC, from both a fan and player perspective.
Bringing an offline event to everybody, with the best players in the world, in one location – it's been a very long time since we've been able to do that in Street Fighter V.
From a spectator perspective, it's been extremely exciting and rewarding, because when I got to these physical events – and Tyrant, Luffy and all the players will agree – is when you go to hotel rooms or player session rooms and you're a player or known figure, you can go into those rooms and sit down and watch all these unknown, hidden head-to-heads that you didn't even know happen. Luffy vs Bonchan, Tokido vs ProblemX… this stuff is happening at every event. And no one gets to see it. A couple of people may record one or two.
The most exciting thing about this week that I've really loved is that intimate environment we're so used to having exclusively for us, as maybe the most known heads in the scene, it's been readily accessible for everybody who's a fan of Street Fighter.
We've seen sets online all week, the best versus the best, because everyone's here in a location where the netcode allows them to play online and it's publicly available. That's been so refreshing, and I'm looking forward to experiencing that in person as well, once the players get to play offline. And I'm super excited to be part of this event that hopefully does kick off more LAN offline events moving forward.
What are your general views on the current state of UK FGC as a whole, in terms of the talent we have here and the interest from the community?
Tyrant: I think the UK FGC is in a really good place right now. Obviously with no events, it was tough at first, during the pandemic. But I feel like a lot of content creators and tournament organisers in the UK and Europe have really kind of got the formula right at the moment, in terms of putting on events for the players to keep the scene happy, whatever your game is – Tekken, Street Fighter, Dragon Ball Fighters etc. 
All of these games now have regular online events. Before the pandemic started, that didn't even exist. So it's kind of forced people to adapt to the environment to where we're at online. 
I feel like Kumite might be the start of more offline events happening, as slowly but surely we get back to normality.
Street Fighter V is in one of the best states it's ever been in, we've got stuff on the horizon in other games, Guilty Gear Strive is coming out with its incredible netcode and it looks amazing too.
What are your thoughts on UK players Jones and Boltstrike playing unique characters in Ken and Vega respectively?
Tyrant: Obviously around the last chance qualifier for this event, we saw Jones win to become the 16th player entered into Kumite. It was really cool because Jones is a guy that I haven't seen really play in a lot of tournaments that recently. And he's a character you don't usually see in Ken, so that was interesting. We'll see some nice character diversity there in the main event. 
Also, we had Boltstrike in second place. He was really bummed that he got second place – he's another person that uses a unique character in Vega. So he was able to actually make the event by default through Oil King not being able to make it [from Japan].
So we have two players from the UK that use unique characters, they've really been putting in a lot of work and it should be really cool. For me, one of the most exciting things about this is the character diversity, you've got so many different character specialists here.
So I'm really looking forward to seeing the best players from all over, bringing the best with their characters, whether it's top-tier, mid-tier or whatever. It's just really cool to see everybody come back together in an offline environment.
The fighting game community has to be one of the most connected competitive gaming scenes I've seen in the UK, with a real arcade-like community spirit at physical events, something we'll hopefully see again at the Red Bull Gaming Sphere for Kumite London. On that note, what's it been like during the pandemic without as many physical events, and how do you think the UK FGC scene will be once things return to normal?
F-Word: I've got to be honest, it's been really tough, especially in the earlier stages, before the regular events really kicked in. It's been tough not having some kind of offline event to look forward to. 
Sometimes we have monthly or bi-weekly tournaments that will occur at a particular venue, and everyone's going to be preparing in the build-up to that event. Or it's a Capcom official CPT (Capcom Pro Tour) event taking place in the UK or Europe that we'll fly to. We've not necessarily had that, we've had the online events, but we've not had those [offline] community engagements that the players used to level up or not even play in sometimes, just to sit down and talk for hours, together. You can still do that now of course, but there's something special about when everyone was together in these offline environments.
I think it got way better a few months into the pandemic. We saw much more regular events taking place and you have to give a massive shoutout to the local community heads who put on these events online. Tyrant, Damascus, Saltmine, Red Bull… a lot of these guys did some great online events. And the community really started to pick up again.
I think, for me, the challenge – to call some people out here to be honest – is gonna be, what's that appetite going to be like during the quiet periods where we don't have a Red Bull Kumite or a CPT period? That's when you see the Problem Xs and the Hurricanes continuing to grind, while a lot of the other guys are disappearing. And that's why you see [players like ProblemX and Hurricane] where they are now.
I'd like to see the UK and the European scene maintain this level of hunger beyond this event – and then we can be in a very strong place a year or two from now.
Bonus thoughts from Hurricane on playing from London – does he feel the pressure of playing on home turf?
"I'm personally focused on playing the game. I've been grinding a lot and putting in the work. I'll obviously try to defend the turf – I'm really happy to have on my side our local heroes: ProblemX, Jones and Boltstrike. So we've just got to do our best to keep the crown in the UK. But I've got to focus on giving my best in the games."
Red Bull Kumite London takes place on May 22nd and 23rd, from 2pm to 10pm BST each day on Twitch and YouTube. You can see the full Red Bull Kumite London schedule here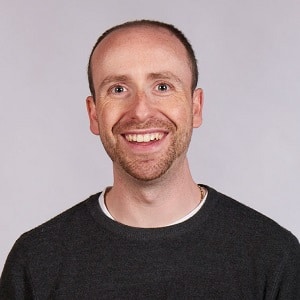 Dom is an award-winning writer who graduated from Bournemouth University with a 2:1 degree in Multi-Media Journalism in 2007.
As a long-time gamer having first picked up the NES controller in the late '80s, he has written for a range of publications including GamesTM, Nintendo Official Magazine, industry publication MCV as well as Riot Games and others. He worked as head of content for the British Esports Association up until February 2021, when he stepped back to work full-time on Esports News UK and as an esports consultant helping brands and businesses better understand the industry.